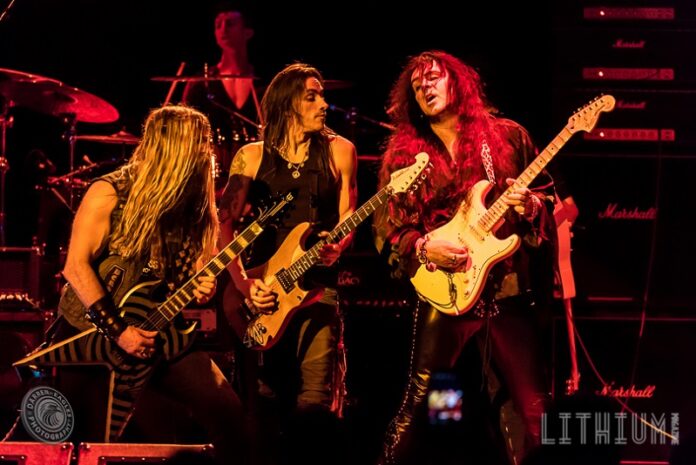 BANGKOK — Axes will wail, frets will be hammered and strings bent by a quintent of guitar virtuosos in Bangkok this April.
Following a U.S. tour, five talented guitar heroes are shredding to Thailand as heavy metal supergroup Generation Axe for what's billed as A Night of Guitar.
The concert will take place April 23 at Moonstar Studio on Soi Ladprao 80. Early-bird tickets are 2,200 baht with a regular price of 2,600 baht. They are currently available at Thaiticketmajor. Tickets at the door are 3,000 baht.

Founded last year by the American guitarist Steve Vai, the group consists of Tosin Abasi of prog metal act Animal As Leaders, Nuno Bettencourt of Boston's Extreme, Swedish electric guitarist Yngwie Malmsteen, Zakk Wylde of Californian heavy metal band Black Label Society and Vai.