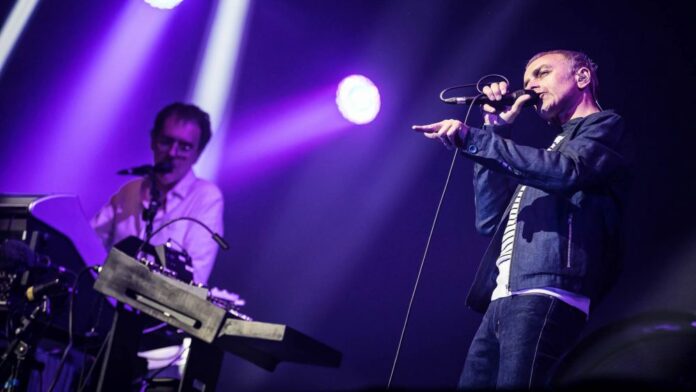 BANGKOK — British electronic godfather duo Underworld will headline other electronica at the upcoming outdoor music festival Super Summer Sound.
It's been 35 years since Karl Hyde and Rick Smith came together as Underworld and became a powerful and stylistic force in early electronic music. They will perform in Thailand for the first time in May.
[youtube https://www.youtube.com/watch?v=XiMrrleH_hI&showinfo=0&align=right&w=375 ]
Underworld has released nine studio albums since 1988. It might be most familiar for tracks such "Born Slippy (Nuxx)" from 1996's "Trainspotting" and is featured on the recently released sequel as well.
On a stage next to the Chao Phraya riverfront, the Super Summer Sound Festival will feature French-Japanese artist Maika Loubte, Thai-electronic pioneers Kidnappers and other Bangkok new wave and experimental acts such as DCNXTR, X0809, Telex Telexs and Nolens Volens.
The festival was founded by Duangrit Bunnag, architect and owner of The Jam Factory.
Tickets are 3800 baht and can be purchased at the venue or online.
The concert goes 4pm to midnight on May 13 at Asiatique The Riverfront, which can be reached by bus or ferry from BTS Saphan Taksin.
[soundcloud url="https://api.soundcloud.com/playlists/277530818″ params="auto_play=false&hide_related=false&show_comments=true&show_user=true&show_reposts=false&visual=true" width="100%" height="450″ iframe="true" /]
[soundcloud url="https://api.soundcloud.com/tracks/274507329″ params="auto_play=false&hide_related=false&show_comments=true&show_user=true&show_reposts=false&visual=true" width="100%" height="450″ iframe="true" /]
[soundcloud url="https://api.soundcloud.com/playlists/301306″ params="auto_play=false&hide_related=false&show_comments=true&show_user=true&show_reposts=false&visual=true" width="100%" height="450″ iframe="true" /]
[soundcloud url="https://api.soundcloud.com/tracks/266313876″ params="auto_play=false&hide_related=false&show_comments=true&show_user=true&show_reposts=false&visual=true" width="100%" height="450″ iframe="true" /]