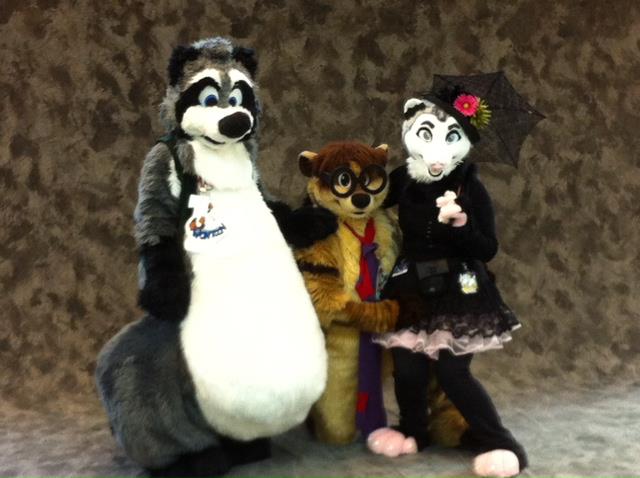 BANGKOK — "Let your bestial instinct run wild within our mystical tribal gathering," bids the invitation to a furry convention coming to town.
Though easily dismissed as people who pretend to be animals to have sex with other people pretending to be animals, furries in Thailand will be treated to a host of activities including trading art and toys next weekend when the Thaitails convention returns to Bangkok.
World of Furries V2 invites fursuiters and fellow anthropomorphic fans to step out of the real world to stretch their claws, get wild and have lots of furry fun.
Anthropomorphic events are a broad classifier for cosplaying any kind of creature that can have human characteristics – though foxes and thundercats seem especially popular.
Furries get together at conventions to show off their creativity, pose in their costumes and, presumably, have sex with each other.
Thaitails will welcome Singaporean artist Cheetahpaws as its guest of honor. He'll show his works and join in on all the fun.
Among the activities will be the spaces for professionals and amateurs to sell their wares and show off their art. Artists and publishers will offer various items for sale ranging from illustrations to stuffed toys.
Organizers say part of the proceeds will go to the Wildlife Friends Foundation Thailand, which rescues, shelters and rehabilitates abused wildlife.
Tickets start at 380 baht and can be booked in advance online, where more information including the full schedule can be found.
Thaitails runs 8pm to 11pm on March 24 at the Bazaar Hotel on Ratchadapisek Road in the Chatuchak district. The hotel is about a five-minute walk MRT Lat Phrao. Alternatively you can take a taxi to the location.
Clarification: Sexual activity is not a part of Thaitails 2018.