BANGKOK — A boy in hunting gear points a megaphone toward a terrified black cat in a monk's habit.
Those are two of the nine characters painted onto a vet clinic by different artists Friday as part of a distributed movement to demand justice for a black tiger poached in a wildlife sanctuary last month.
Ten muralists collaborated on the 15-meter-by-3-meter wall for their topical rendition of da Vinci's "The Last Supper." Called "The Last Kill," it's meant to evoke sacrifice and martyrdom in the case of a black panther they hope will be the last slain, the lead artist said.
"I cannot do anything more than express myself through art," Panda Dew said. "For this work, I'm trying to say that I want [this case] to be the final murder, the final bribery."
Read: Panther Protest Kept Alive as Property Owners Offer Space
In early February, the Italian-Thai Development CEO Premchai Karnasuta and three other men were found with hunting gear and animal carcasses at a wildlife sanctuary. Premchai and the others have been charged with attempted bribery, poaching, illegal possession of firearms and ivory. Premchai is presently free on bail.
Friday's mural owes credit to campaign to pair artists with owners of private property to give them a place where their work would be safe from being painted over by the authorities.
"The Last Kill" was painted by 10 muralists: October29, Jecks Bkk, Fuckhead, Panda Dew, Chakit, Bonus Tmc, Bows, Santi, Mad13 and Gustone.
The animal hospital said it plans to leave it up indefinitely.
Pet and Aquatic Animal Hospital co-owner and veterinarian Chaowasit Panyamahasup said he was motivated to join the campaign after similar panther murals were whitewashed. He felt the authorities are biased toward protecting the suspected poachers.
Chaowasit doesn't want the public to be shy, saying all are welcome to visit the venue and see the work – even if they don't have a sick pet.
"If you are nearby, come and take a selfie with the graffiti," Chaowasit said. "So people won't forget about this like any other scandalous case."
The Pet and Aquatic Animal Hospital is located in Soi Lat Phrao 71.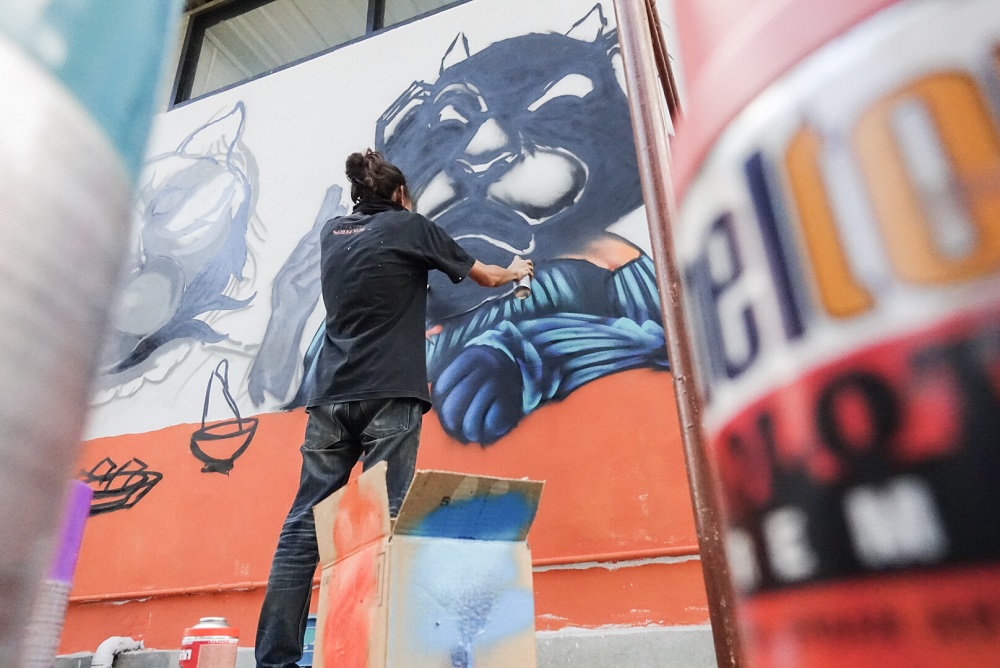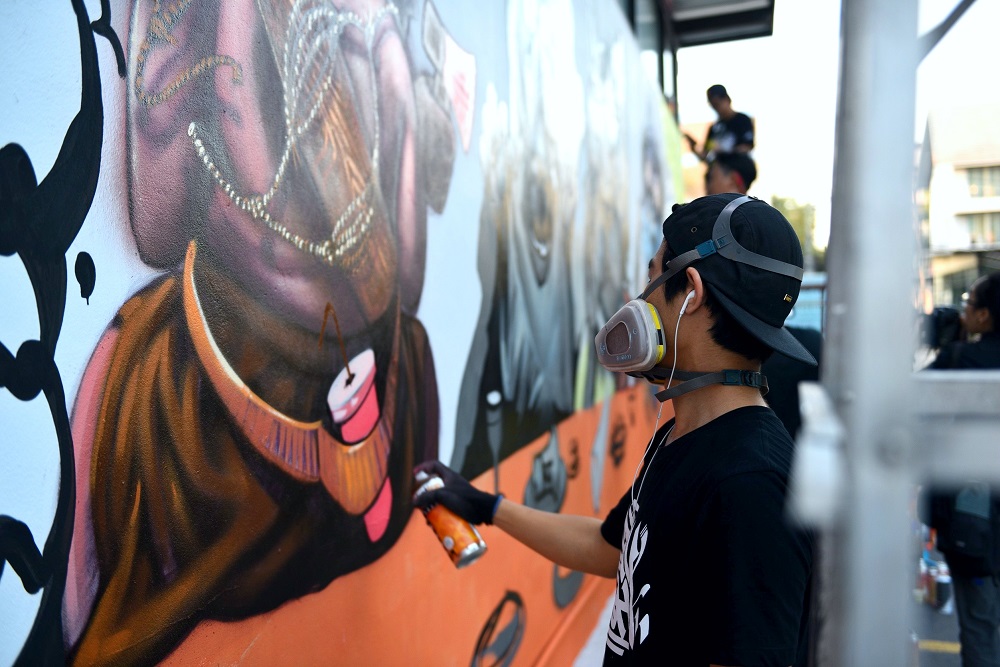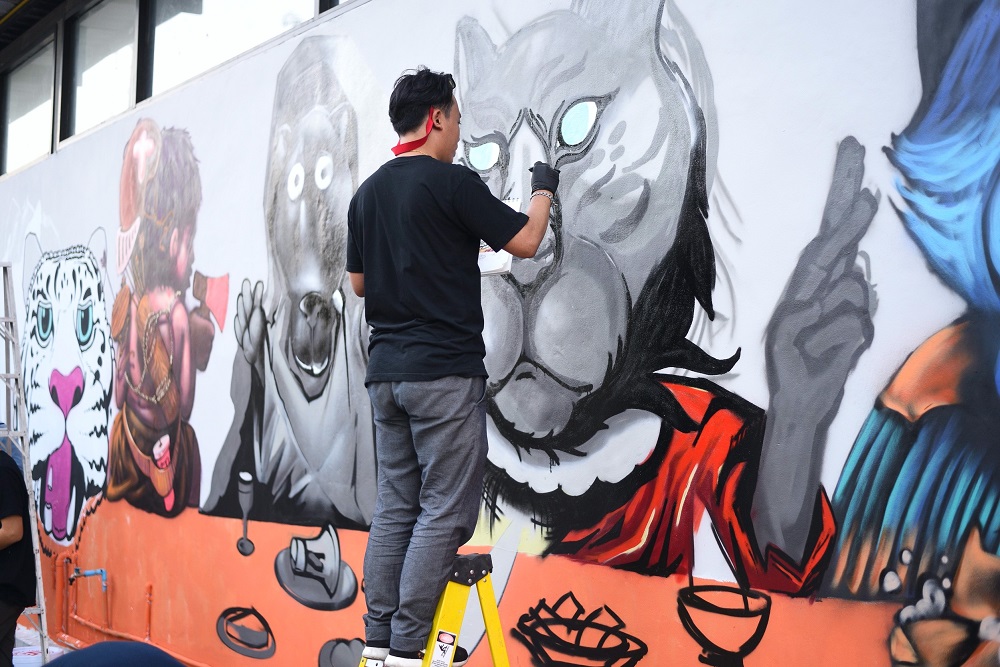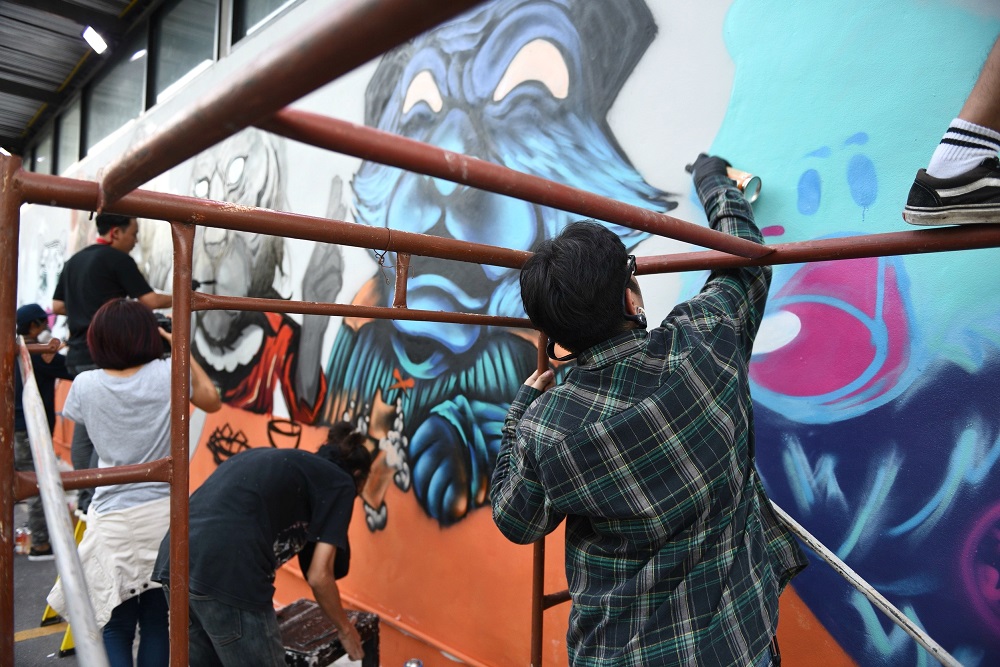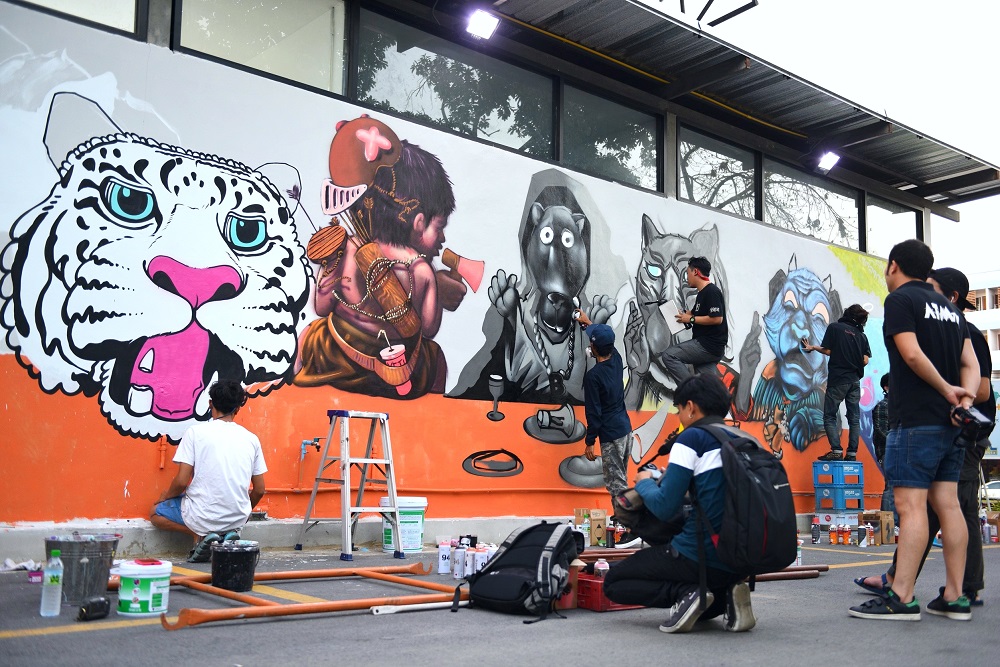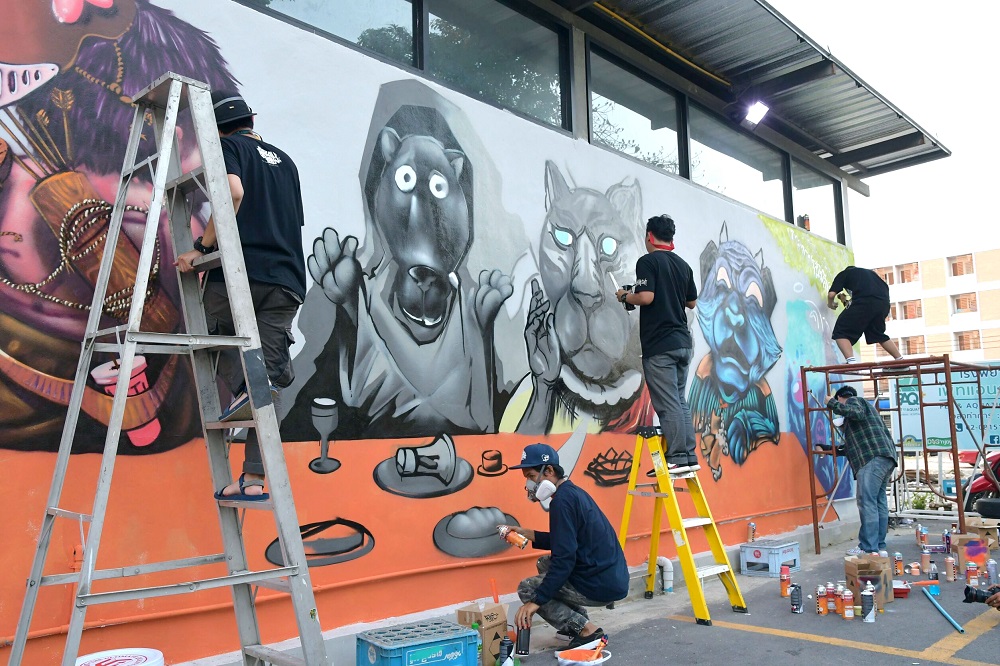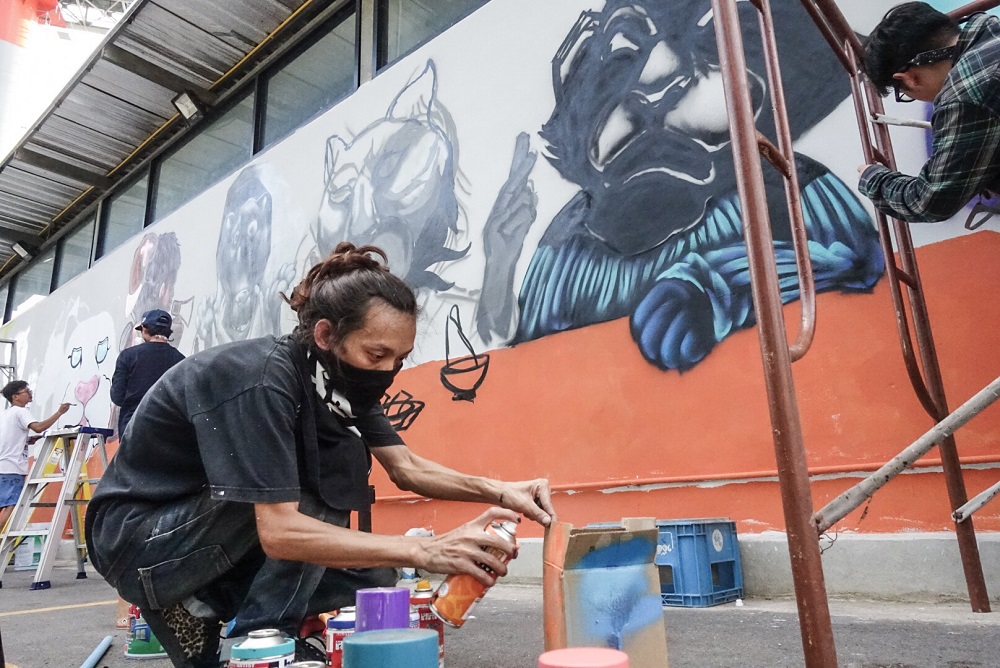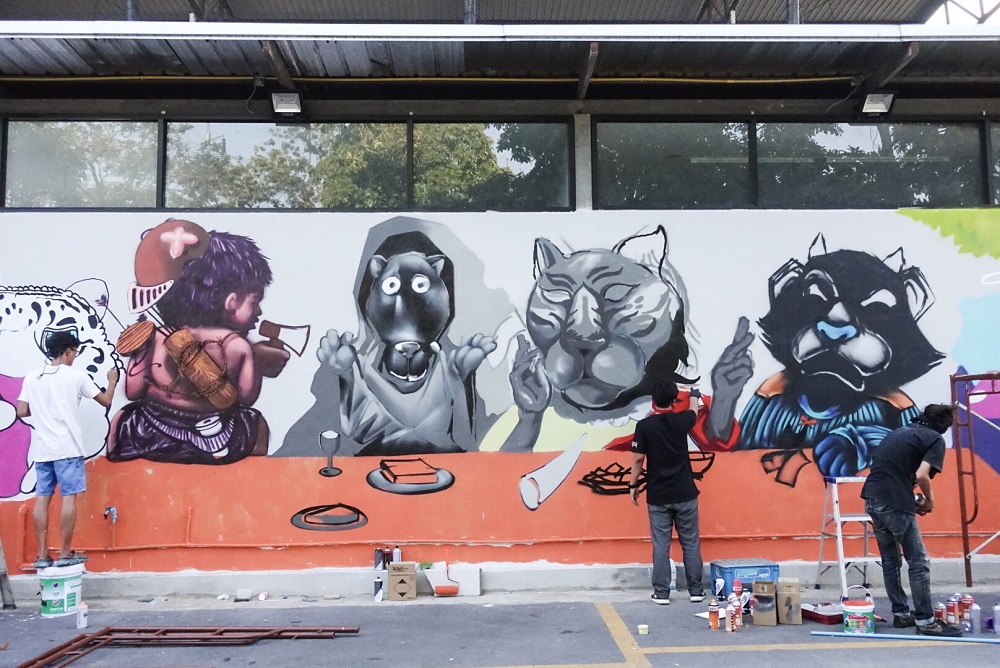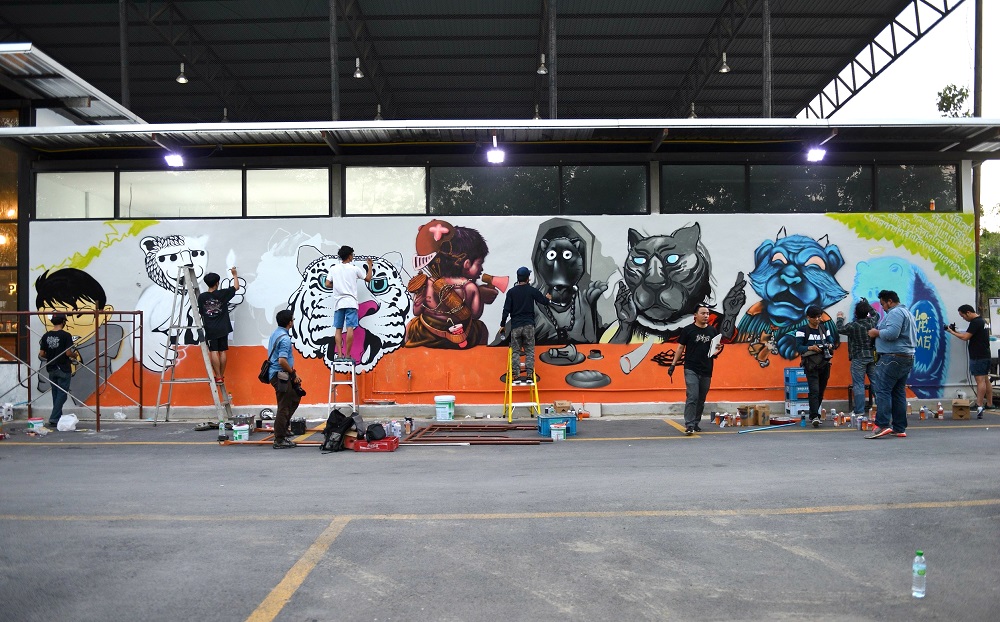 Related stories: