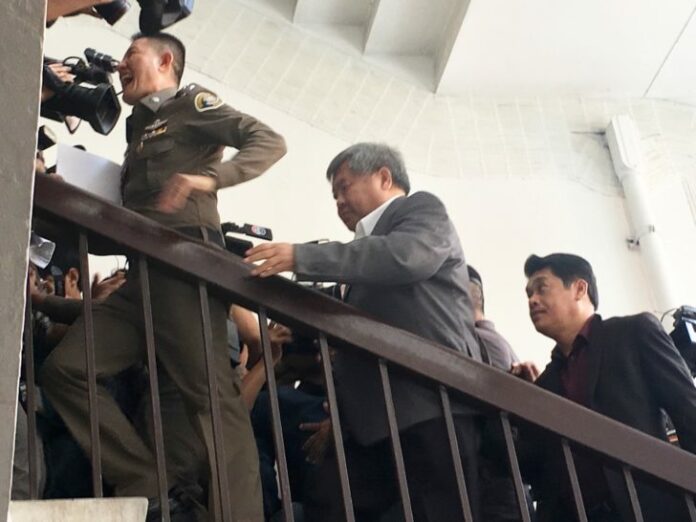 BANGKOK — Italian-Thai Development CEO Premchai Karnasuta, accused of poaching and eating a black panther in a protected forest, met with police Wednesday to hear additional charges pressed against him.
The charges include illegal possession of firearms and ivory, and bribing park rangers.
Premchai, 63, did not speak to reporters as he arrived at the police's natural resource department in Bangkok this morning. He met with authorities a day after police forwarded his case to the prosecutor's office.
Correction: An earlier version of this article incorrectly identified Premchai as a chairman of Italian-Thai. 
Related stories:
With a Growl, Thailand Demands Justice For Slain Panther
Srivara Won't Be Replaced in Black Panther Case
Environmental Activist Accuses Police Aiding Premchai
Premchai Chewed Panther's Leg Then Tossed It: Investigators