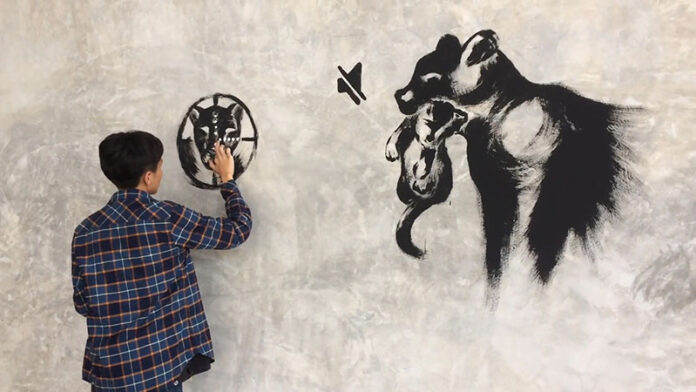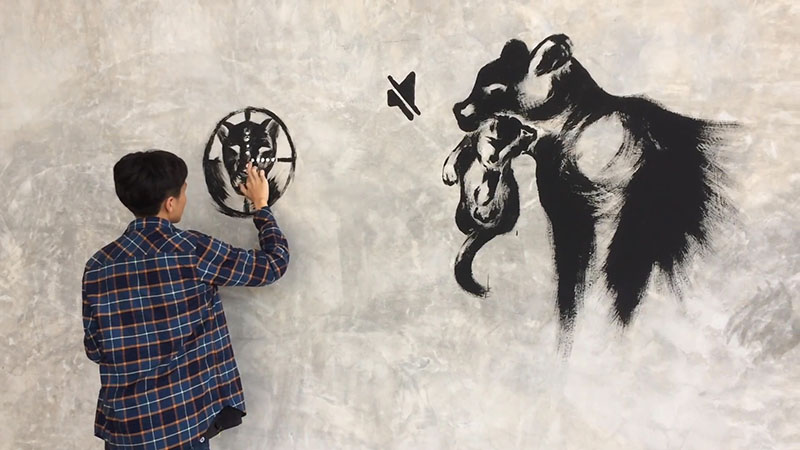 BANGKOK — Activists demanding justice for a black panther slain in a wildlife sanctuary said Monday their calls represent the nation's anxiety that the killer will escape justice.
Civil society groups nationwide are pushing to keep public attention on the case against Premchai Karnasuta, CEO of Italian-Thai Development, who has been charged with nine accounts of poaching, trespassing and weapons possession. In separate actions, protesters have marched to the police chief's office, prayed for justice at shrines and opened their homes to artists to draw murals of the black panther, whose graffiti is often mysteriously erased elsewhere.
Kankawee Songsri and 20 others from a group calling itself Love Country, Love Black Panther went to meet the deputy commissioner investigating the case at noon today to demand he move forward with the case against Premchai Karnasuta.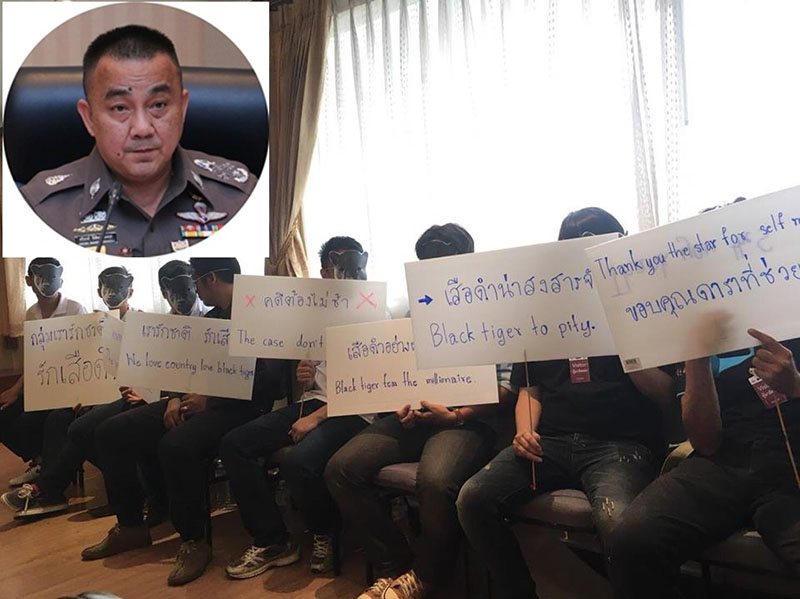 A social media campaign has called for deputy police commander Srivara Ransibrahmanakul to be removed from the case, saying his displays of deference to Premchai show he is unable to investigate the case fairly.
Read: Srivara Won't Be Replaced in Black Panther Case
"With the law, there's no rich and poor, only those who break the law," Srivara said in response to the protest. Srivara said that the case was "unusual" because Premchai has denied all charges, so police have had to collect more evidence. He said it should be completed and forwarded with a recommendation to prosecutors by March 26.
Thatchapong Kaedum of the T'Challa group that staged a March 4 protest in front of the Bangkok Arts and Culture Centre said Monday that his group is planning another protest there Sunday.
"We will intensify what we did last time. We want to protest not just the death of the black panther but the fundamental structural problems with the justice system," Thatchapong said in an interview.
Read: 'T'Challa' Activists Protest Black Panther Killing (Video)
Meanwhile in Chiang Mai, dozens of activists led by Nalee Intharanan and Anuchart Thanachai prayed at a shrine in front of the provincial office to demand the case continue to keep going.
"The actions of the authorities, especially police in recent days has been a source of great unease," Nalee said. "It makes me feel hopeless about righteousness and laws that seem like they won't be exercised for some individuals."
Nalee said that she had tried to lobby Srivara, who then allegedly told her to go pray to the local Erawan Shrine at the provincial office, which inspired her actions today.
Nalee also handed a letter addressed to junta leader Gen. Prayuth Chan-ocha that stated that the progress on the case was going too slowly and showed favoritism towards the construction mogul.
Also in the northern province, local professor and activist Rungsrit Kanjanavanit put out a call for artists to paint his home with black panther murals, since many have been covered over almost as quickly as they have gone up nationwide.
Rungsrit, an environment activist and medical professor at Chiang Mai University, put out a call Wednesday for artists to paint the wall next to his home starting Sunday.
"I saw many people frustrated about this case, worried that the defendant will get away," Rungsrit said. "Art and graffiti by talented people have also been erased. Since there's a blank wall next to my house, I wanted people to come draw here."
Rungsrit said that he was worried that Thai society will deteriorate in the eyes of the world if Premchai escapes justice, and that Thai people will suffer psychologically.
"If this case is forgotten, like we worry it will, there could be some psychological effects of hopelessness for Thais," Rungsrit said. "After that, even people with hope won't have any."