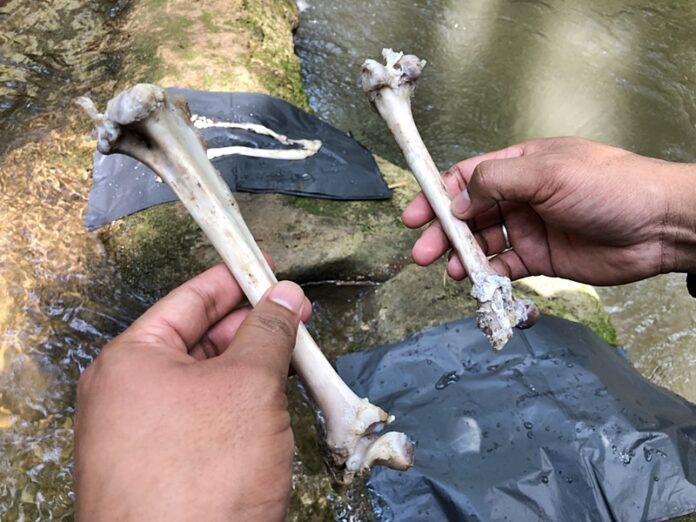 KANCHANABURI — Wildlife officials were testing bones and other remains of a black panther Friday for evidence it was shot and killed by a powerful CEO's hunting party.
Further searching of the Thungyai Naresuan Wildlife Sanctuary has turned up discarded bones and other physical evidence that will be used to prosecute Premchai Karnasuta, president of Italian-Thai Development. An environmentalist with the the Department of National Parks said the forensic examination is necessary to make a positive ID.
"Looking at the innards and remains with the naked eye doesn't yet count as forensic evidence," Navee Changpirom said. "They'll have to check the DNA first for it to be hard evidence."
Premchai is suspected of killing the panther and eating part of it. He's due to appear March 26 in a Kanchanaburi court. Deputy police commissioner Gen. Srivara Ransibrahmanakul said police will seek an arrest warrant if he fails to appear.
Chaiwait believes the slain panther was the same animal filmed by a wildlife camera 100 meters from where Premchai's camp was discovered in the sanctuary earlier this month.
Chaiwat explained that black panthers' territorial behavior means no other males would have been in the area. Male panthers, he said, roam over an area of about 40 square kilometers, adding that other males could not enter their territory – which usually includes two to three females the male cares for.
Since the male panther was killed near the camera, Chaiwat believes it is the same big cat. Black panthers are actually a type of leopard.
"Looking at the remains, there's a 90 percent chance this is a male panther. If the DNA results say it's a male, then it's the same panther for sure," Chaiwat said.
Parks officials also found additional bullet casings and bullet wounds on trees and rocks and even panther fur in the area. Chaiwat said that the male panther that roamed the area was familiar with park officials – even tame – as it did not flee from humans. Officials determined the panther was shot from a distance of about 14 meters.
"He thought humans wouldn't hurt him," Chaiwat said.
The animal was shot and gutted before its 17 kilogram body was carried on a tarp to the nearby camp by at least two men.
Premchai is believed to have consumed part of the panther in a soup. As its right femur was missing, authorities hypothesized that he chewed on that bone before tossing it in the nearby river.
Divers discovered organs, a panther femur and other leg bones.
Chaiwat said he was confident the evidence would be useful to build a forensic case against Premchai.
Premchai was arrested Feb. 5 in the Kanchanaburi province sanctuary with three other men in hunting gear with firearms and several animal carcasses. The four were charged with nine counts of poaching and trespassing. Premchai was released on bail and police say they don't know where he is.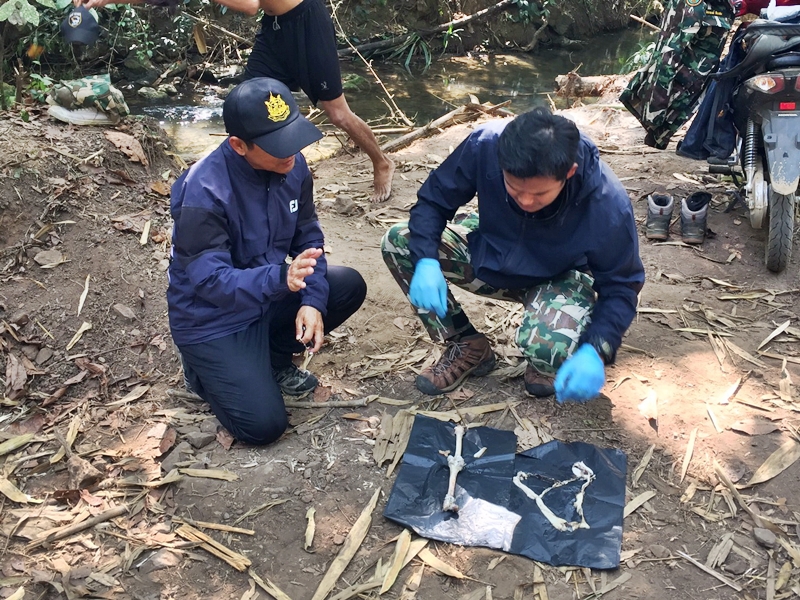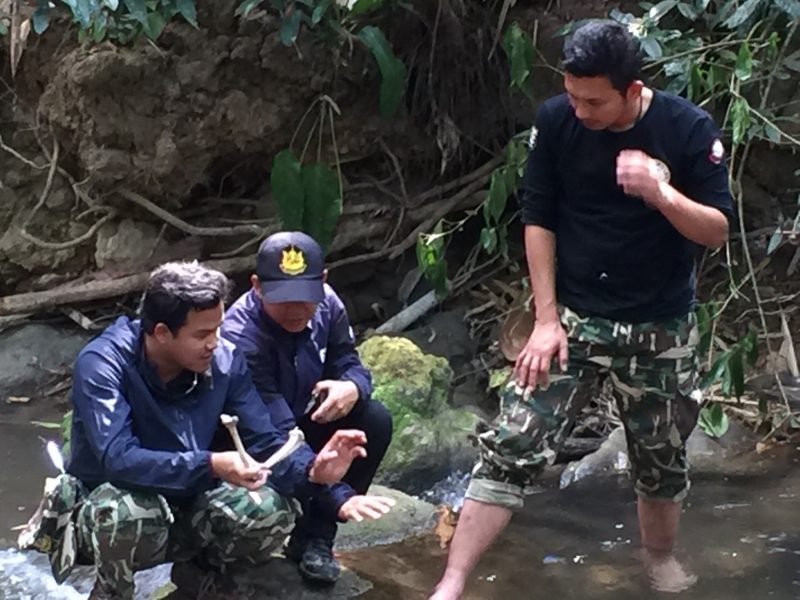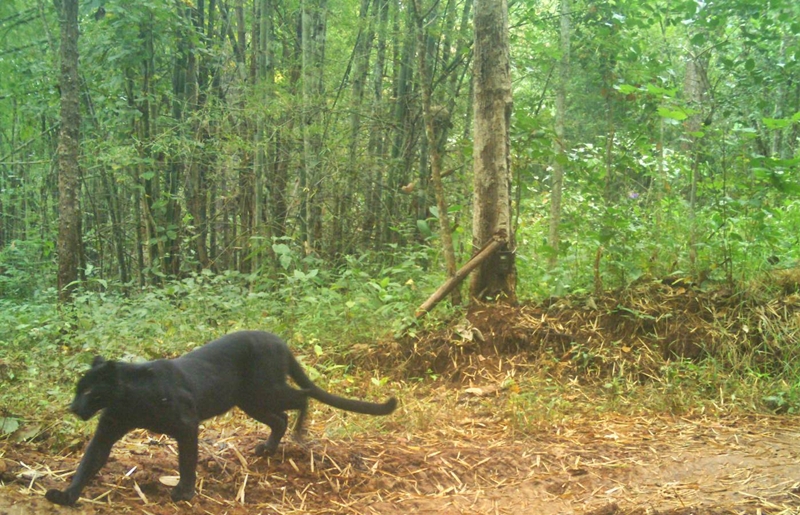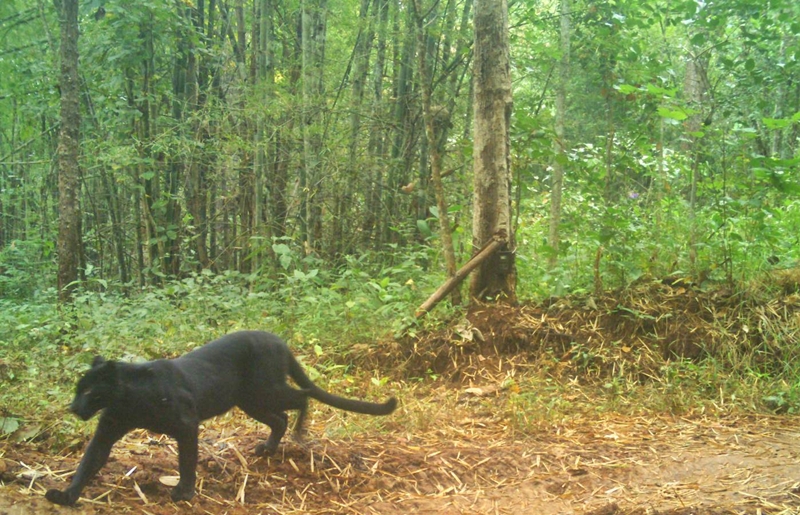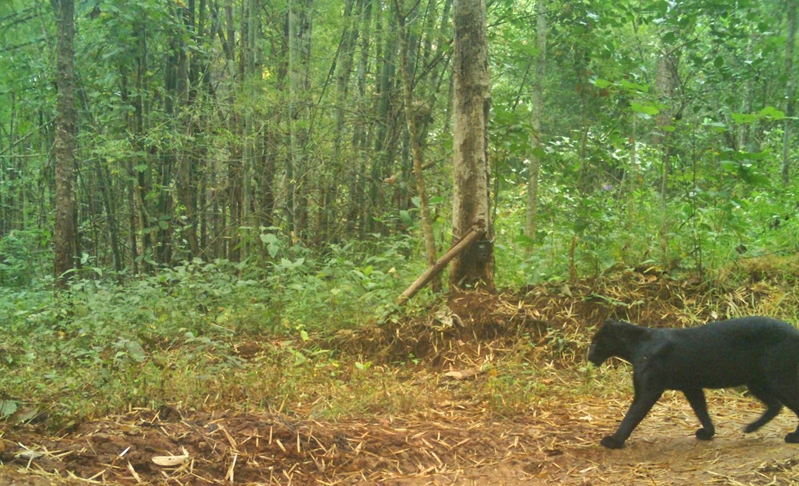 Related stories:
Ex-Official Wanted For Helping Premchai Linked to Italian-Thai
Forest Ranger: Poacher Premchai Offered Bribe
Hero Worship: Thailand Lionizes Humble Defender of the Wild
Rangers: Premchai Ate the Leopard in a Soup
Rifles, Ivory Found in Construction Magnate's Home