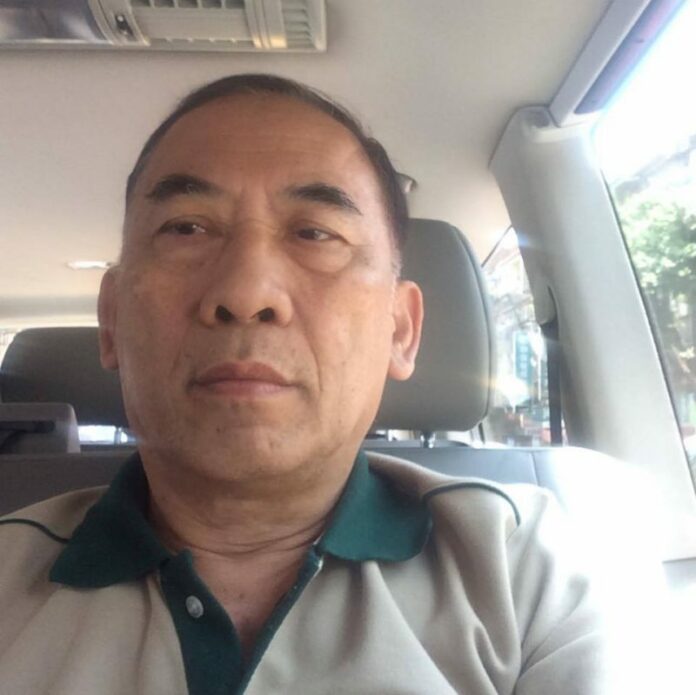 BANGKOK — A former parks official with financial links to the firm whose CEO was arrested on poaching charges had yet to turn himself in to police as of Monday.
Noppadol Phrueksawanhas is wanted by police for allegedly calling in an order that Premchai Karnasuta, president of Italian-Thai Development, and his hunting party be allowed into the Thungyai Naresuan Wildlife Sanctuary where they are accused of killing rare wildlife including a black panther.
"He still hasn't shown up," Maj. Gen. Suthin Suppuang of the Natural Resources and Environmental Crime Suppression Division said Monday. "Police don't know where he is."
Read: Forest Ranger: Poacher Premchai Offered Bribe
Noppadol parlayed his conservation role into a paid gig with the developer he once regulated. As an official, he was involved in approving Italian-Thai construction projects during the years he managed protected areas between 1989 and 2011. After he retired, he became a paid environmental consultant for the developer starting 2012.
On Friday, wildlife conservation director Kanchana Nittaya told police that Noppadol ordered her to let Premchai's party into the sanctuary.
Her version of events have been met with skepticism online, where netizens pointed out that she went to school with Noppadol.
"A government official who serves the rich. You should be ashamed, auntie," user JoobJang Pannipa said in reply to a news item posted to Facebook.
Kanchana said Noppadol called her Jan. 31 and told her to let his friends into Thungyai Naresuan for wildlife research. She told Noppadol she didn't have that authority and instructed him to contact the office that did. His request was rejected by that office, reportedly due to incomplete paperwork.
Given low expectations that Premchai, a billionaire from a powerful family, will face justice has prompted concern about retribution against those who cooperate with the investigation, such as Wichian Chinnawong, the head ranger who made the arrest.
"I'm confirming that we have no policy to transfer these two individuals," Thanya Netithamkul, director of the Department of National Parks said Sunday. "Wichien was adamant in his work, so it's impossible that he would be moved or pressured."
Police Maj. Gen. Panya Pisuk told reporters Sunday that a summons was issued for Noppadol the day before. He said a second summons would be issued Thursday if he fails to appear.
Premchai was arrested Feb. 5 in the Kanchanaburi province sanctuary with three other men in hunting gear with firearms and several animal carcasses. The four were charged on nine accounts of poaching and trespassing. Premchai was released on bail and police say they don't know where he is.
His alleged poaching and eating of a black panther – actually a type of leopard – have incited the Thai public and environmental groups.
"This is Thailand's natural heritage, and no one, whoever they are, has the right to plunder it and consider themselves above the law," said a joint statement by the conservation groups Freeland, Green World Foundation, LoveWildlife, Traffic, WildAid and World Wildlife Foundation.
Freeland estimates only 2,500 Indochinese leopards – the formal name for the type of black panther whose skin was found – remain in Southeast Asia.
Related stories:
Forest Ranger: Poacher Premchai Offered Bribe
Hero Worship: Thailand Lionizes Humble Defender of the Wild
Rangers: Premchai Ate the Leopard in a Soup
Rifles, Ivory Found in Construction Magnate's Home