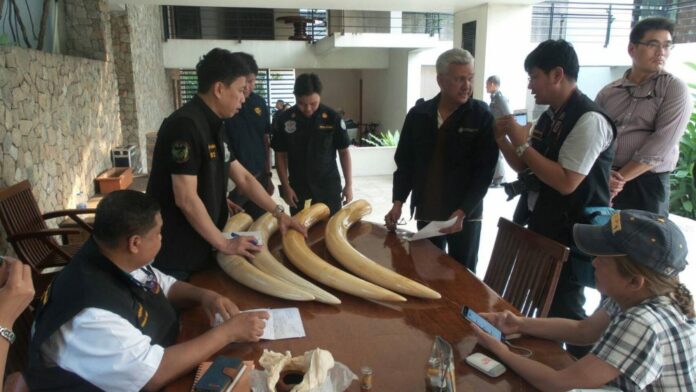 BANGKOK — The investigation into a construction mogul has turned up an extensive arsenal of firearms at his home and evidence he shot and ate a soup made of the big black cat he is accused of killing in a wildlife sanctuary.
A second police search of the mansion belonging to Premchai Karnasuta, president of Italian-Thai Development, found 43 more rifles, pistols and shotguns, more than 1,600 rounds of ammunition and four elephant tusks.
"Even though he denies all he charges, we will look at the forensic evidence and question witnesses," Police Gen. Chalermkiat Srivorakan said. "We're looking at fingerprints on the guns."
Investigators examining Premchai's camp site in the Thungyai Naresuan Wildlife Sanctuary found cooking equipment they believe the rotund CEO used to consume the animal. The black leopard, commonly called a black panther in Asia and considered a vulnerable species, was killed by gunfire.
One wildlife sanctuary official almost broke down in tears recounting his experience searching for Premchai's camp Sunday.
"She probably saw her mate killed and ran away. I've seen this couple often. It's like she was trying to tell me something," Anuwong said. "Later at the camp I found a cooking pot, where a panther tail was boiling, kind of like an oxtail soup. It was a black panther tail soup."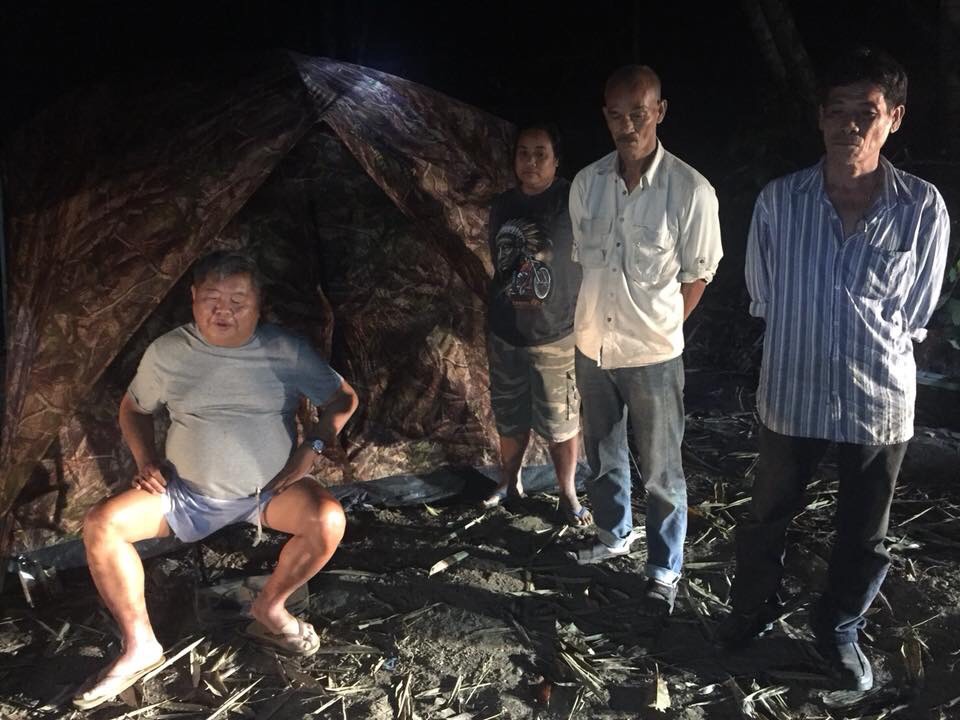 The story of a powerful figure being accused of a vile crime – and suspicions that his wealth place him far out of reach of justice – has dominated headlines since it broke Monday.
Premchai was charged Tuesday with various poaching- and weapons-related charges after he was found with animal carcasses and guns in the Kanchanaburi sanctuary. His fellow campers were also charged. They posted bail of 150,000 baht each.
During the police raid, Premchai's wife, whose name was not identified, defended her husband.
"He loves nature. After he posted bail I couldn't contact him," she said. I don't know where he is."
Local police in Kanchanaburi said Wednesday afternoon they do not know his whereabouts.
The usually low-traffic wildlife department's Facebook page has been busy with posts by officials hypothesizing that the members of Premchai's group were expert hunters who knew where panthers and leopards roam in the park. They said such animals are usually difficult to find in the deep forest by untrained hunters.
Police also searched the home of Premchai's 65-year-old driver in Ratchaburi but found no weapons or animal carcasses. Yong Doadkrua, police said, has drove for Premchai for over 30 years.
Junta officials said that they would continue to follow the case.
"This will follow the legal process, Deputy Prime Minister Chatchai Sarikulya told reporters. "As for whether people fear that someone else will take the blame, don't think about that yet. This investigation shouldn't affect the arresting officers, because they were doing their job. We should encourage them."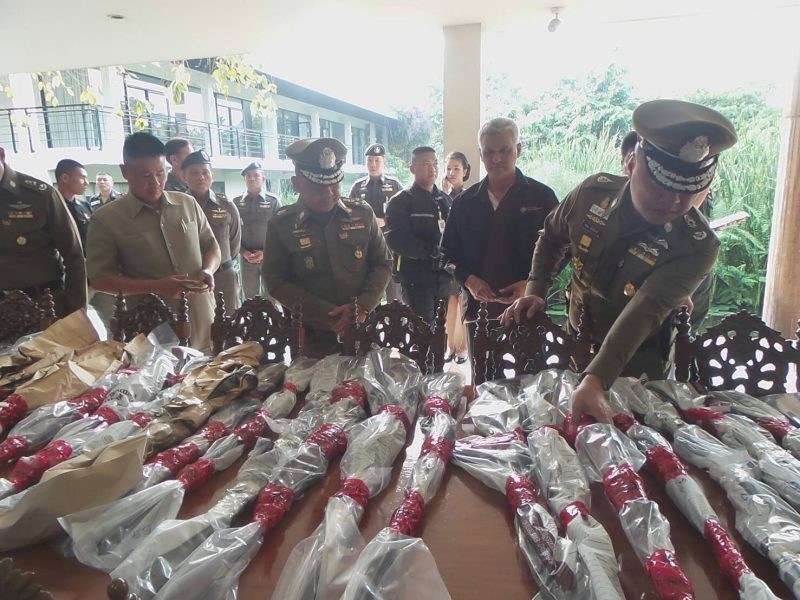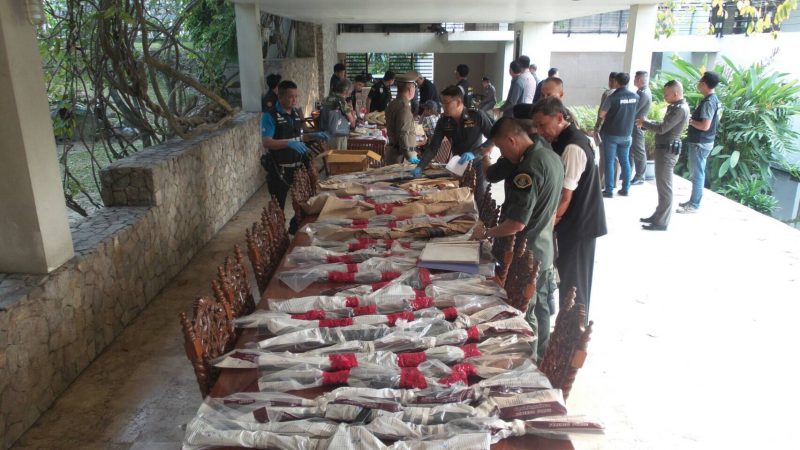 Related stories:
Rifles, Ivory Found in Construction Magnate's Home