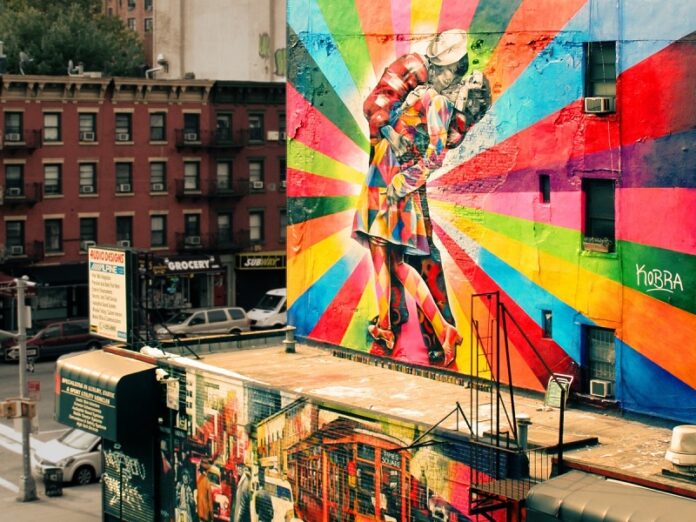 NEW YORK — It wasn't meant to be for a New York City woman seeking a mystery missed connection via a 20-foot mural asking him to meet her on Valentine's Day.
Twenty-five-year-old Devin Custalow waited for nearly 30 minutes at the billboard that asked the mystery man with yellow shoes she met on a subway train in October to meet with her at 1 p.m. Wednesday. She was surrounded by friends, family and plenty of cameras for the meeting that never came to pass – but her loved ones were on hand with a bouquet of flowers.
Custalow says despite the outcome, the search for her mystery Valentine was a really great experience and she hopes she's encouraged others to look for love.