First it was a black panther with a gunshot wound stenciled at a construction site. Then a black cat's head appeared on a street wall with a "mute" icon.
What started as a few quickly suppressed subversive acts has become an uncontainable mass movement with artists nationwide pitting the power of spray paint against money and status to demand justice for a crime against nature.
A week after a few sneaky murals appeared in Bangkok only to be whitewashed hours later, hundreds of works of graffiti are cropping up to demand prosecution of construction mogul Premchai Karnasuta for allegedly poaching a black panther in a wildlife sanctuary last month.
"I don't think I can change the law, but I can express my opinions. "I feel good that my message is getting across," said Alex Face, a top Bangkok street artist who one week ago painted a version of his iconic Mardi character wearing a panther skin.
By Wednesday it was painted over.
"I'm sure the artwork must have struck a nerve, otherwise no one would have erased it," he added.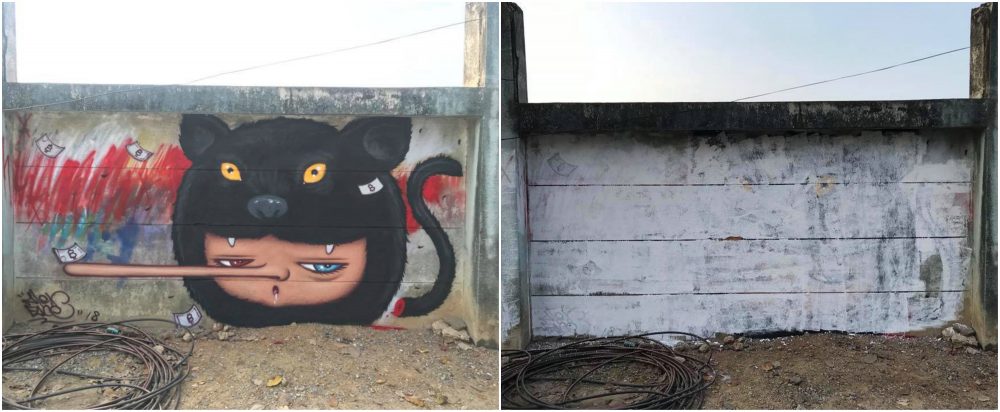 In the following days a kind of cat-and-mouse game went on with new murals being quickly painted over once they got onto social media. But the cause has now been taken up by a public aroused to protest powerful figures they see threatening the pursuit of justice.
To solve the problem with murals being undone by the authorities, an animal advocacy group started pairing artists with owners of private property where their work would be protected.
Soon after A Call For Animal Rights Thailand launched Pair A Wall with An Artist, an auto parts shop across the road from Italian-Thai headquarters let Tossaporn "Spanky Studio" Klunkaew spray paint a graphic cat skull. As a result, the mural is still up.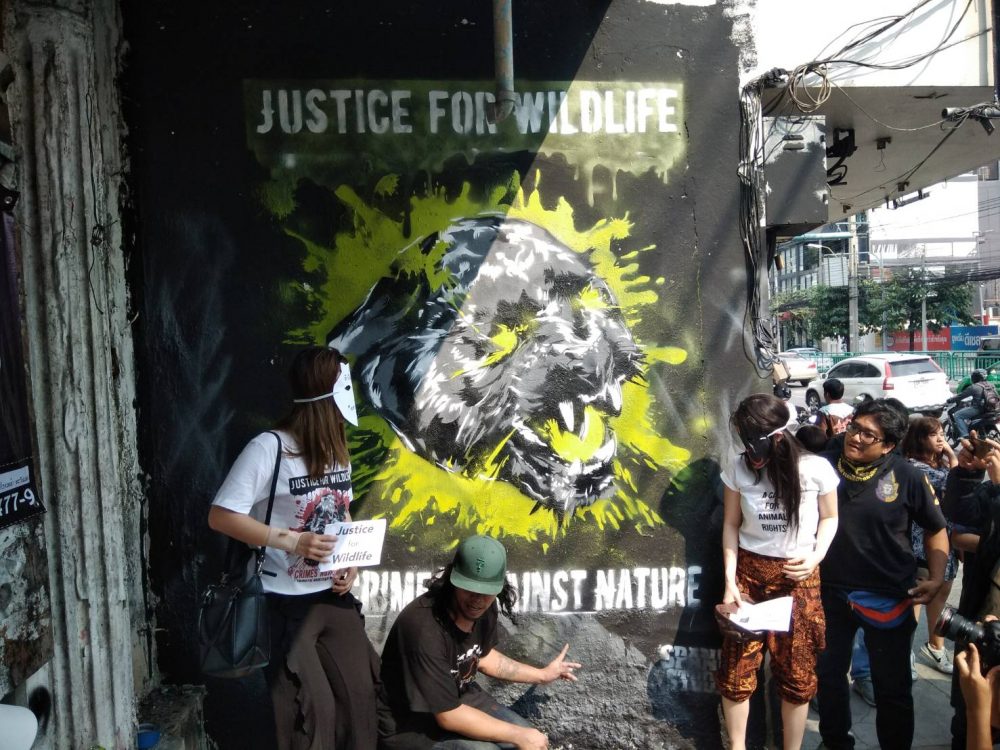 "It's the only thing I can do," Tossaporn said. "When it comes to a serious issue, sometimes art can attract people's attention more easily than other platforms."
Following Tossaporn's work, dozens of similar murals – some including representations of Premchai and police officials – have appeared in places such as Chiang Mai, Nakhon Si Thammarat and Ratchaburi with the help of private property owners.
"If [you] delete one, there will be 100 more," the animal rights group said in a Monday post.
They include murals depicting a ogreish Premchai with a gun barrel finger scaring a boy in a black panther headdress. Another shows him among animal bones, his identity shielded by a panel of police service ribbons. Others feature Sriwara Ransibrahmanakul, the police official accused of slow-walking the investigation.
And they aren't limited to the homeland. A Thai artist in New York took a break from painting portraits of homeless people to stencil a bloody black panther onto a white minivan. "Silent night in Thailand," reads Pairoj Pichetmetakul's mural.
"Come here and delete this!" the artist wrote in a caption to the image.
On Saturday, another two black panthers came to life on walls belonging to Pantheeta Kantamara, or DJ Poupae, of radio station Met 107. She allowed artist Chawat Chumpasan to paint on her property in exchange for a free work of art.
Pioneering Thai graffiti artist Pakorn Bna said he plans to paint murals on Koh Tao in Surat Thani province after a property owner there noticed one he'd stenciled over an Italian-Thai logo last month in Bangkok.
More and more homeowners have signed in, leaving comments online that they'd like an artist to paint their walls.
Meanwhile, the campaign continues. A Lat Phrao area pet hospital on Friday will lend a 15 meter by 3 meter wall for 10 muralists including Fuckhead, October29 and Jecks Bkk to spray.
Additional reporting Mongkorn Timkul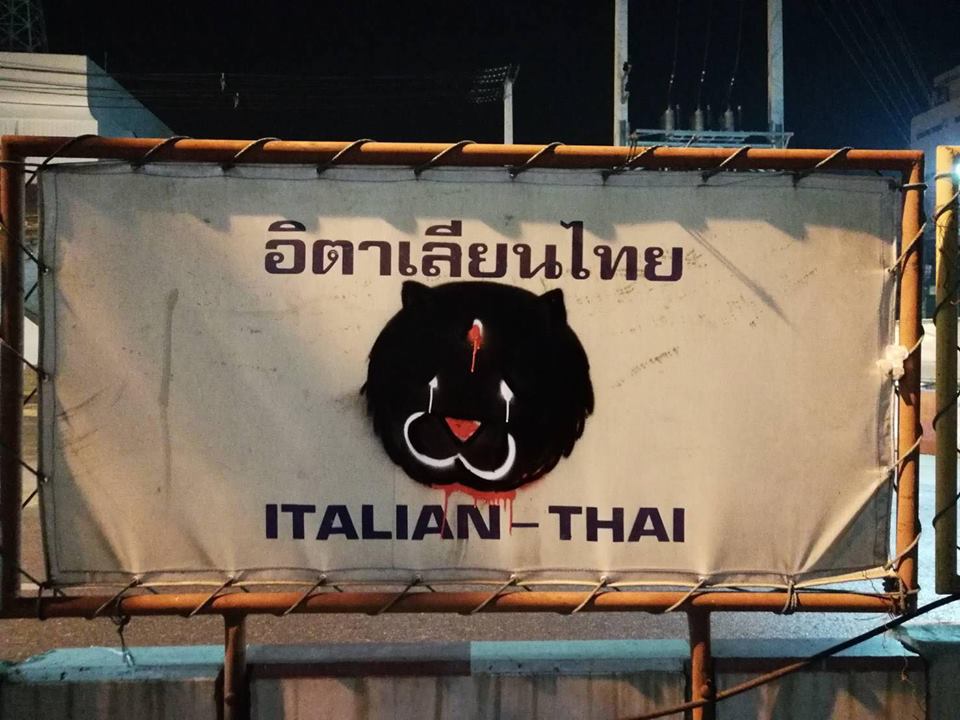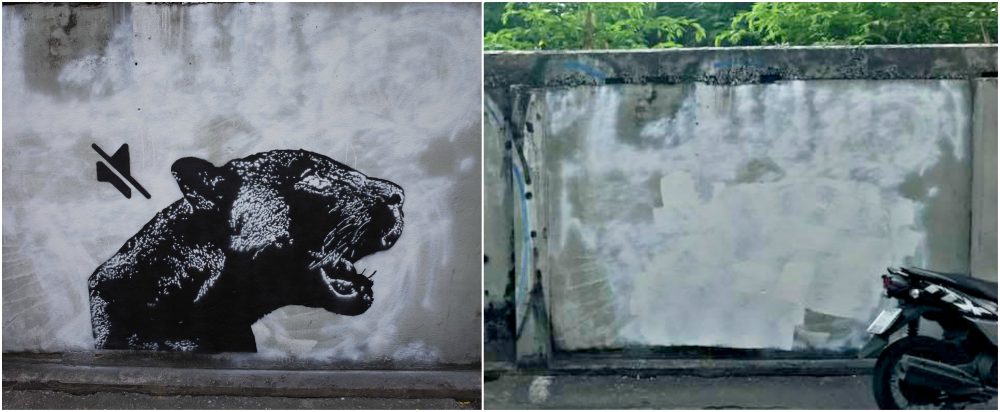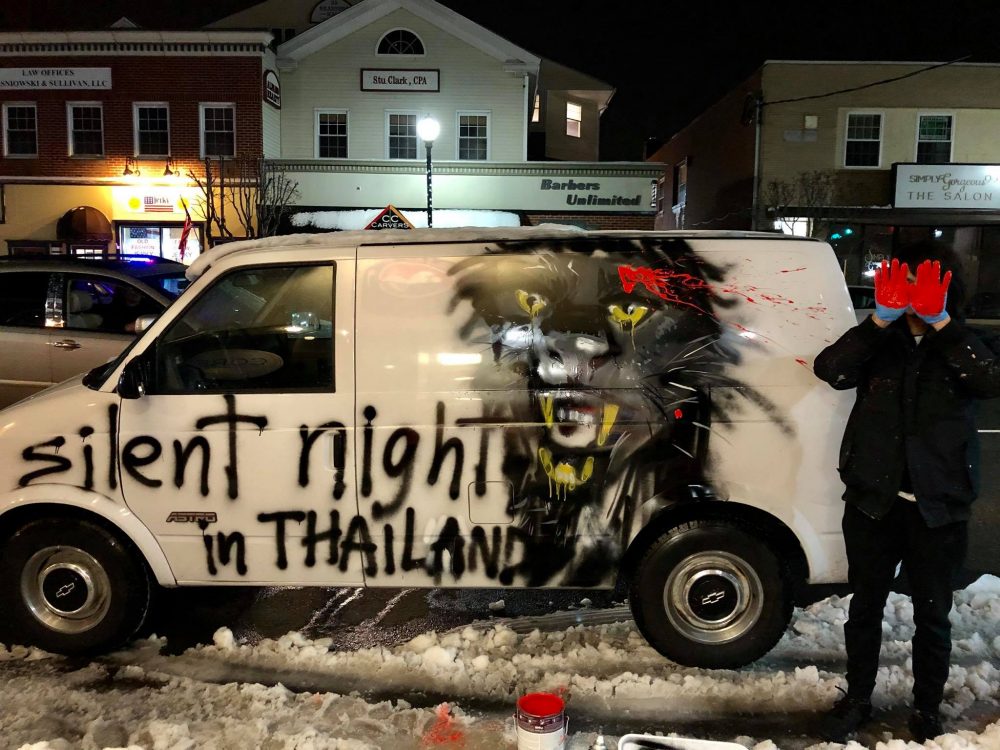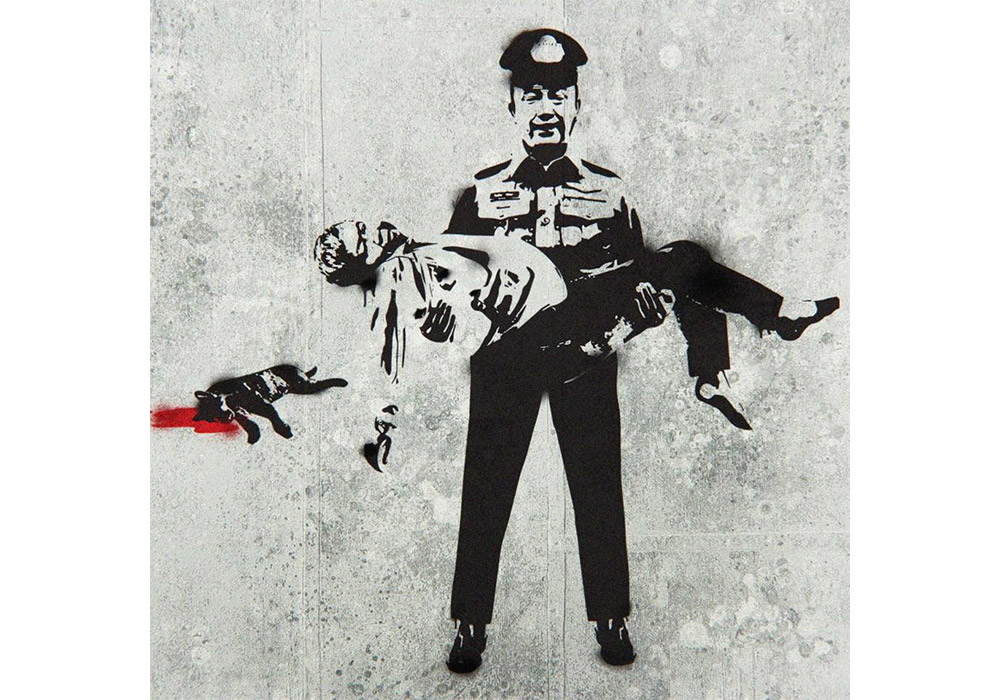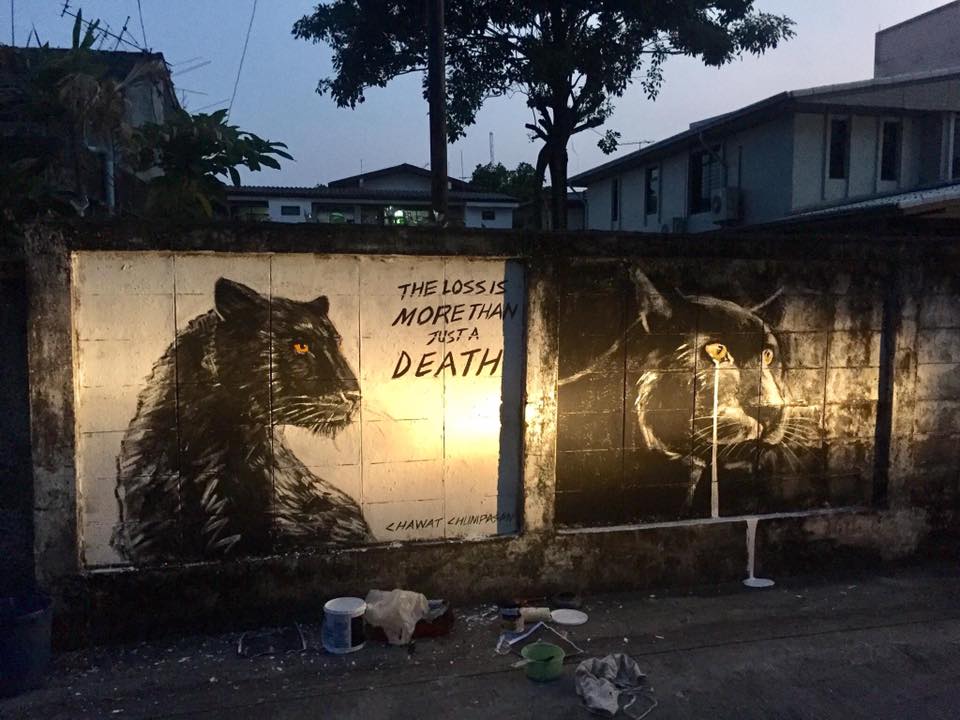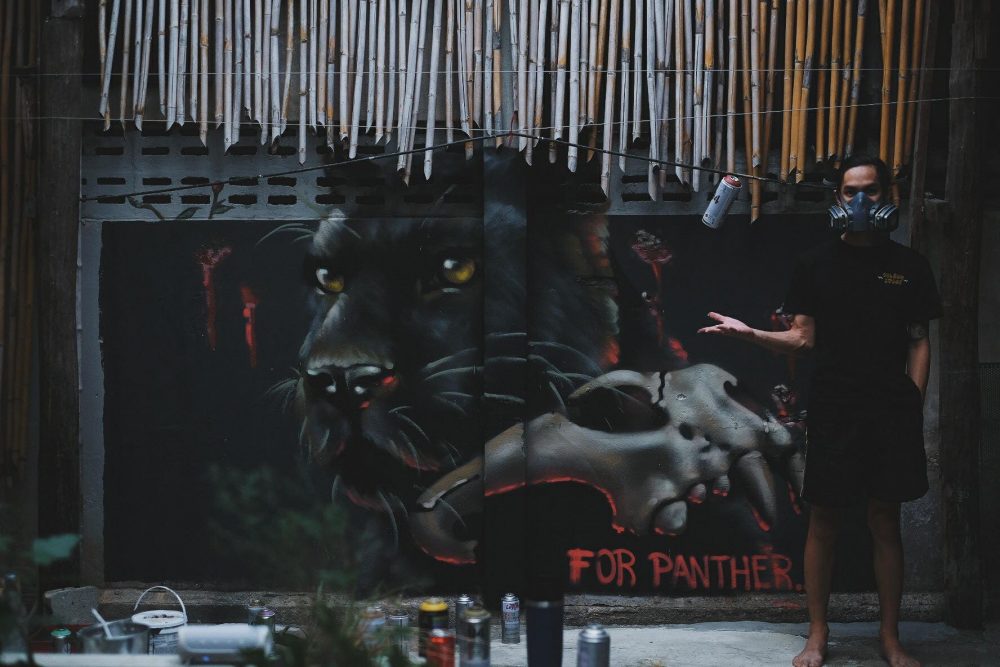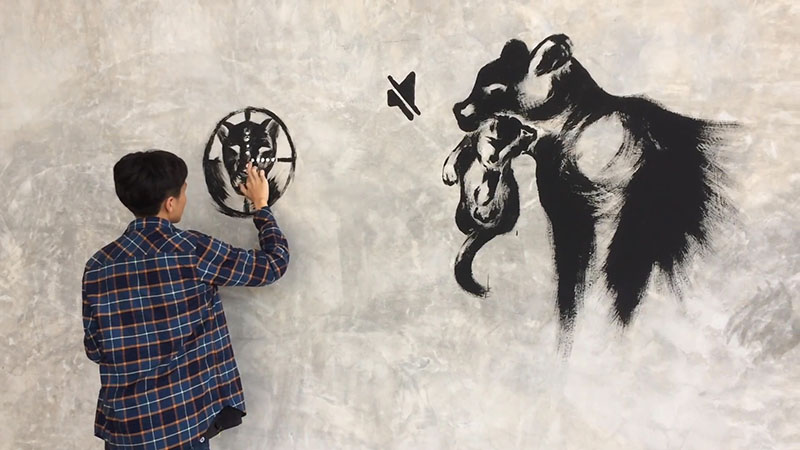 Related stories:
Watch Scandal Gets Bangkok Street Mural