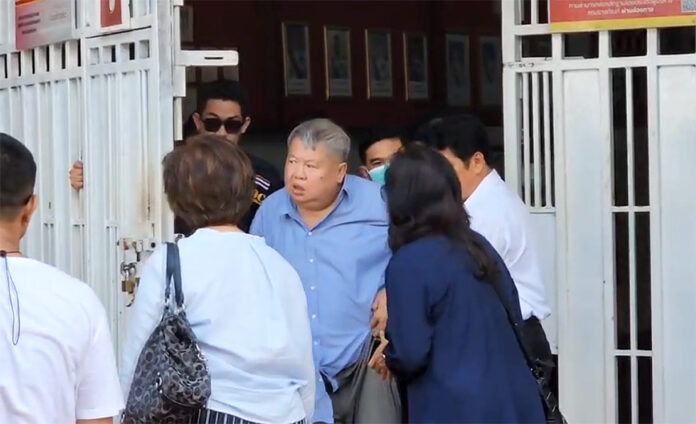 Former Italian Thai top executive turned convicted wildlife poacher Premchai Karnasuta was released from prison Tuesday due to ill health and after serving the minimum required sentence before gaining parole. He will be put under the supervision of the Corrections Department.
Premchai was sentenced by the Supreme Court in December 2019 to serve a total of 2 years and 14 months for poaching a protected black panther and possession of unlicensed firearms in 2018.
The 68-year-old tycoon was actually imprisoned for 1 year, 10 months, and 9 days. He was one of 113 prisoners approved on October 17 for release by the Department of Corrections by reducing the days spent in prison.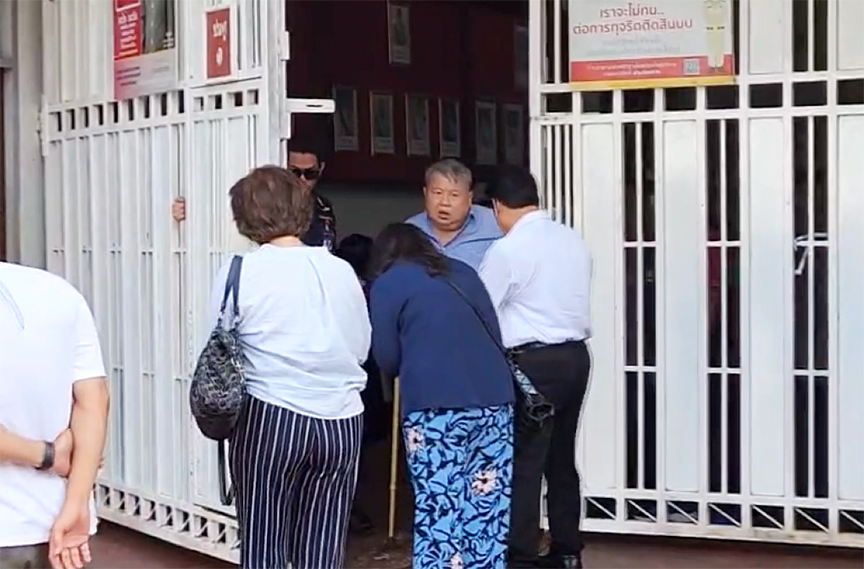 He left Thong Pha Phum District Prison, Kanchanaburi Province, at 3:30 p.m. on October 17. He looked weary and tired. He walked on a limp while using a cane to help support himself before boarding the car that took him to Bangkok.
Premchai's lawyer, Witoon Praiyam, said Premchai's family was very happy to hear the news of his release. But because it was quite urgent, not all family members came to pick him up. His client had health problems, both foot ulcers and physical health problems; therefore, he had to see a doctor at Bumrungrad Hospital in Bangkok immediately.
The Department of Corrections explained in a statement that Premchai will be placed on probation beginning on October 17, 2023, and will be released from prison on December 7, 2023.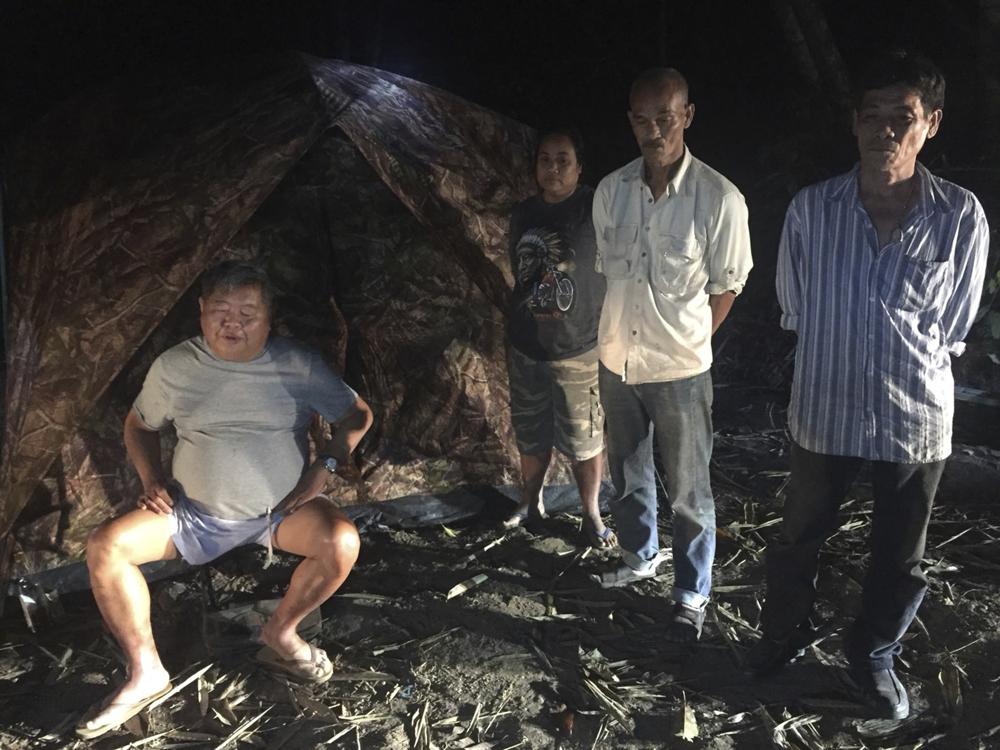 "However, because of his ankle health issues, specifically the diabetes-related amputation of dead tissue into the leg, applying an electronic tracking device (EM) to him will cause friction, worsening the severity of his wounds and preventing treatment. After careful consideration, the committee determined that he is not required to use EM," according to the statement.
The Department stated that Premchai is required to report and remain under probationary conditions until his scheduled punishment.
The president of the construction conglomerate Italian-Thai at the time of his arrest in 2018 was also found guilty of bribing park rangers at the Thung Yai Naresuan Wildlife Sanctuary in Kanchanaburi Province. In addition to his prison sentence, he was ordered to pay a share of a 2 million baht fine.
Two men arrested with him—a driver and a hunter—also received prison sentences and fines. One of them, Thani Thummas, the hunter, died of cancer in 2022.
The jailing of Premchai is a rare case of a rich, influential Thai having to serve time for wrongdoing. The Thai public has grown weary of repeated examples of wealthy Thais apparently flouting the law with impunity.
His early release was also criticized. There are also rumours that Thaksin Shinawatra, the former prime minister, will also be released.
______
Related articles: