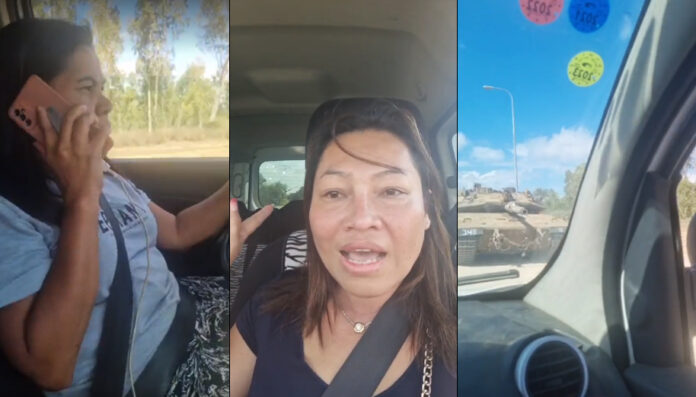 One Thai woman who is widely praised and admired both in the Thai labor community and on social media is 40-year-old Viphavadi Vannachai, or "Jam". She has earned the titles of "Thai Angel" and "Hero" for her courageous efforts to travel to dangerous areas and help Thai workers during the conflict between Israel and Hamas.
She only returned to Thailand on October 17 to attend her mother's funeral in Nong Bua Lamphu province. She is very sad because she did not have the last opportunity to say goodbye to her mother as she was in a life-threatening situation helping Thai citizens.
In an interview at Khon Kaen airport, Jam revealed that she was previously married to an Israeli husband who worked as a lawyer and ran a legal practice. They handled legal matters for over 15 years, including complaints from Thai workers in Israel. They had three children together, but she is no longer with her husband.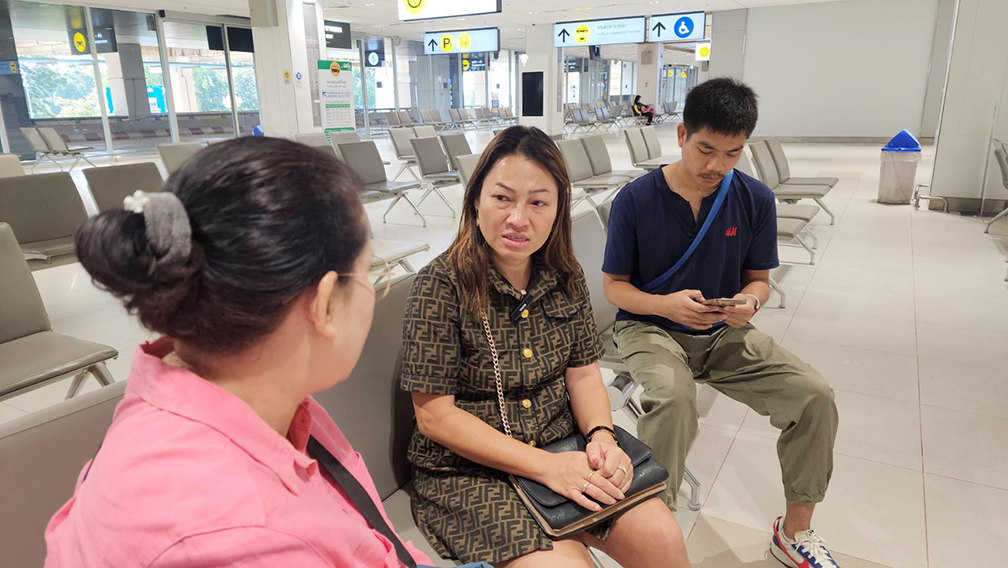 During the violent clashes in Israel, Jam stayed with a Thai friend named Nong, and together they supported Thai workers in Israel. She also actively communicated via Facebook, known as "Jam Vannachai."
She said, "During the violent incidents when the Hamas group attacked Israel, there were Thai workers who contacted my law firm by phone and text messages asking for help. So I spoke to Nong and said, 'We are all born once and die once. We will do everything we can to help our Thai colleagues. Then we met with the Thai workers."
On the way to help the Thai workers, Jam stressed that it was not easy because of the extreme danger in different areas. In some places, the military would not allow them to enter, but it was necessary to go in and save the Thai citizens. The military was understanding and ensured their safety.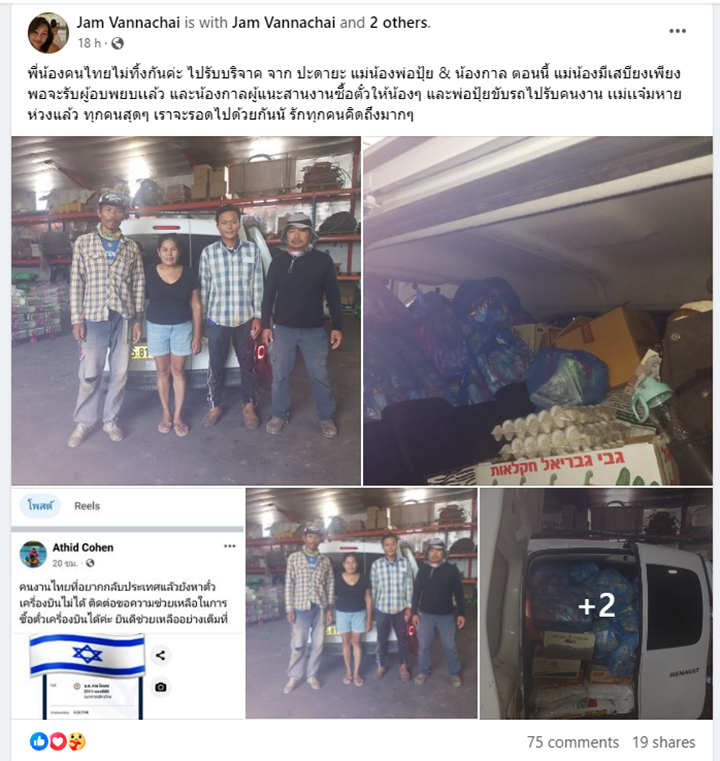 She explained that many workers had fled the camps where they were housed because the camps had been burnt down and they had no important documents. Some were injured and had to return home.
She contacted all relevant parties to facilitate the return of these Thai workers, especially those named Ono and Chatri who had been shot and had no documents. All of them registered for their return to Thailand. Others who had arrived at the airport but had no documents were also helped.
"I have no magical talismans or sacred objects, I simply pray to God to clear the way for me and protect everything I plan to do. Smoothly and safely," Jam said. She also revealed that she plans to return to Israel in December this year.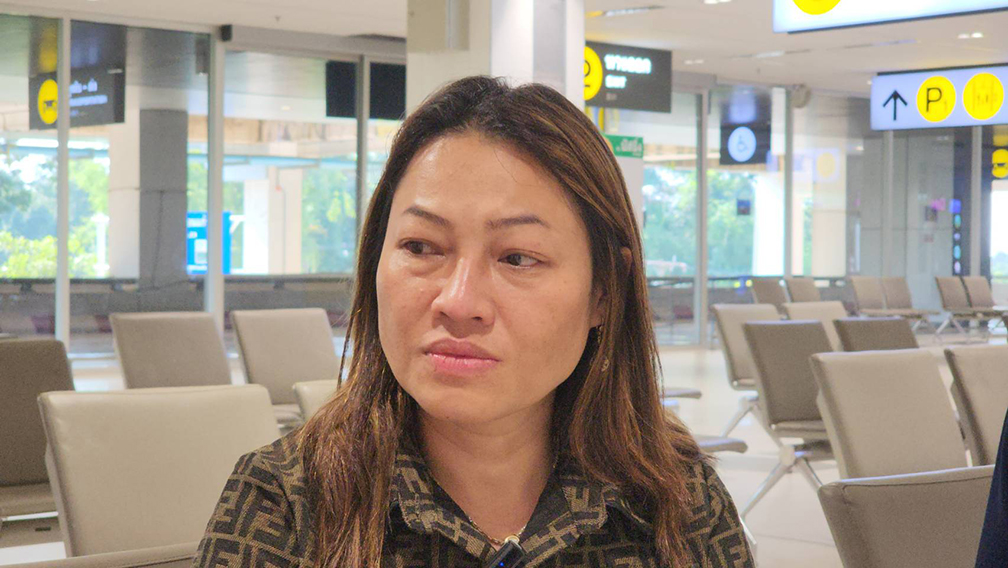 She advised, "I hope Thais working in Israel will remain vigilant and safe. Trust the authorities and do not venture outside secured areas. If unfortunate incidents occur, no one can help us. I recognise that we all face challenges, but with determination and a clear mind we can overcome them. The situation in Israel remains tense every day, so please take care. Rejoice for the Thais who are safe and have returned home, and condole with the families of those who lost their lives."
Jam's father, who lives in Nong Bua Lamphu, expressed his deep regret for his daughter who did not get a chance to say goodbye to her mother. However, he is immensely proud of his daughter who has worked tirelessly to help Thai citizens in difficult situations, just as his wife did before her death on 13 October.
______
Related articles: