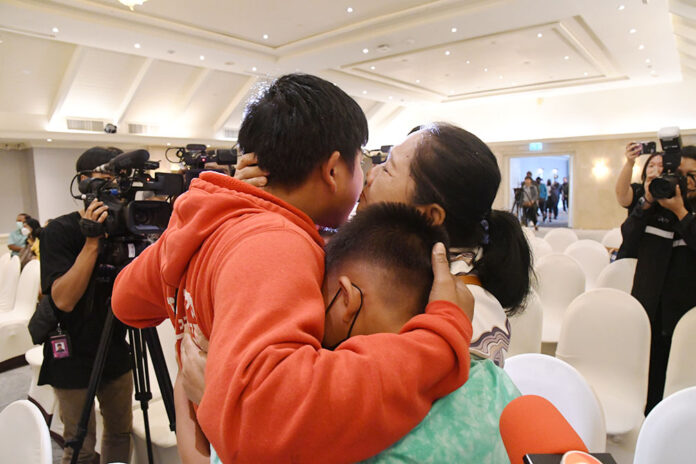 The third group of 90 Thais evacuated from Israel by Dubai Air arrived at U-Tapao Airport and travelled by bus to the SC Park Hotel in Bangkok around 10:00 a.m. on Sunday, October 15. They are warmly welcomed by relatives and family.
Now 187 Thai workers from Israel are back in Thailand, but it is not quick enough, according to Prime Minister and Finance Minister Srettha Thavisin.
PM Srettha presided over a Rapid Response Centre (RRC) meeting at the Ministry of Foreign Affairs on Sunday,  to assist Thai citizens and Thai workers fleeing the deadly situation in Israel, which is entering its ninth day of war.
According to Natthaphon Khanthahiran, Deputy Permanent Secretary at the Ministry of Foreign Affairs, the violent situation in Israel has not improved; four more Thais have died, increasing the total to 28 dead, 16 injured, and 17 kidnapped.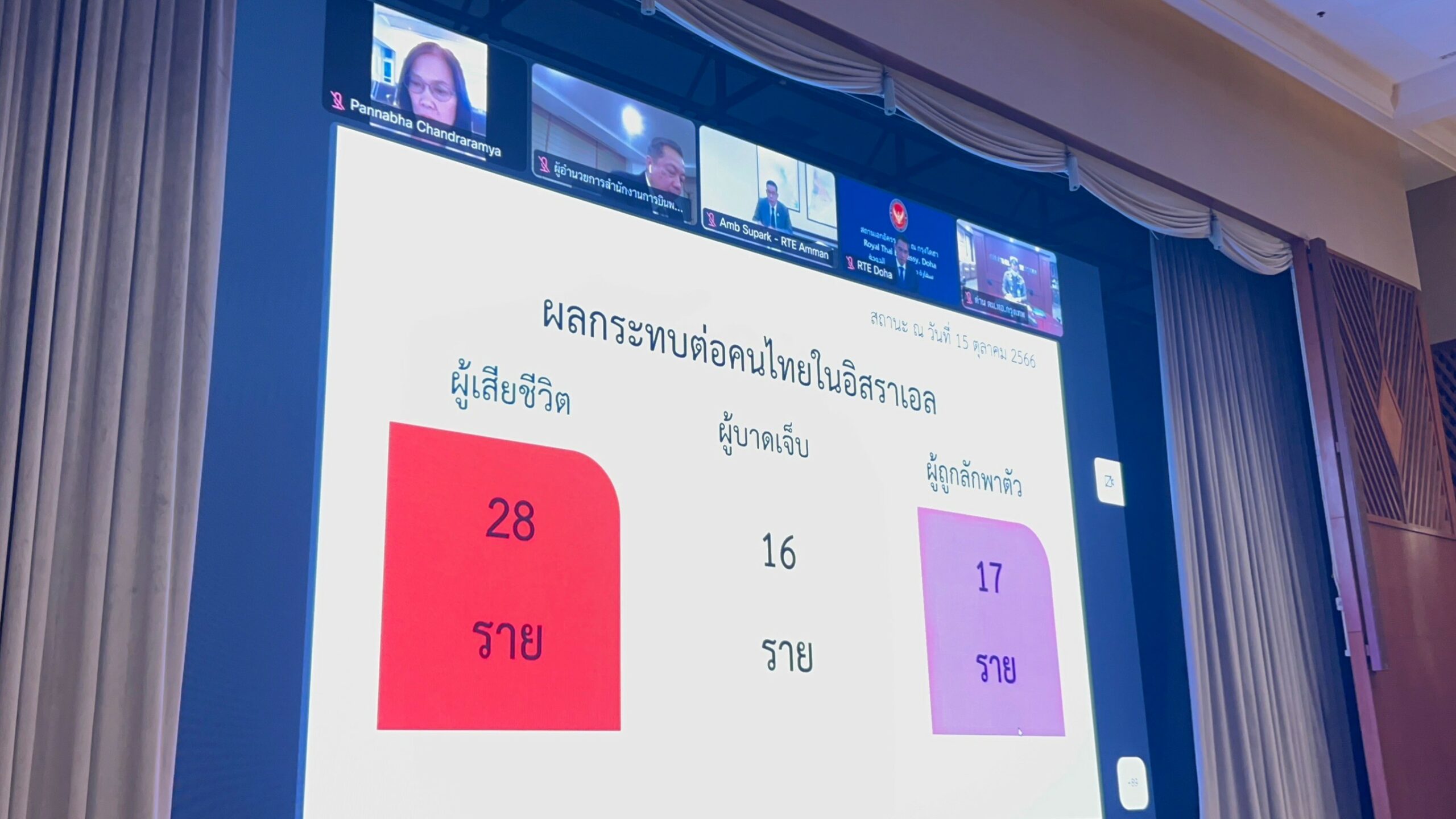 On Saturday night the Thai Air Force sent an A340-500 transport plane to fly from Military Airport 2, Wing 6, Don Mueang, Bangkok, to Ben-Gurion International Airport, Israel to evacuate 137 Thai people from there. The plane is planned to land at Military Airport 2 in Thailand at 4:40 a.m. on Monday, October 16, 2023.
Thais are still present and affected by the fighting in the area; more than 7,000 individuals are waiting to be evacuated back to Thailand. The meeting's goal is to establish criteria for arranging flights to evacuate 200-400 Thais per day, as well as instructions for assisting Thais who are being held hostage.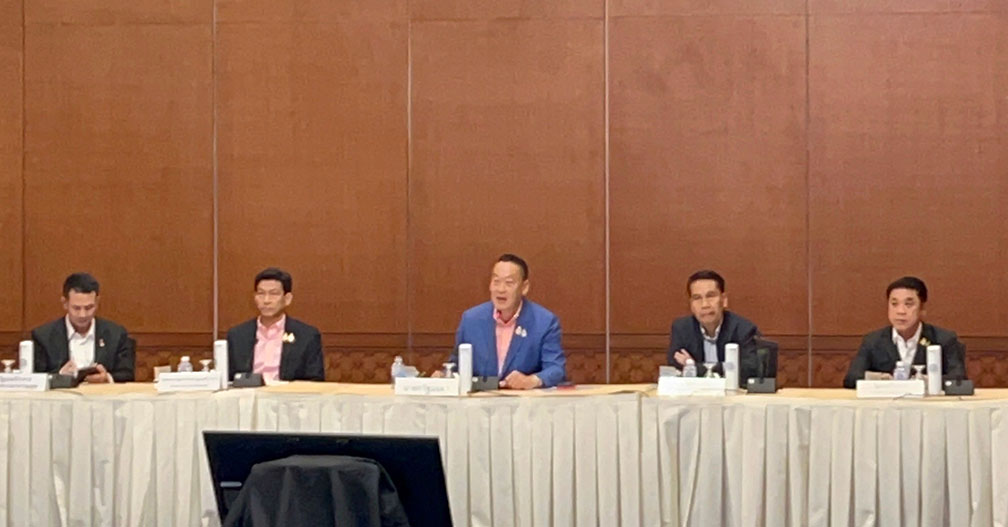 Pipat Ratchakitprakarn, Minister of Labour, said that currently the government can bring back no more than 200 Thai workers per day because some people have missing documents. No passport The Ministry of Foreign Affairs has therefore prepared 8,000 spare passports to be sent on the plane that will bring back 137 Thai people, as well as adding immigration specialists to accompany the plane.
"It is believed that within 3–4 days, the number of Thai people returning from Israel will increase to 400 people per day," Pipat said.
The Prime Minister stated that by the end of this month, carriers such as Nok Air, Air Asia, Thai Airways, and SpiceJet will be accepting Thai passengers. There will be 32 aircraft, carrying a total of 5,700 people, which will not be enough because there are Thais who want to return right now, more than 7,000 people, and the number of people is growing.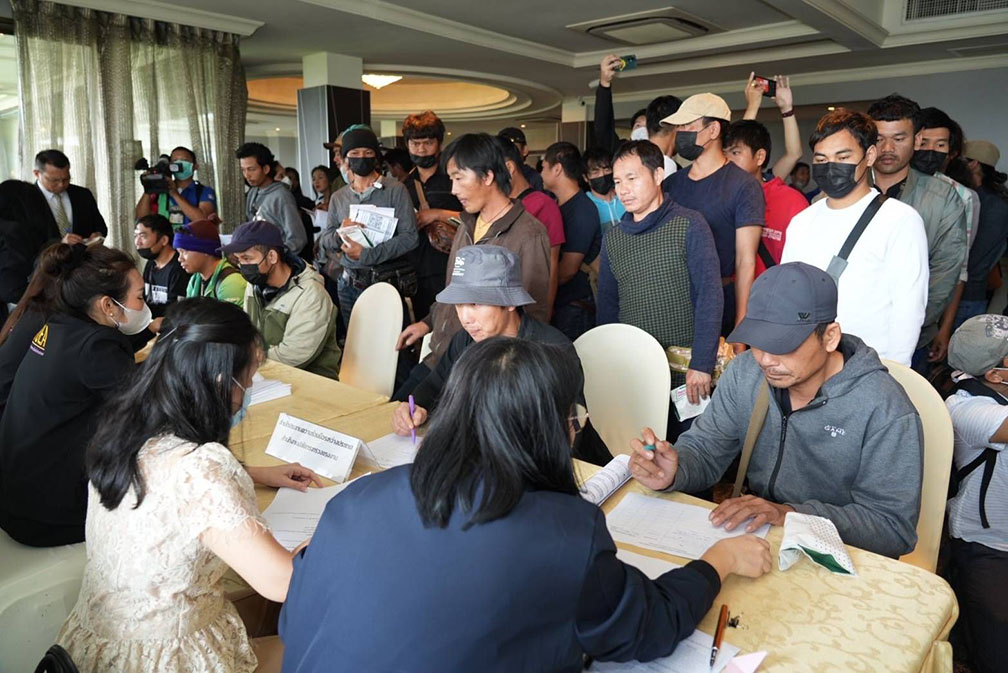 He was concerned that transferring people out was still a difficulty because the fight wasn't over yet.
Srettha stated that the government is using four channels to try to contact and return the hostages as safely and soon as possible, including diplomacy, intelligence agencies, the military, and the community sector, or NGOs, which have networks in several countries.
"Thailand maintains its neutral status. We shall not become involved in the conflict. It is unfortunate that we suffered the most losses because we have many workers in Israel. It is believed that Hamas did not target Thai workers particularly," said Srettha.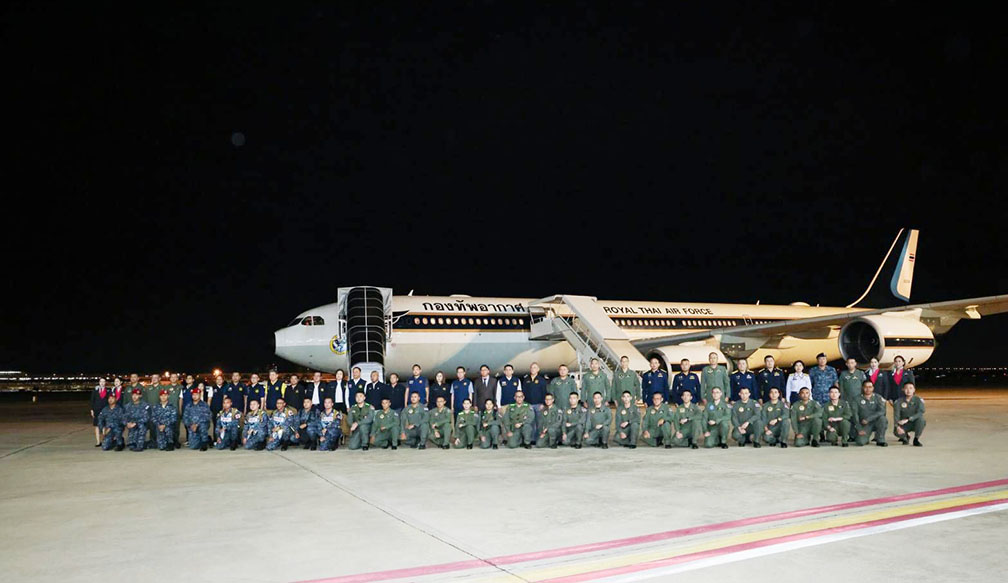 ______
Related article: