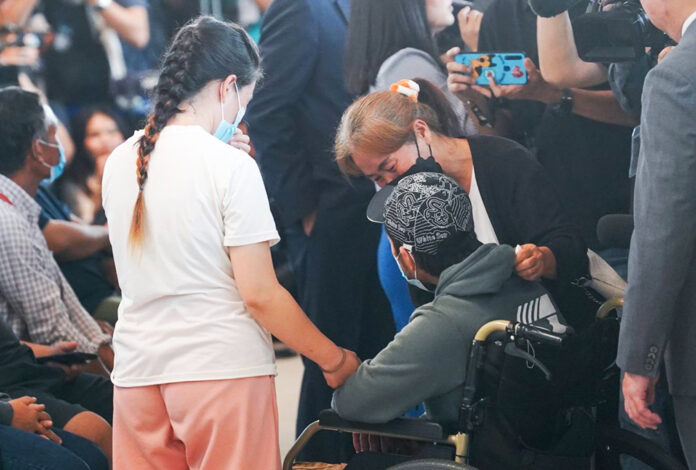 The first group of Thai nationals returning from Israel, consisting of 15 people, arrived at Suvarnabhumi Airport on Thursday, October 12. Five of them arrived on flight LY081, which landed at 10:35 am, and the remaining 10 arrived on flight LY083 at 12:35 p.m.
Their relieved relatives eagerly awaited their return. Officials from the Ministry of Foreign Affairs, the Ministry of Labour and the Ministry of Defence were also present to greet them.
Ms. Sanit Seubsunthorn, 39, the girlfriend of Mr Somporn Karabutr, told us that her boyfriend has been working in Israel for over a year and is only 2 kilometers away from the conflict area. Ms. Sanit was overjoyed that her partner was among the first to return.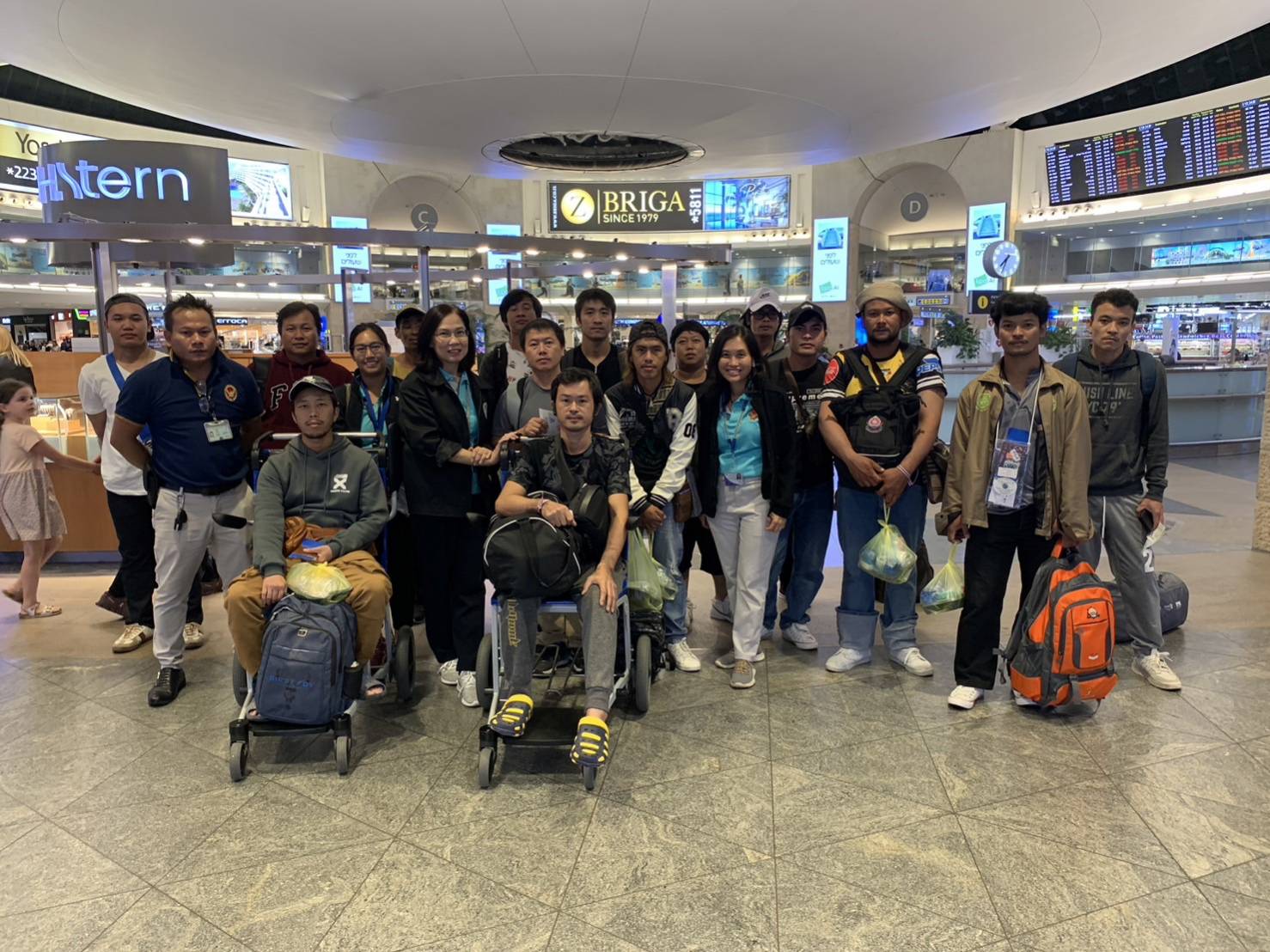 Ms Nantawan Salee, 30, from Tak province was also at the airport to receive Mr Somma Saeja, who had been injured in the violence. She told how hard it was for her when she heard the upsetting news. She mentioned that her friend's phone often had a low battery and the signal was often weak, making it difficult to stay in touch.
Mr Somma's mother added that her son had to work in Israel because of the family's poverty, but she would no longer allow him to work there, saying it was too risky for his life.
Mr. Pairot Chotikasathian, Deputy Permanent Secretary at the Ministry of Labour, explained that Thai workers who work in Israel are insured by the Israeli government. If they suffer injuries between 10 and 20 percent, they receive a lump sum of 1,450,000 baht. If their injuries are more severe, they receive a lifetime allowance of 34,000 baht per month. There are currently 13 injured Thai workers.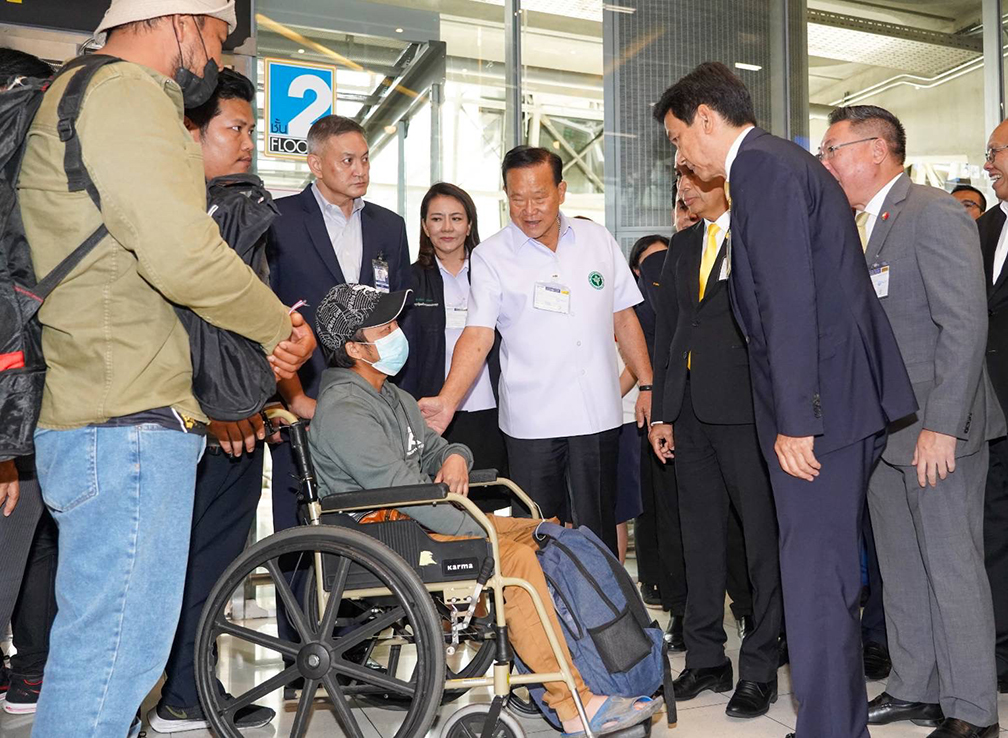 Prime Minister Srettha Thavisin said progress was being made in bringing in aircraft and finding other evacuation options. However, evacuation by sea remains a challenge as the Gaza Strip has to be crossed. Therefore, the only viable route at the moment is overland via Jordan. Efforts are being made to ensure the safe and speedy evacuation of the 5,000 Thai nationals.
"Today, it is not only a matter of sending Foreign Ministry personnel, but also other state agencies, although I cannot say which. These agencies are experienced in evacuation and are actively communicating to move forward with the evacuation of Thai citizens as quickly and safely as possible," Prime Minister Srettha said.
________
Related articles: