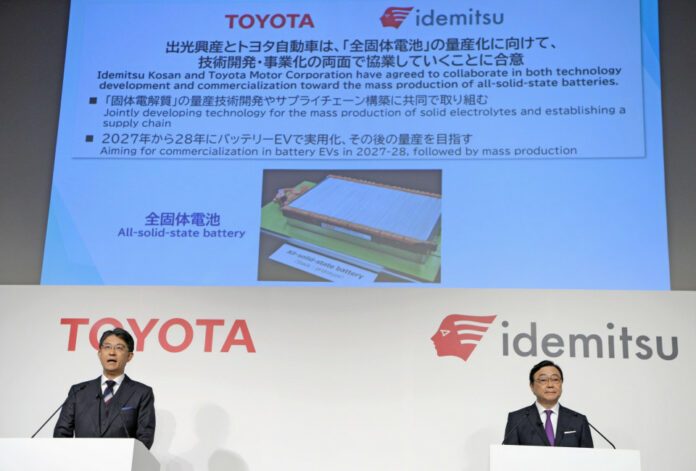 Toyota Motor Corp. said Thursday it will collaborate with energy company Idemitsu Kosan Co. in mass production of all-solid-state batteries, accelerating its efforts to develop a next-generation power source that will significantly increase the driving range of electric vehicles.
The agreement is part of the Japanese carmaker's efforts to meet its goal of utilizing the state-of-the-art batteries as early as 2027. Toyota aims to establish mass production technology as early as 2030, it said.
"We have more or less acquired (necessary) technology to make them. We hope to go beyond that by taking on the difficult challenge of mass producing them," Toyota President Koji Sato told a press conference. "We hope to realize innovation from Japan."
The move comes as domestic rivals, including Honda Motor Co. and Nissan Motor Co., rush to develop all-solid-state batteries, an advanced technology that could lead to wider use of all-electric vehicles, which currently run on lithium-ion batteries.
The new battery will more than double the range of the Japanese carmaker's bZ4X EV, with charging reduced to around 10 minutes, a third of the time required with current technology, Toyota said in June.
Collaboration between Toyota and Idemitsu focuses on sulfide solid electrolytes, a material seen as necessary to achieve high capacity and output for batteries for all-electric vehicles, they said.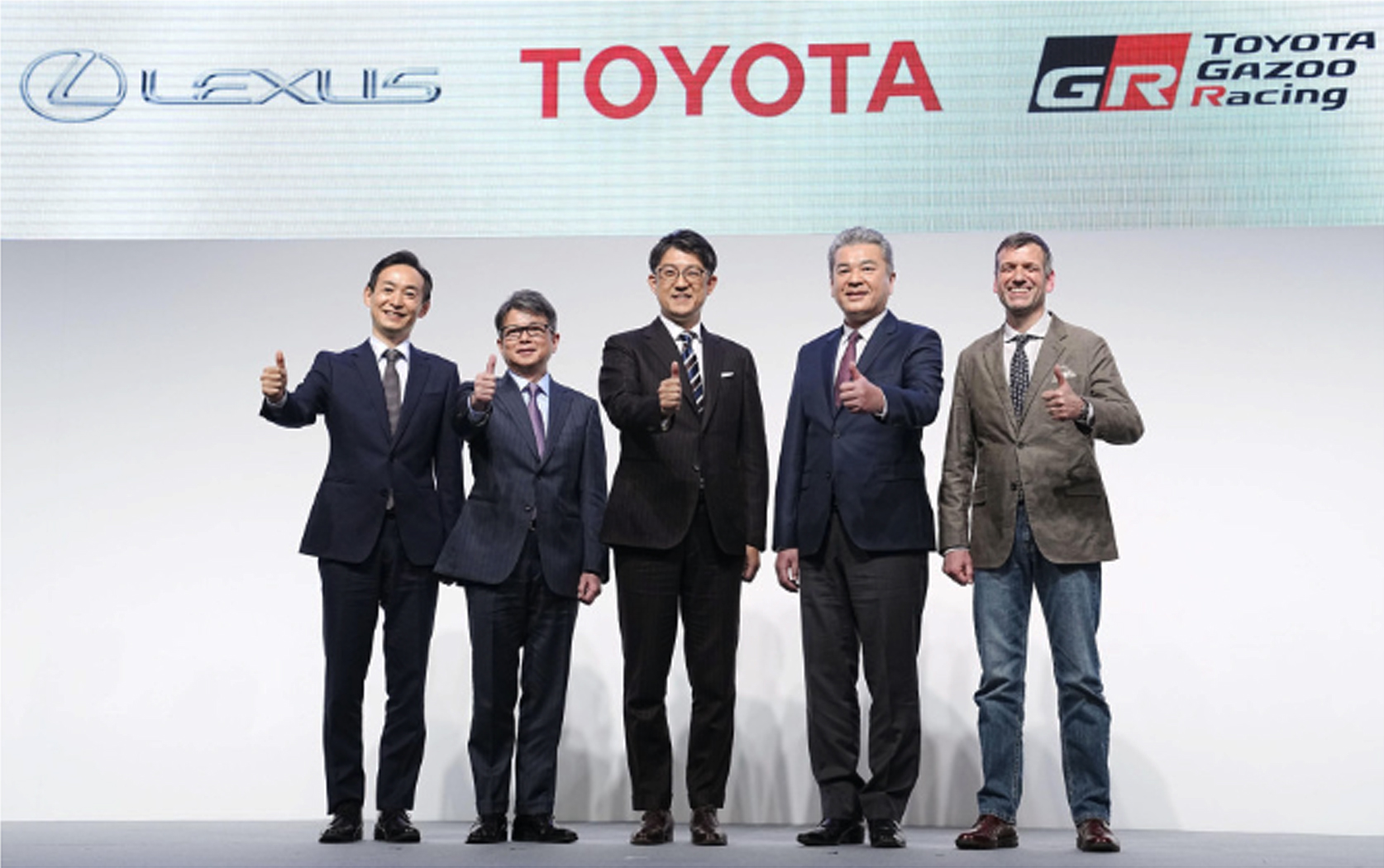 The material, which Idemitsu makes using byproducts from manufacturing oil products, has a softness and adhesiveness suitable for battery mass production, they said.
"We will help realize Toyota's plan by offering our technology," Idemitsu President Shunichi Kito told the press conference.
Idemitsu plans to set up a pilot plant to mass produce the material in Chiba Prefecture, near Tokyo, it said.
The two companies will also work together on improving productivity and establishment of a supply chain for the battery, the carmaker added.
Toyota, once seen as reluctant to shift to EVs, has been ramping up its efforts to catch up with its global rivals in the area, such as U.S. giant Tesla Inc. and China's BYD.
The Japanese automaker plans to sell 1.5 million EVs annually in 2026 and aims to increase the number to 3.5 million in 2030.