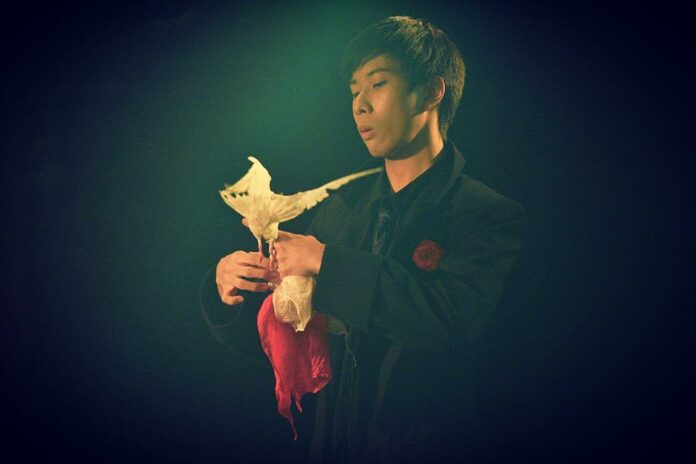 BANGKOK — A trio of magicians will pluck a trick or two from their sleeves in Bangkok come July.
The night will be filled with trickery when musical magic show Minstrel Act takes over a downtown venue for their Vaudevillian show. Back in town, they've drawn a similar act – this time the hour-long show will consist of three performers: a close-up magician, a mime and a juggler.
The event will feature Chatchawat Champ, an accomplished mime with the Konnakao Mime Academy.
Performing alongside him will be close-up magician Pongthorn Boonsurat, aka MG Art. His acts of prestidigitation are usually accompanied by raunchy humor that gets audiences laughing.
Rounding out the trio will be producer magician Vichayut Kanungchoti, who has won the Thailand International Magic Extravaganza 2015 and 2016, the Seacon International Magic Competition as well as the Best Sleight of hand award in Thailand and the best art directing award.
Vichayut, who has a passion for stage acts, musical plays and streets, says his past experiences as a magician can transform the theatre industry in Thailand. In 2017 he successfully created the first ever musical magic show in Thailand, the"Imagica Fascinate" at Art Space Theatre in Thong Lor.
More information and ticket prices will be announced online at a later date. A portion of the proceeds will be donated to the Chaipattana Foundation, an NGO created by King Bhumibol to promote and support sustainable development and self-reliance.
One-hour performances are set for 7pm on July 13, 3pm on July 14 and 7pm on July 15 at the Democrazy Theatre Studio on Rama IV Road. It's a 7-minute walk from MRT Lumphini.