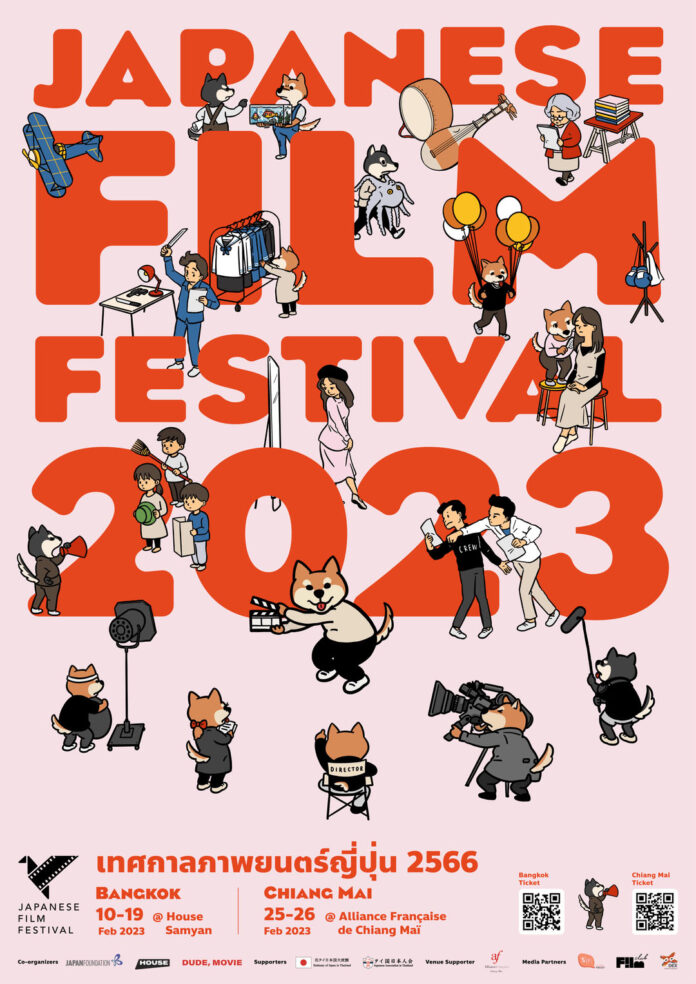 The Japan Foundation, Bangkok; House Samyan; and Dude, Movie proudly present the onsite "Japanese Film Festival 2023 (JFF 2023)" in Bangkok and Chiang Mai.
Supported by the Embassy of Japan in Thailand and the Japanese Association in Thailand, the onsite JFF 2023 is back this year with ten acclaimed films to relish these highly anticipated events, spanning a wide range of genres, including manga-adapted films, documentaries for family and early childhood's education, an extravaganza of a rock-musical animation and many more.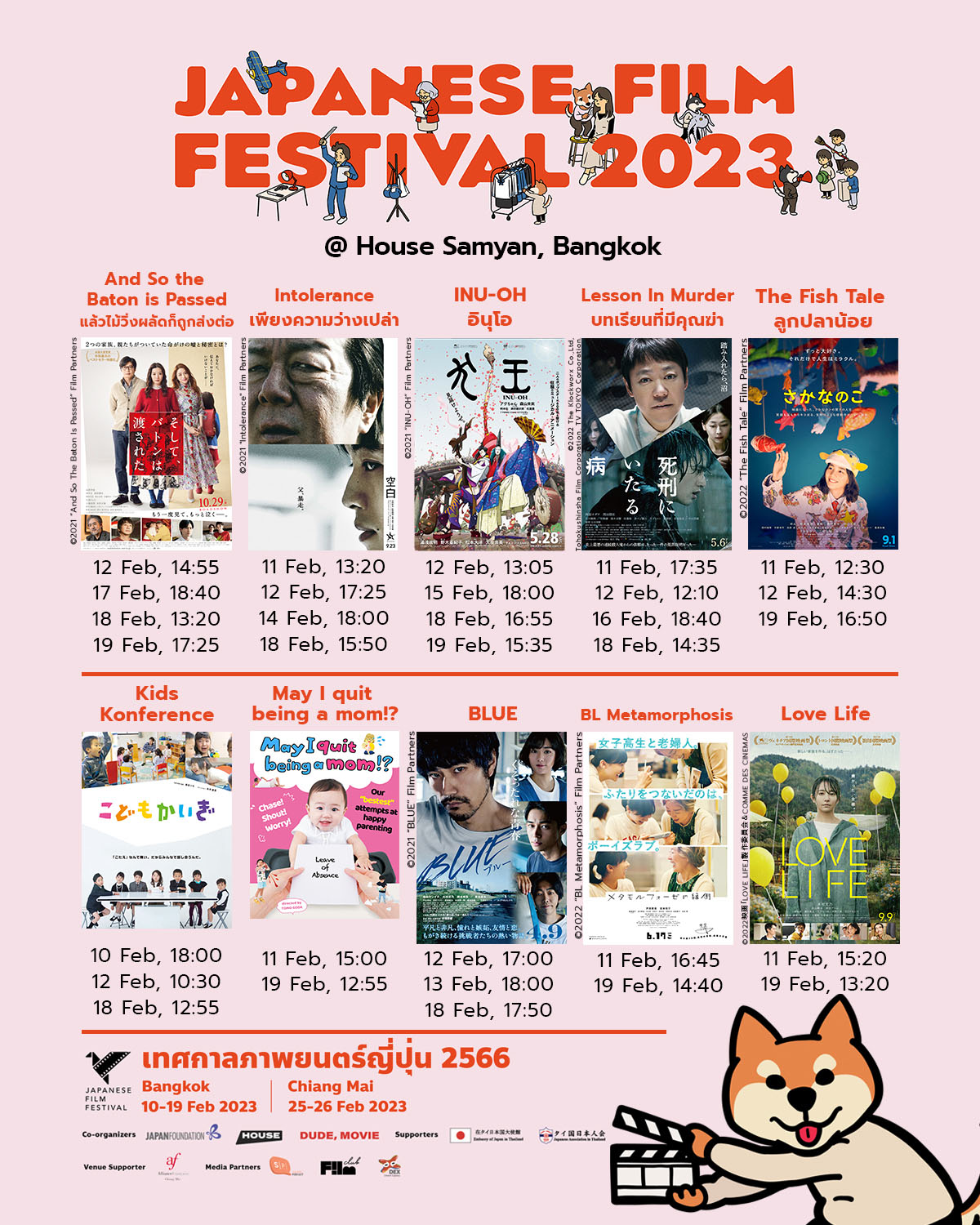 10 films for JFF2023 will be screened at House Samyan from February 10th to 19th , 2023, while 4 films will be screened in Chiang Mai at Alliance Française de Chiang Maï from February 25th to 26th.
THB160 – General Audiences, THB140 – House's Member, THB120 – Students