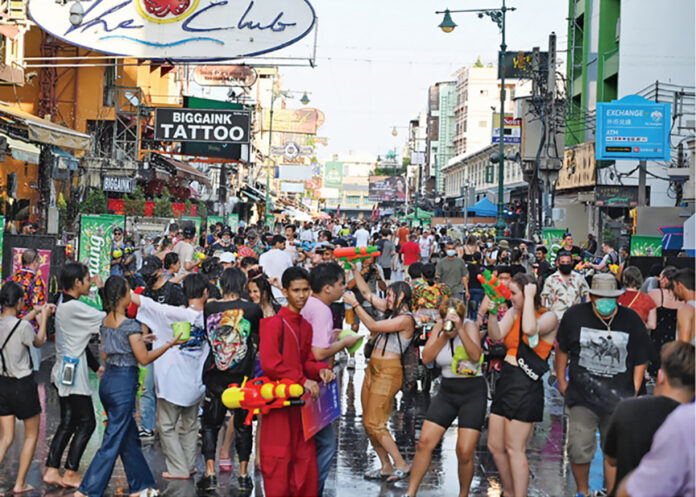 People in Bangkok will not be allowed to be scantily dressed for the upcoming Songkran Festival's water fight and there will be no alcohol sale, use of high-pressure water gun, or use of powder at the sites, said Bangkok governor Chadchart Sittipunt on Monday.
City Hall will organize the festival between April 12-14 in 50 districts. Each district will be designated with different level of wetness, or amount of water allowed to be splashed, so people can choose according to their preferences.
There will also be a ceremony to make merit and offer food to monks, a pouring ceremony for the elderly, cultural performances, the Thai way of playing, and the sale of good products in 50 districts.