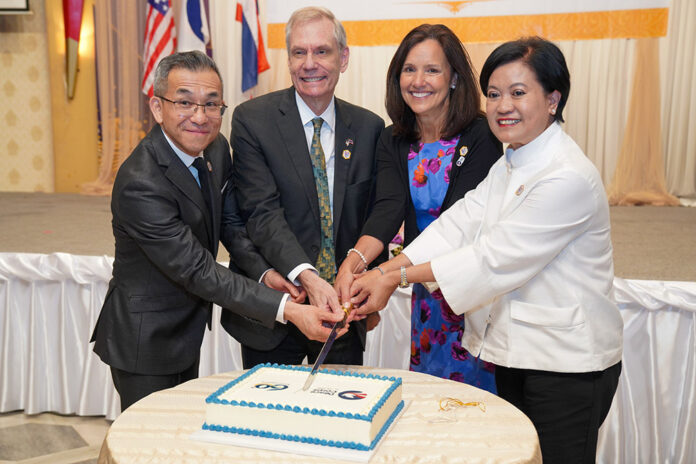 On April 3, 2023, U.S. Ambassador Robert F. Godec and Peace Corps Director Carol Spahn swear-in 49 Peace Corps Trainees at Songphanburi Hotel, Suphanburi Province.
In Thailand, Peace Corps Volunteers (PCVs) serve with their Thai counterparts in two sectors: Education, and Youth in Development. Volunteers live in local communities across the country, learn the Thai language, and share American culture with their communities during their two-year assignments. More than 5,500 Peace Corps Volunteers have served in Thailand since 1962.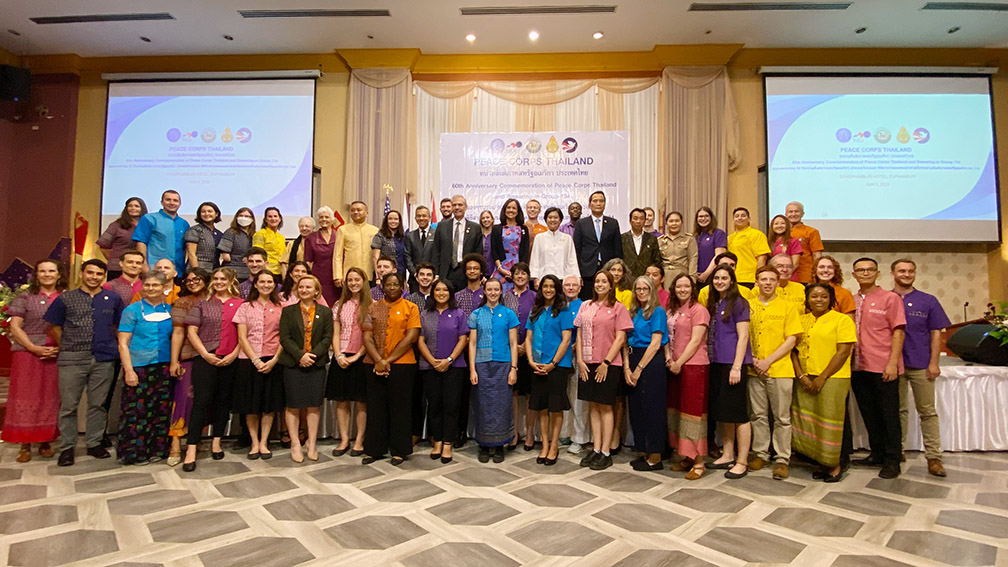 The swearing-in ceremony is conducted in conjunction with the 60th anniversary celebration of Peace Corps Thailand (the 60th anniversary celebration was supposed to happen last year but is delayed due to the pandemic). With U.S. Ambassador Robert F. Godec, Peace Corps Director Carol Spahn, Director-General Ureerat Charoentoh of the Thailand International Cooperation Agency, Royal Thai Government Officials, local partners, former Peace Corps Volunteers, and other special guests in attendance, the ceremony includes both the swearing-in of PCVs as well as a celebration of more than six decades of partnership between the Peace Corps, the Royal Thai Government, and the people of Thailand.
The history of Peace Corps in Thailand includes countless stories of people-to-people connections, shared experiences, collective work to achieve goals, the start of brilliant careers in international development and diplomacy, and enduring friendships. When the Peace Corps evacuated almost 7,000 PCVs worldwide, we could not have anticipated how long it would take to return. The reentry 31 months later only serves to underscore the spirit of resilience and a commitment to Thailand's development.
Speaking to the new Peace Corps Volunteers, Peace Corps Thailand's Country Director, Sonny Luu, reminds them that "serving as a Peace Corps Volunteer is a privilege. It is a privilege that has been extended to you by the people of Thailand who are inviting you here—into their communities, their homes; not as guests but as partners, as friends, as community members, and as family members–to work side-by-side with them as they strive to achieve their hopes and dreams for a more prosperous and peaceful future for them and their children."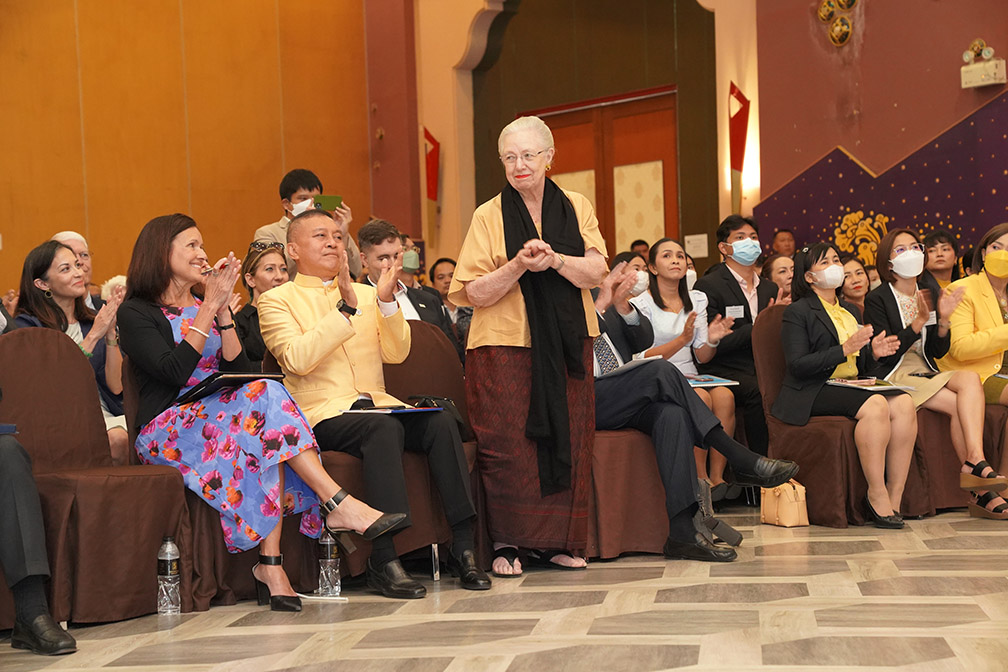 About the Peace Corps
The Peace Corps is an international service network of volunteers, community members, host country partners and staff who are driven by the agency's mission of world peace and friendship. At the invitation of governments around the world, Peace Corps volunteers work alongside community members on locally prioritized projects in the areas of education, health, environment, agriculture, community economic development and youth development.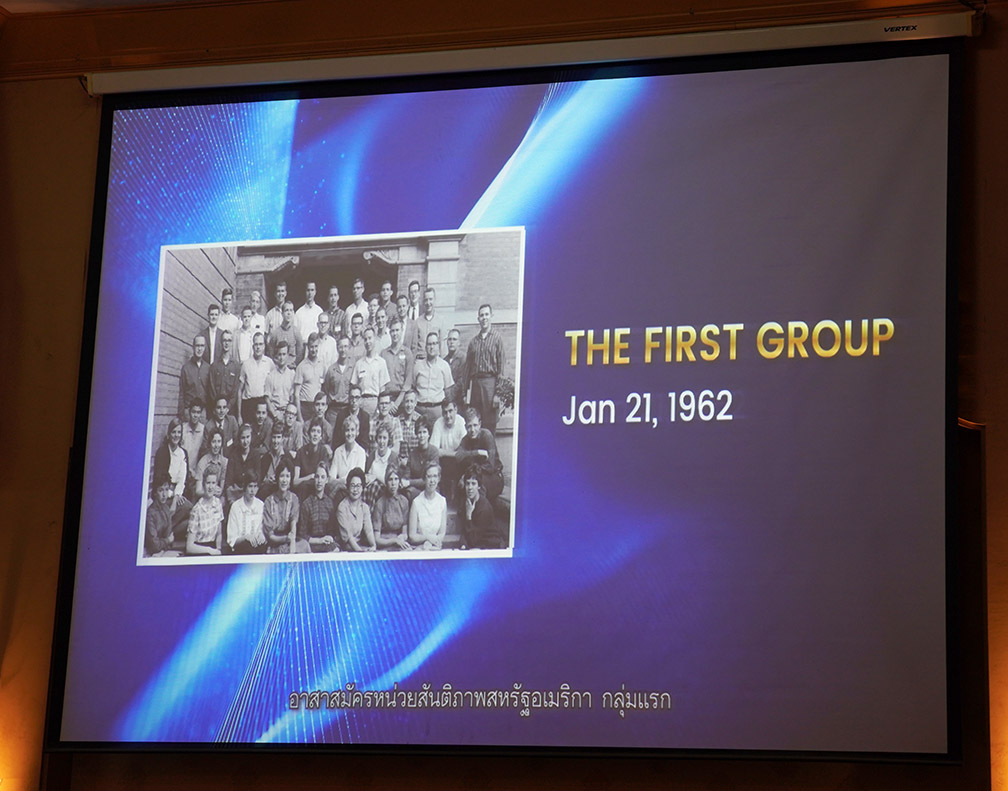 Through their service, members of the Peace Corps network develop transferable skills and hone intercultural competencies that position them to be the next generation of global leaders.
Since President John F. Kennedy established the Peace Corps in 1961, more than 240,000 Americans have served in 142 countries worldwide. For more information, visit peacecorps.gov and follow us on Facebook, Instagram and Twitter. ###PeaceCorpsThailand #Volunteer