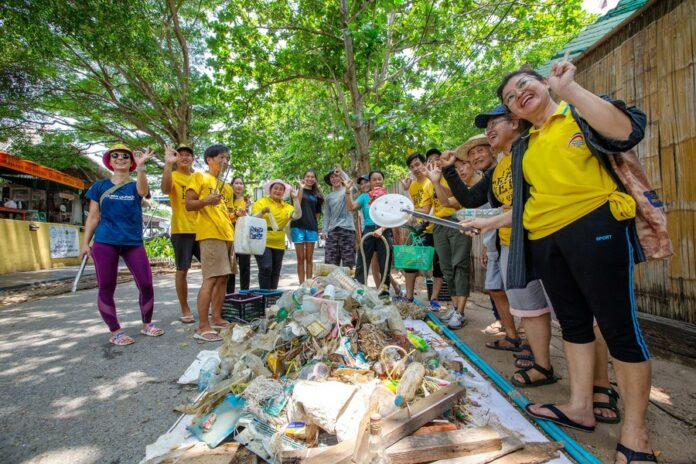 by Song Yu, Tim Santasombat
BANGKOK, June 6 (Xinhua) — Ahead of World Environment Day, a group of local environmentalists gathered on the shores of Thailand's coastal city of Pattaya for a beach cleaning event, to address the growing issue of domestic waste polluting the ocean, exacerbated by the return of post-pandemic tourism.
The sight of beverage bottles, plastic bags, food packaging, and discarded ropes strewn across the once-pristine shoreline deeply troubled Amara Wichithong, a 60-year-old environmentalist and former windsurfing world champion.
Leveraging her expertise in tracking ocean currents, Amara has become adept at identifying the precise pathways of waste in the sea. The recent beach cleaning event in Pattaya was just one of many initiatives she has organized.
Under the scorching midday sun, volunteers, ranging in age from 17 to 87, enthusiastically collected litter scattered across the sandy beach and cleared the garbage concealed among the roots of mangrove trees. Afterward, they gathered and sorted the collected waste, readying it for proper disposal.
"Anyone can be a part of it. It's a small yet empowering action," said Bibb, a volunteer from the local environmental organization Trash Hero.
Since becoming an active participant in 2017, Bibb has seen the significance of individual involvement in tackling the crisis of marine plastic pollution. For newcomers like Jessica, meanwhile, the cleanup effort in her childhood neighborhood brings a sense of fulfillment.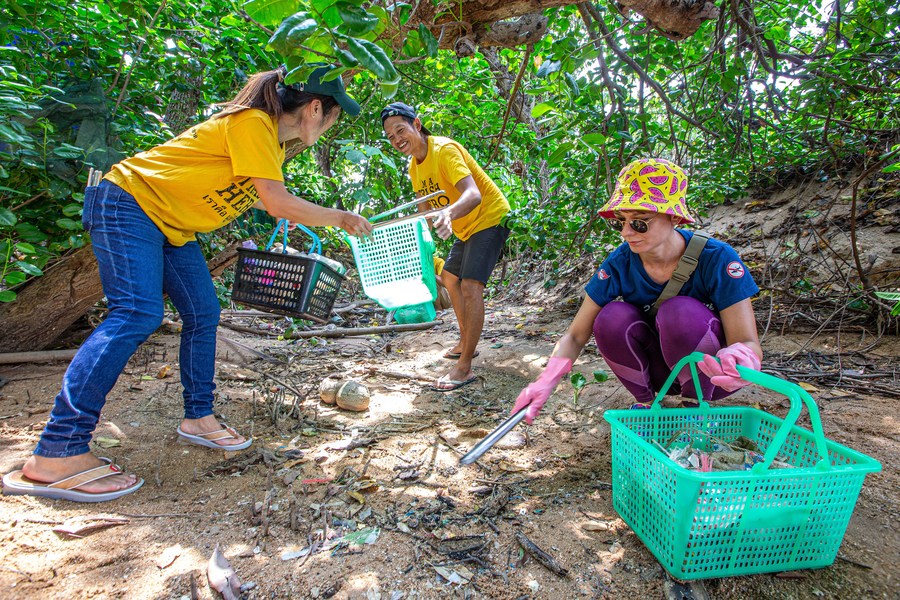 According to the United Nations report, around 11 million tons of plastic enter the ocean annually, causing severe damage to marine ecosystems and endangering both marine life and human livelihoods.
In Thailand alone, the latest figures are far from optimistic. Data from the Pollution Control Department shows that the country generated 25.7 million tons of solid waste in 2022, a 2.8 percent increase from the previous year. The prevalence of single-use plastic packaging, fueled by food delivery and online shopping, remains a pressing concern.
As the number of inbound foreign visitors steadily rises, soaring from 400,000 in 2021 to 11 million in 2022, the overall volume of trash continues to surge, as reported by the agency.
Thon Thamrongnawasawat, a marine ecologist at Kasetsart University's Faculty of Fisheries, pointed out that while these volunteers tirelessly collect visible trash washed ashore, a significant portion of the marine debris remains submerged and will never be completely collected.
"The only tangible way to solve marine litter is through mandatory waste management, imposing extra charges on those producing low-grade trash while promoting the competitiveness of biodegradable and recycled products," Thon said.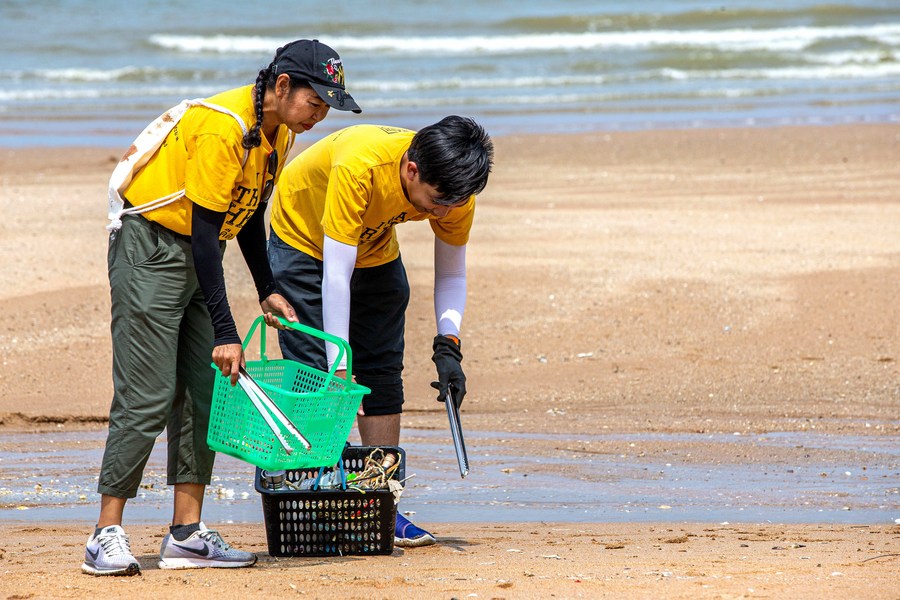 The Thai government has launched an action plan on waste management, aiming to phase out and eventually ban single-use plastic goods and polystyrene food containers. They also seek to reduce plastic usage by transitioning to eco-friendly renewable materials and imposing a complete ban on imported plastic waste by 2025.
The experienced volunteers also acknowledge that a long-term solution requires more than just cleaning efforts. Their primary focus now includes raising public awareness about environmental conservation, especially among the younger generation.
"Many local schools have been reaching out to us, asking if they can join our initiative. Now, I have to organize these events about three times a month because everyone wants to be a part of it," Amara said.
Kronthong Sanyakul, one of the organizers of the Trash Hero Pattaya branch, highlighted their collaborative efforts with local government-related agencies to reduce waste in tourist areas, involving hotels, restaurants, and individuals.
Their next goal is to inspire communities across Pattaya to organize similar events and foster awareness among the youth about the importance of environmental protection, she added.
Amara believes that with increasing engagement from individuals participating in similar endeavors, significant change can be achieved within a decade.