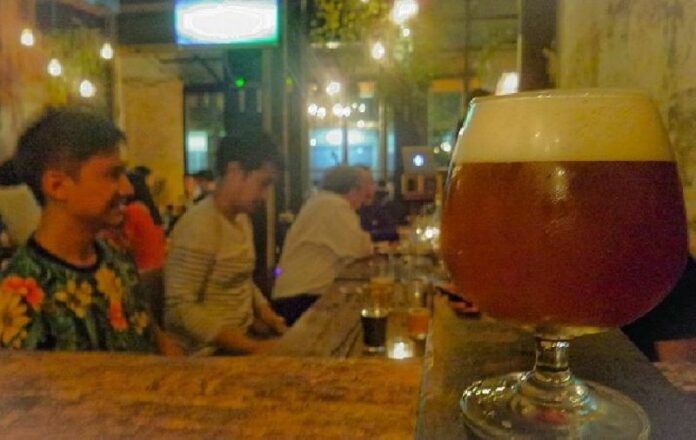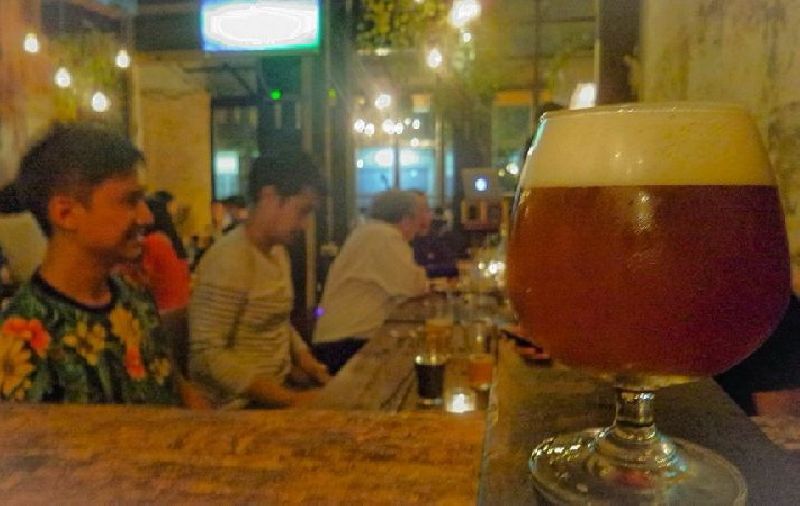 BANGKOK — In the Game of Thrones episode "Kill The Boy," Jon Snow meets Maester Aemon, seeking advice. The wise old man tells him to "kill the boy, and let the man be born."
The watershed moment represents a turning point in the young leader's life. He must make a decision that he knows he'll be hated for, but also knows it's what he must do.
Pieak Pipattanaphon sees a parallel between this "Thrones" storyline and the battle to legalize small scale brewing in Thailand. While he hasn't drawn the ire of his peers for opening Chinatown craft beer bar Let The Boy Die, he may, at some point, face the penalties of operating an illegal brewery and bar. To build up the courage to take the risk to pursue his dream of opening a bar serving Thai-made craft beer, to him, is to let the boy inside him die.
When I meet him at his hip Chinatown bar, he's relaxed. Clad in a flannel shirt with the sleeves rolled up, he peppers his speech with the phrase "man, you know." He's suave. Earlier this year I interviewed him just as the underground brewing scene was garnering mainstream attention. He was unsure of his future plans as he was just starting to grow Golden Coins, his own beer brand.
This time around he – like the Thai homebrew scene – seems to have come of age. It's clear he's at home here in his own space, where Golden Coins beer has found a permanent home as part of the larger operation Let The Boy Die.

Exterior of Let The Boy Die. Photo: Let The Boy Die
Beer Battle
Pieak is one brewer among a group of roughly 50 who see each small victory against the law as part of a larger story about good guys, small beer brewers, pitted against evil guys, big breweries and the government that supports them.
If this is indeed a good vs. evil story, then Let The Boy Die is a major win for the good guys, as it's remained open since the middle of October without any trouble.
The bar has taken Thai homebrew, known for its "growing pains" (read: inconsistent taste), refined it, brought it to Chinatown, and presented it to the public with quiet bravado.
"It's not the police I'm worried about." Pieak says. The bar occupies the space that used to contain his family's restaurant. His mother's fare earned a stellar reputation among the local community. "The police respect my mother and her cooking. They aren't the problem. They even come try my beer!"
Pieak says the real problem is tax inspectors. Personal connections and cold pints can't thwart their efforts. However, taxes will only be a problem for a short while, he thinks. "This coming year my beer should be legal. That's why I opened the bar."
He plans to use the bar as a way to meet the minimum production requirements in order to file for the appropriate brewing licenses. At present, he said, he drains three kegs daily, with weekends sometimes seeing double that. In conjunction with his wholesale distribution of Golden Coins beer, he may very well be on the way to becoming the first legal small-scale brewery in Bangkok proper.
Origin Story
Let The Boy Die started when a man named Avi Yashaya placed an order for Pieak's Golden Coins beer. The two immediately connected and now Avi runs operations, marketing, and creates the menu for Let The Boy Die. Avi also owns a beer distribution company and plans to help Pieak distribute Golden Coins brew to foreign markets in the near future.
The establishment is an overnight success. Perhaps it's a testament to the strength of the Thai-made craft brew market or perhaps it's just something new in Chinatown, an area experiencing a boozing renaissance.
Its style is uncharacteristically subdued, as Pieak, who has an architectural background, explains, "interior style trends come and go. They change every five years. When you design for function, it becomes architecture." The bar utilized a seating formula straight out of Game of Thrones: medieval-looking, long communal tables like you might find in a beer hall. He says the layout helps strangers strike up a convo. He's also made sure the everyone has to go to the taps to order beer, there are no service staff buzzing around taking orders.
Craftsmanship
The beer served isn't exceptionally experimental, and that's a good thing for an establishment just starting out. Pieak says he "wants people to come and just enjoy what they're drinking."
Imbibers can expect pilsners, IPAs, pale ales and brown ales. Three taps are reserved for Golden Coins beers, while three taps rotate with beer from up-and-coming brewers.
It isn't all bubbly in the craft beer world, though. Pieak says he's concerned about the brewing society, "There's a race to see who can be the first legal beer." He worries that quality and integrity could suffer by trying to take things too quickly. In short, it's not a race, it's a mission. Everyone has to band together rather than act independently.
"Thai beer right now is right on the level of Japanese beer when it first started out. We need to grow steadily and focus on getting everything right," he said; Japan has had decades to perfect their beer, and it's now one of the most respected Asian brewing nations.
Pieak thinks with the appropriate support and a community effort Thailand could easily hang with them in terms of transforming Thai-made beer into a world-class brew.
For now, we have Let The Boy Die.
Here's to hoping Let The Boy Die does not meet the same fate as [REDACTED].
Let The Boy Die is located on Luang Road, between Plubplachai and Yukon 2 Roads in Chinatown.