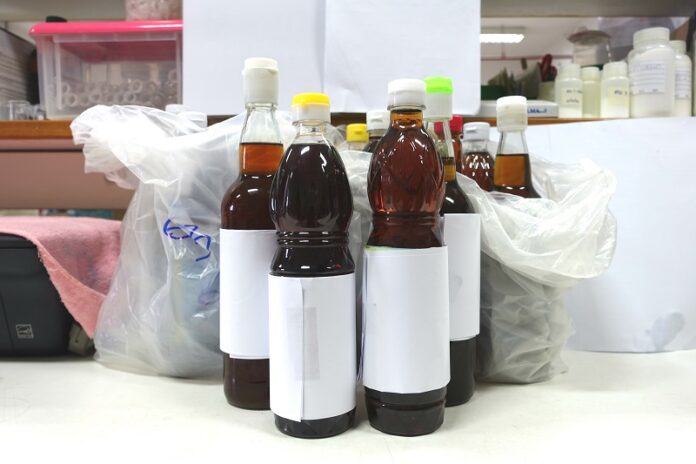 BANGKOK —  Forty brands of fish sauce were declared botulism-free on Monday.
The Medical Science Department announced that 48 brands of nam plaa had no Clostridium botulinum bacteria or other toxins known to cause botulism. Among the 48 were 28 pure fish sauces and 20 adulterated sauces made from either squid, shrimp, razor clam or artificial flavors.
An academic at the Quality and Safety of Food Bureau, who only identified himself as Kai, declined to name which brands were tested. He said the testing was conducted randomly, and it would be "inappropriate" to reveal the names of the products.
"I think you should focus on noticing the FDA labels on the bottles instead," Kai said Tuesday, insisting that all the samples are fish sauces approved by Food and Drug Administration.
The reason behind the examination, according to the Medical Science Department chief Sukhum Kanchanapimai, was to repair the damage done to the reputation of Thai fish sauce after many brands were banned from import into the United States in 2014.
The botulinum toxin is regarded as a potentially fatal agent produced by the Clostridium botulinum bacteria and often found in fish-based products. Those who are affected by the toxin experience nausea, muscle weakness and dyspnea (breathing difficulties).
Many Thai fishery products have been banned from the United States, including Tang Sang Hah company's Tiparos fish sauce after it ignored a warning issued by the U.S. Food and Drug Administration asking it to monitor temperatures of its fish and keep better records.