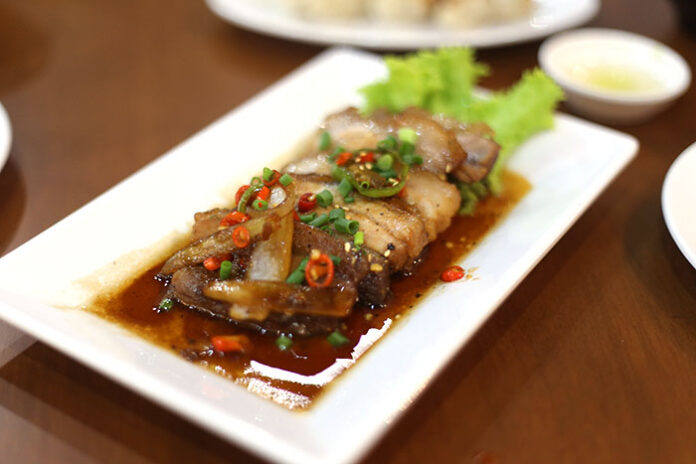 BANGKOK — In late 2015, I wrote about a new restaurant in Ekkamai. It was just like any other new restaurant in Ekkamai except for the fact it was owned and operated by North Korea.
Eating at Pyongyang Okryu wasn't quite like actually eating in North Korea. No, it was even more bizarre because diners from Japan, South Korea, and a slew of Western nations frequented the place, often at the same time.
This strange phenomena shattered the notion that North Korea is reflexively hostile toward the free world. North Korean comrades had built a long table and invited everyone in for a meal. By the clientele, the place came across as more international than many of the restaurants surrounding it, though it was still a relatively hidden gem tucked away in an Ekkamai side soi that took a decent sense of direction to locate.
Read: Table the Politics and Bite Into North Korean Cuisine 'Pyongyang Okryu'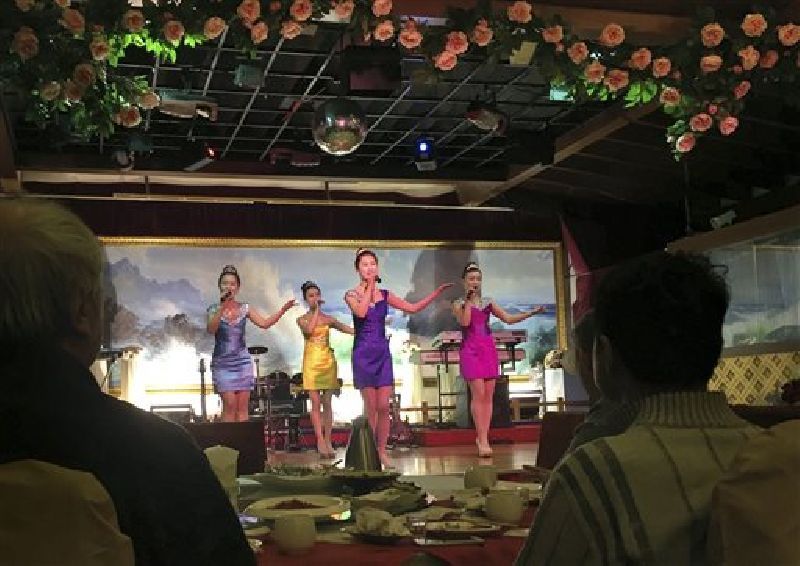 In June, Pyongyang Okryu shut its doors and reopened in the Bangkok big leagues, smack dab in the middle of Sukhumvit Road, with fresh decor and fancy trimmings to match the new location.
It would seem the restaurant rising to a new standard is in line with the more aspirational North Korean order, from the sparkling skyline of Pyonghattan to intercontinental ballistic missiles that as of today can strike the United States.
Outside the restaurant, two friendly female North Korean party members are stationed on each side of the door, but they're trained to crack smiles instead of salutes. It's been widely suggested that women in the service industry sent abroad to work in these restaurants may live under unfavorable conditions. Defections aren't unknown.
Inside, find a sterile dining environment with, every table surface perfectly polished and every marble accent shimmering. There's even a small assortment of North Korean souvenirs such as dolls and ginseng soju behind the front counter for sale. The main draw at Pyongyang Okryu, aside from interacting with North Koreans, is the show they put on every evening. Imaginative renditions of Western songs are sandwiched by traditional guitar performances performed by the same multi-talented women serving the food.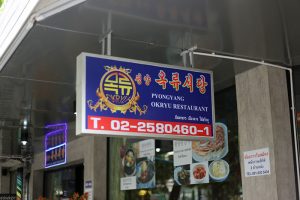 Many come for the novelty and not the food, but perhaps the new location will garner the attention of diners looking for great Korean cuisine as an alternative to the ever-popular southern strain. The cuisine from the north isn't much different, except there's an emphasis on a few dishes that aren't as popular below the DMZ, such as cold noodles. And the fare here has certainly gotten better since the Ekkamai days. On my most recent visit, I found true pork-fection in a plate of sweet and fiery pork belly.
Pyongyang Okyru is next to the Radisson Blu hotel between sois Sukhumvit 25 and 27 in the former home of Washi Sushi Burger. It can be reached at 02-2580460-1.
Related stories:
South Koreans Told to Boycott Overseas North Korean Restaurants
Seoul: 13 North Korean Workers at Foreign Restaurant Defect
Table the Politics and Bite Into North Korean Cuisine 'Pyongyang Okryu'