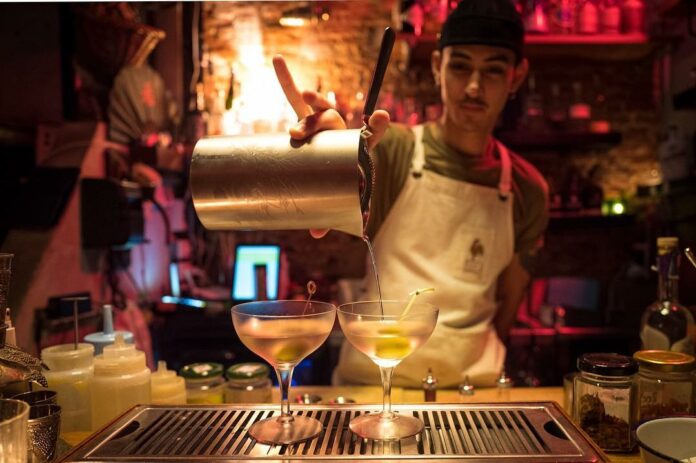 BANGKOK — The air will fill with the scent of juniper this weekend at a two-day festival celebrating classic herbal liquor in the capital's old town.
A small street in Chinatown will host the Bangkok Gin Festival across four bars starting Saturday, featuring varieties of gin tonic cocktails at each venue and rising female bartenders from throughout Asia.
On the first evening, Teens of Thailand will welcome Charmaine Thio from Singapore's 28 Hong Kong Street bar, who will make the "Hendrick's & Tonic" with the classic Scottish gin and slices of cucumber atop a highball glass.
"Star & Tonic" will sell at Ba Hao with Nikki Vera from Hong Kong's Pontiac bar using Star of Bombay gin and orange peel.
Jay Hutch will be at Tep Bar using the small-batch Caorunn gin and garnishing her cocktail with apple slices. Hutch works at the EC Proof bar in Singapore.
Finally, Shelly Tai from the Quinary bar in Hong Kong will use The Botanist, a dry gin which she'll pair with lime to make her cocktail variety at Asia Today.
Head over Sunday afternoon to sample more than 30 types of gin at the Banana Press gallery. Prices will range from 200 baht to 300 baht and people will need to bring their own glass.
Attendees of the Saturday bar hop will be given a booklet in which to collect stamps. Those who gather 16 from all four bars combined will receive a free T-shirt if they (survive and) attend Sunday's event.
The Bangkok Gin Festival starts at 8pm on Saturday and 2pm on Sunday in Chinatown's Soi Nana, which is reachable by foot or taxi from MRT Hua Lamphong.