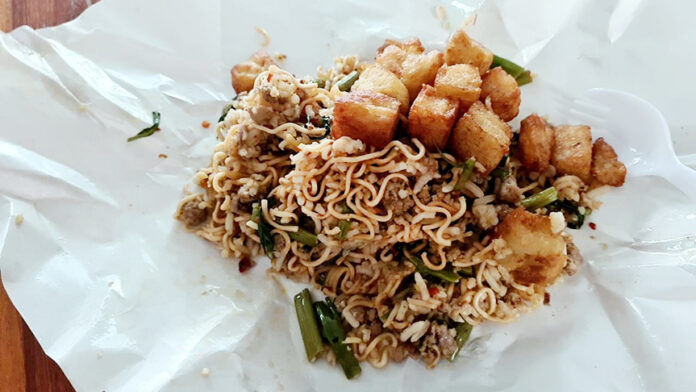 A menu with the most unusual name, 'Dog Food Menu,' has become a viral sensation on the Internet. The original restaurant named Auntie Oi is located in the heart of Nakhon Sawan province, in a commercial building near Nakhon Sawan School.
Ananya Phinthong, or Auntie Oi, 60, the cook and owner of the restaurant, said the "dog food menu" came about unintentionally. This is because her eatery is located near the provincial school, and in the early evening, boarders come in, hungry and wanting to order fried rice. However, it is close to closing time, so the restaurant's ingredients at that time are only rice and a few packets of instant noodles.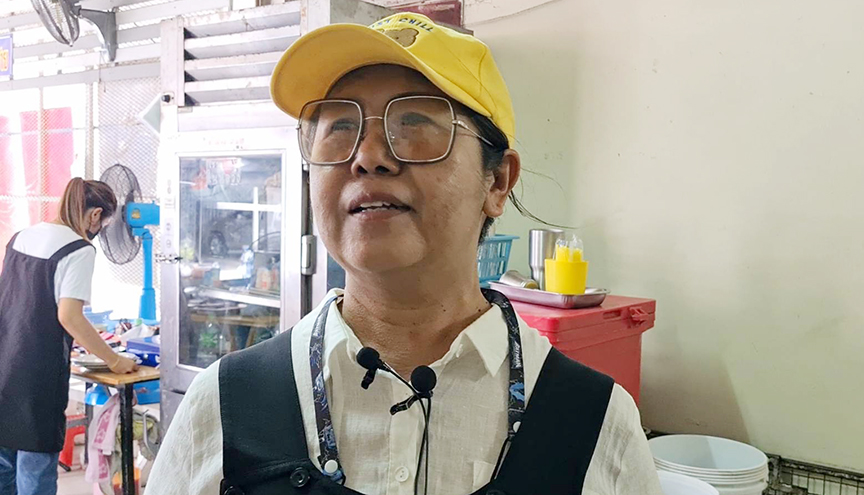 But the children's hunger confirmed that they would eat the rice. Since the children were so hungry, she decided to fry the rice along with the instant noodles so that the children could enjoy the meal.
"When the children first saw it, they joked, 'It looks like dog food.' But as it turned out, the same children came back the next day to order the 'dog food' again. They liked it so much that their friends got curious and ordered it too. From then on, they came back every day to order the same dish. It eventually became a legend – the 'Dog Food'," said Aunt Oi.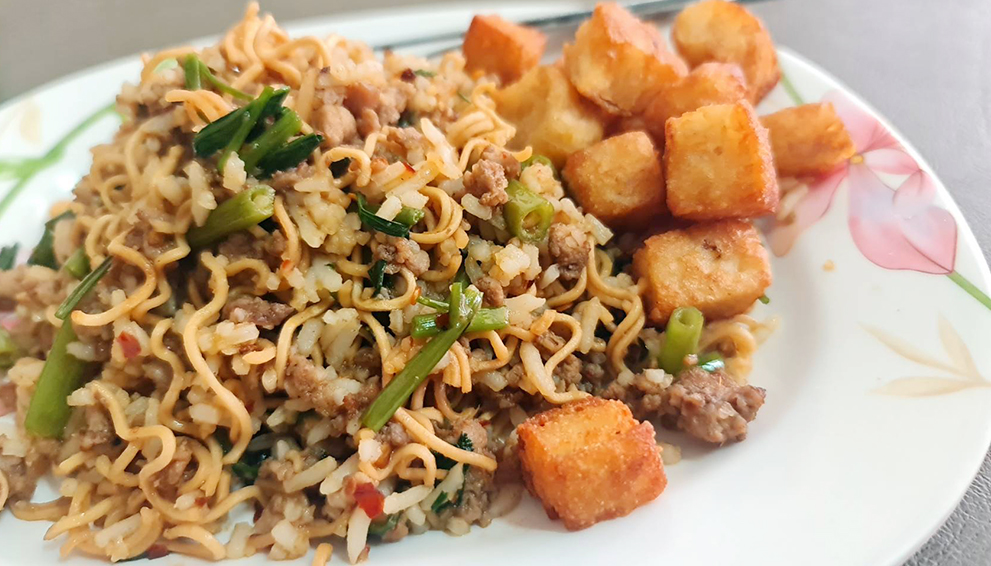 The "dog food" dish looks like fried rice made from leftover ingredients, consisting of boiled instant noodles, spicy chili paste, Chinese morning glory and minced pork. Many people were skeptical at first because it looked like dog food. However, the taste was surprisingly delicious, similar to regular fried instant noodles with eggs.
The special touch comes from the fragrant aroma of roasted chili, which creates a perfect balance of spicy, sour, sweet and salty flavors and has made it a popular dish at the restaurant. Not only do customers come to dine at the restaurant, but they also order a significant number of dishes through the delivery service, hundreds of plates a day. Even celebrities are fond of it.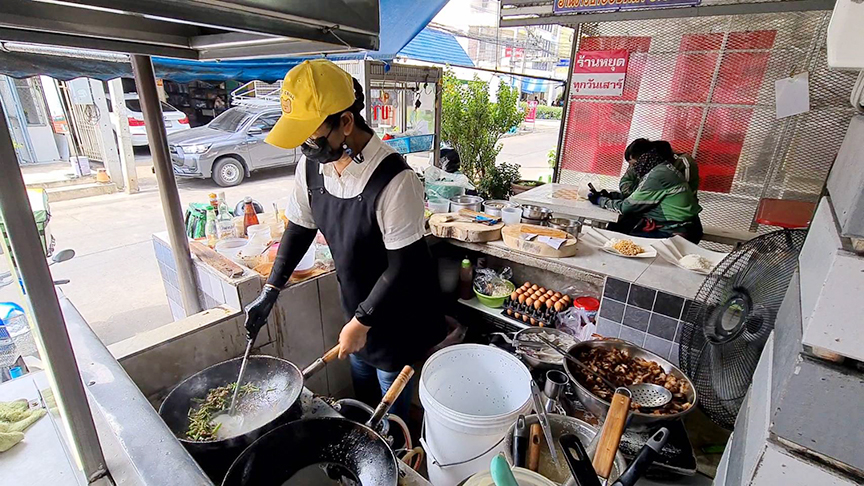 The "dog food" menu costs 35 baht per plate. However, if you want something special, you can opt for the special version with extra ingredients like diced chicken, which costs 40 baht per plate. This extra version is called 'dog food with chicken'.
One of the delivery drivers mentioned that most of the orders at Auntie Oi's restaurant are for the "dog food" dish. This has had a positive impact on the food rider group as they have seen a significant increase in their revenue due to the popularity of this dish.