Think of those house parties when your mates' parents were on vacation. The ones where everyone was drunk, people made out in the bathroom, the music blasted and the neighbors complained. Hedonism to the fullest.
There's a crew in town who has mastered recreating that feeling, but with better music every month at Kontraband. This Saturday night, head to Dark Bar where Kontraband DJs Azek, Delorean and Will will be calling the shots at their regular monthly thing.
Not kidding about the loud part or the neighbors.
Read: Dragon's Guide to 5 Clubs For After-Hours Party People
"For our nights, we always bring extra sound," Azek explains, laughing. "The shop next to Dark Bar always complains about their furniture falling over from the heavy bass."
On this week's Notes From the Underground, we meet the team behind what is one of Bangkok's best-kept secrets.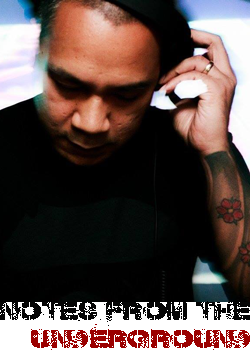 By day, all three work in the creative marketing world and use this expertise to brand the event in a quirky and fun way. Their adverts take a guerrilla marketing approach, poking fun of current topics and even themselves.
"We try to push things as far as we can go without anyone getting annoyed," Delorean says of the posters he makes. "Dark Bar has always been supportive of us, and we consider this as our home."
The monthly event at Dark Bar is heavy on bass music, an umbrella term used to describe hybrid styles of electronic music (techno, house, dubstep, dnb) that came after dubstep's peak in 2009.
As a bass music event, Kontraband sees the three DJs playing an eclectic selection of beats, each member contributing their own unique sound to Kontraband.
It's said that two heads are better than one, but in Kontraband's case, they say three is best.
In the DJ booth, Azek tends to focus more on the minimal side of dnb. While Delorean is a showman and known for fast-paced explosive mixing, his tune selection ranges from Jungle to Rage Against the Machine. Will, the quiet one, gets mad props as the most hardcore track digger of the three, meaning he always electrifies the crowd with fresh beats no one's heard before.
The crew all hail from Europe but have been in Bangkok over 10 years and consider it home.
DJ Azek, aka Frenchman Jeremy Guessoum, is marketing director at digital marketing agency Grey Alchemy. DJ Delorean, aka Thai-British James Gilbody, is part owner of creative services company Invisible Ink. Rounding out the trio is DJ Will, aka Guillaume Popineau, a former French language teacher now a part of Grey Alchemy.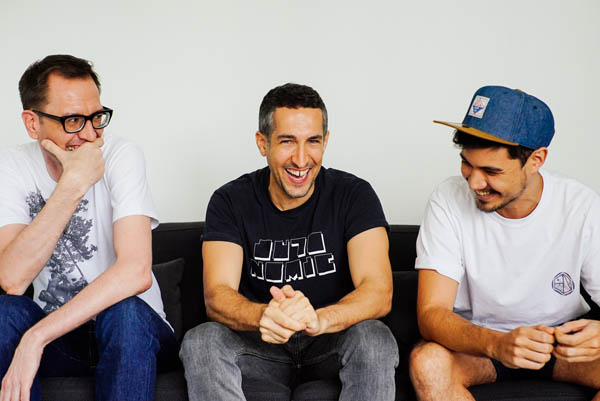 Get ready to get grimy and check out Kontraband when they rock Dark Bar again Saturday. Extra bass will be provided courtesy of them, but be warned Dark Bar is a small venue so prepare to pack it in like a can of sardines, though that's okay because Dark Bar parties tend to be just as fun outside.
The party starts at 9pm and goes to 3am at Dark Bar, located on the second floor of the Ekkamai Shopping Mall on Soi Ekkamai 10. Door is 200 baht, but that comes with a shot of Absolut if there's any left when you get there.
If you see me there on dance floor or outside the club come and holla at me. Until then, Dub be good to you.