Ras (noun)
Someone who wears dreadlocks (may also practice Rastology)
– Jamaican Patois and Slang Dictionary
From Jamaica, the religion and music inspired by it. From Thailand and New Zealand, DJs K9 (Thanyapong Pirintarangkoon) and Be Woken (Ben Wickham) and the Bangkok Reggae Appreciation Society, or BKRAS.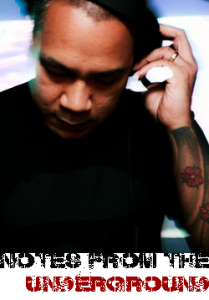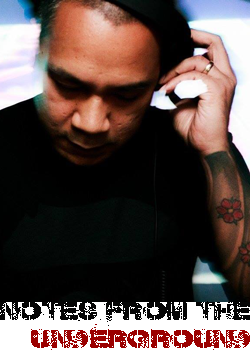 Reggae in Thailand? Though its roots are in 1960s Jamaica, the music has found its way into the hearts of people around the world including Thailand, where a vibrant scene which has spawned homegrown artists, DJs and festivals.
It could be bands like T-Bone and their side project Gapi Dub Kitchen that helped the scene's growth, or perhaps it's as Zudrangma label boss DJ Maft Sai says, reggae's local appeal can be explained by the similar basslines it shares with mor lam.
Bringing some of the best reggae to Bangkok for the past two years has been BKRAS, who've earned street cred for their self-titled monthly events and are throwing down an anniversary party on Saturday.
Though their streetwear look and cropped hair doesn't fit the rasta cliche, have a look inside their record collection and it's a whole different story.
As for their musc, forget about the Bob Marley cover band stuff you heard at the beach bar, because the duo play a more raw, edgier, bass-heavy sound like Dancehall, Dub or digital reggae.
For authenticity to the sound, the crew plays the latest tracks on vinyl. That means deep basslines and skanking beats with an added analog warmth. More so, with vinyl, most tracks tend to be very rare, so punters will be amazed by tunes they've never heard before. Some may say it's one-upmanship, but in reggae culture, it's a style of DJing that is hard to come by.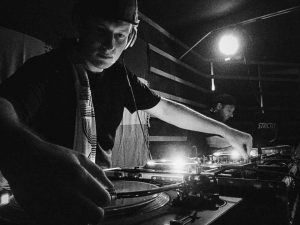 "Vinyl and reggae music go hand-in-hand," K9 says. "When I heard reggae vinyl being played on a big sound system, I knew there was no other sound else like it."
Reggae disciples and curious alike can check out BKRAS' anniversary party Saturday at Studio Lam, which will feature guest DJs and performers from France, Phuket and Japan.
"The gig is a two-year anniversary to celebrate and to thank the people from around the world that have helped us build a sound: venue owners, local and travelling selectas and MCs," Be Woken explains. "And most importantly, the community of people that have supported us along the way."

It's all going at Studio Lam where the crew will host Dubwise from Phuket, U-Key and Minami from Japan, and French reggae vocalist  S'kaya. S'kaya will MC and perform tracks from his latest album, "Paris Ghetto Zoo."
Door is 200 baht and the music is scheduled to start at 9pm and go till about 2am.
Come for the music, the DJs, records and bass bins all set to go. There's even a food truck by Caribbean Cuisine for a taste of the land where this music comes from. Be sure to buy me some jerk chicken or roti if you see me there.
Until then, Dub be good to you.
Here's some more local reggae to check out:
TOP: DJ K9 of the Reggae Appreciation Society. Photo: Mew / Courtesy