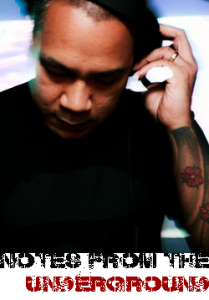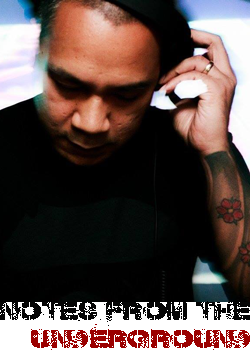 Playing Drum 'n Bass music in Bangkok in the '90s, I felt like a leper.
Early in that decade, and even in today's clubland, genres like techno and house dominate. In contrast, the sound of frantic breakbeats and dark heavy bass of Jungle or what was to be later called Drum 'n Bass, or dnb, was never appealing to mainstream ravers.
No one wanted anything to do with the music, but to me dnb was something different. Loud and heavy, it was punk music for Generation Rave. Most importantly, it didn't compromise.
The UK was where the movement was huge in the '90s and into the new millennium, and while it had small followings in many parts of the world, we were especially fervent here in Southeast Asia.
Folks like me were drawn from hardcore punk by dnb's aggressive sound.
Here's how Singaporean dnb veteran DJ Zul put it:
"I think hardcore kids are naturally drawn to extreme sounds and great vibes. Dnb certainly had that mix of aggression and funk that is odd, yet very appealing. Plus, the scene also always attracted good people. Maybe that's why so many got hooked!"
Singapore had one of the first real scenes, and it was there that one artist hooked up fans and DJs from across Asia into a community before walking away from it all.
On this week's Notes From the Underground, an introduction to DJ Vortex, aka Andy Leong, a prodigal son of Southeast Asia's dnb scene who will return after eight years for an event I'm hosting next week in Bangkok. Before I shamelessly plug that, let me build my case.
Vortex's smooth mixing and top-notch track selection made him second to none.
If you were here a decade ago, you might have experienced our "camouflage" party at the now-defunct Club Astra that definitely went down in Thai dnb history. Hosted by Bangkok's dnb queen DJ Pichy, Vortex was there flexing his mixing skills to the fullest, playing banger after banger that left the crowd in frenzy. I still remember guarding the DJ booth from this drunk guy who kept trying to sneak in.
Not to sound cliche, but memories of that night remain fresh. Them days were wild times. There are plenty more stories I could tell, but some may not be appropriate Khaosod English stuff, ya know?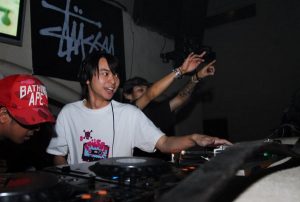 But Vortex. Along the way, he won abject props for Exit Musik, a website and forum at the turn of the millennium that earned legendary status by linking dnb aficionados all around Asia and beyond.
"Together with Darren Dubwise, we also went on to promote parties and morph the forum into a content portal for the region's Drum 'n Bass community," he said. "I think the best thing that came out of it was all the friendships that were made during its time."
The website reigned supreme for eight years but went down when Vortex relocated to the UK in 2008. It was there that he and long time homie and Singaporean legend Kiat set up their label Qilin.
"After I left Singapore, it was much harder to maintain the site … so it really was just a business decision to move on," he said, adding that after a hiatus Qilin was back in business.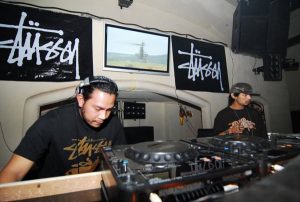 Now for the shameless self-promotion. Vortex will rock Bangkok city again at at Dubway Sessions x Quay records on Sept. 23. The night will go down at Studio Lam with Vortex and a lineup that includes yours truly, Pichy, King Kong and MC Sinnamon.
Vortex says not to expect a rehash of the past.
"I would say my taste in dnb has certainly changed a lot since I've been in London. The scene there is very wide and varied, with many sub-genres having [their] own following, it allows one to really focus on any sound that you may like. So yes, my selection in terms of DJing has definitely changed."
Quay Records X Dubway Sessions is Friday, Sept. 23. Door is 200 baht. Studio Lam opens at 6pm, the party starts at 9pm, and it's all finished at 2am.
Come holla at me, especially if you were at the Camouflage party 10 years ago because I guess we have a lot of catching up to do.
Until then, Dub be good to you.
TOP: Andy Leong, aka DJ Vortex, performs Aug. 29 at Canvas Club in Singapore. Photo: Ungku
Correction: An earlier version of this story misidentified the venue, date and misattributed credit for an image. The recent photo from Vortex's tour was at Canvas Club in Singapore on Aug. 29.