In this week's Notes From the Underground, we get to know Singaporean DJ and promoter Kim Khan Zaki, or Zig Zach, a guy who along with his Thai business partner DJ Sunju Hargun is bringing Singapore's dope af "warehouse" event Escape 56 to Bangkok.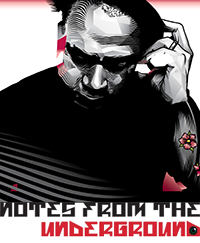 On Saturday the two will let Bangkok party-goers know what all the hype's about at Viva Market Ekkamai. Supplying the beats will be Berlin techno pioneer Roman Flugel.
Singapore's strict laws don't make the country a place to find squat parties, illegal raves or anything of the sort. This being conservative Asia, the only way to do anything similar to that is to get support from sponsors.
But most importantly, it's getting the thumbs-up from the authorities. In other words, going corporate may take the fun out of things, but as they say, "if you can't beat 'em join 'em."
Started in 2016, Escape 56 has earned props for taking the clubbing experience to various locales throughout the city and has hosted techno royalty such as Ame and Red Axes.
The event's brainchild Zach was schooled by spending many late nights grooving to DJs such as Jeff Mills and Jazzy Jeff at Singapore's famed nightspot Zouk in the early 2000s.
Taking in all this music would inspire him to buy turntables and learn to mix beats. Zach would try his hand and go on to organize house parties, later becoming a regular in Singapore's club and festival circuit.
"I guess I can tell my parents that all those years of partying were put to good use and are finally paying off," Zach said.
I asked Zach a few more questions about his life now. Here's what he had to say.
Mongkorn Timkul: Is difficult finding locations for your events and also to get the okay from authorities?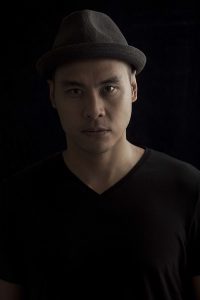 Zach: Yeah it is difficult to find locations and also sometimes getting the approval. I spend a lot of time searching for cool sites. Singapore is a small place so venues are limited and also sometimes the authorities can be tough to convince. Singapore isn't exactly the most easy going country in the world.
MT: So you are expanding to Bangkok, do you have this event lined up as a one off or do you plan on doing more in the future?
Z: We will definitely want to do more parties in the future. Me and Sunju Hargun, who is my business partner and a very good friend have other dates and acts lined up for 2018. We should be locking things down soon once we finish November's event.
MT: In your opinion what do you think will set "Escape 56" apart from any other events in Bangkok?
Z: The difference will be in the quality of the music. We want to bring forward-thinking guest DJs and producers into the Bangkok scene. I feel like a lot of the times the acts I book for Singapore don't get to play in Bangkok, and it's a real pity. There are a lot of music lovers and very talented DJs / producers in Thailand, but they also need to be able to check out all these acts to get inspired and to be able to be motivated to want to move forward.
MT: How do you find the crowd in Bangkok different from Singapore? Do you feel a different vibe here?
Z: I love Bangkok, this is like second home for me. Thai people are definitely a lot more fun. People know how to party and let loose here. Singapore can be stiff at times with all the strict rules and laws. I'm really looking forward to doing more things in Bangkok.
Escape 56 BKK Feat. Roman Flügel (Dial/DE) runs from 6pm through 1am on Saturday at Viva Market Ekamai. Tickets are 800 baht and can be purchased online.