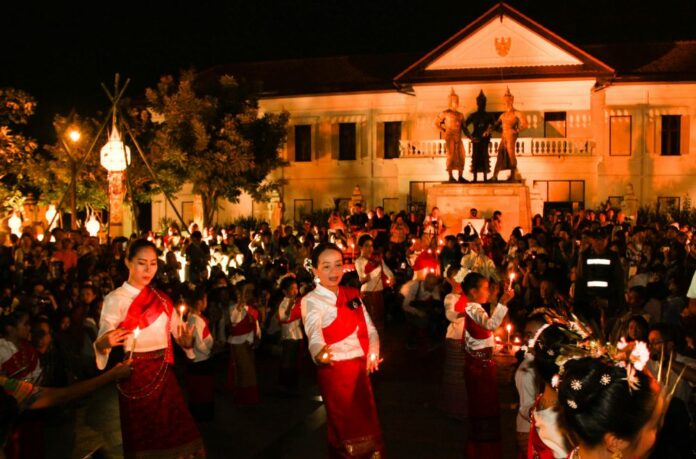 CHIANG MAI — More massive lanterns will be freed into the northern Thai sky tonight as the famous lantern festival continues today.
The annual Yi Peng Festival started Thursday and runs through Saturday at several venues in Chiang Mai city, including the municipal offices on Wang Sing Kham Road, the Three Kings Monument, Lanna Folklife Museum, Nawarat Bridge and Ping River.
More than 50,000 lanterns were launched into the sky Thursday night.
Throughout the three-day annual festival, tourists are allowed to release both fire and smoke lanterns at Nawarat Bridge between 7pm and 1am. The event also features live dance performances, as well as Mr. Yi Peng and Miss Yi Peng contests.
Yi Peng is celebrated on the full moon in November, concurrently with the Loy Krathong Festival.
Civil aviation authorities canceled 78 flights to Chiang Mai International Airport on Friday and Saturday due to the lantern release.