Top: De Commune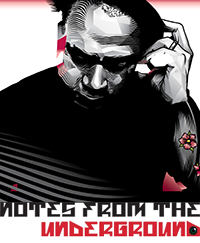 It's time to say goodbye to 2017 and welcome the new year. Bangkok's club scene had its ups and downs, but for this one special night the whole city comes alive in good vibes to celebrate. Expect parties to go off in every neighborhood, and for those out for some club-hopping, there's something for everyone, from hip-hop and Afro House to straight-up EDM.
Also, if you prefer after-hours grooving, this is one of the few times of the year that kind of thing is tolerated by the boys in brown. Wherever you choose to go, have fun and be safe. Here are some of my top picks for New Year's Eve.

Start the evening getting jiggy with Thai hip-hop icon Khan at W Hotel's ultra-chic Woobar. One of the pioneers of Thai hip-hop and producing music for supergroup Thaitanium, Khan is also a regular DJ on the club and festival circuit. This year he's joined by Goja Galleries' Toru and DJ Jedie from Tha Beatlounge and Redbull 3style Thailand champion DJ Whatdafrog. Expect to hear a full spectrum of hip-hop, R&B, reggae and mash-ups.
Entry is free. Free-flow packages are available from 9pm to 2am from 3000 baht to 12,000 baht.

Now if you're looking to go huuuuuuge on NYE then start with this. TBC Bangkok Countdown 2018 is being billed as the city's biggest countdown music festival. Besides A-list DJs such as Afrojack, Knife Party and Wiwek doing their fist-pumping and crowd-hyping antics, the two-day festival also features state of the art  sound system and light shows. Get tickets online.
Space Time: The Jungle at White Line

In the past two years, White Line has earned its place as one of the top venues for late night clubbing in Bangkok. This New Year's Eve, the venue plans to go all out for its fans and are ready to treat guests to three floors of booty-shaking beats. Celebrations kick off with local heroes Chote, Tek Harrington and Gramaphone Children supplying house, boogie and disco. But it ain't just DJs because performing live are the Lowdowns and Zoe Winter. The evening's special guest will be DJ Nayla from the UK. Signed to Banoffee Pies Records, Nayla leans toward hip-hop and funk beats, but for New Year's Eve he says he's gonna keep the vibe eclectic and will drop everything from Afro beat to jungle.  Tickets are 600 and include one drink. Doors open at 9pm.
De Commune – New Year's Eve Party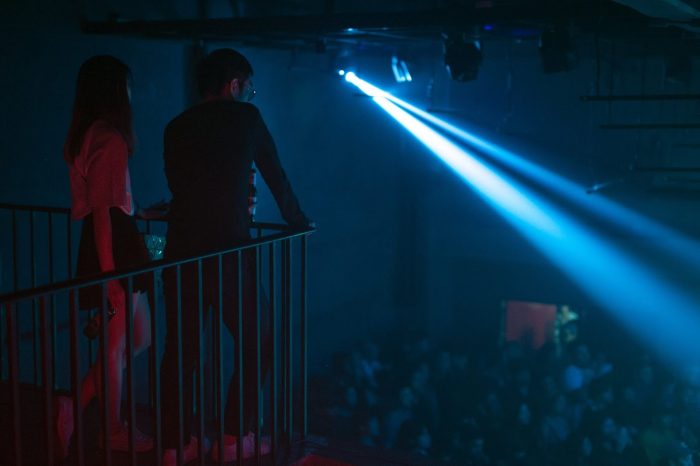 Just when you thought Thonglor was only for hi-so hipsters, Bangkok has been blessed this year with the opening of De Commune. It was planned as a community space to give artists, designers, musicians and party promoters a place to showcase their work. Don't expect anything fancy here because – other than a fantastic sound system – the club keeps the interior to a bare minimum. This New Year's get ready for serious house and techno as DJs Munta Morton, Kova O' Sarin and the gang keep the party rockin' into the wee hours of the morning.
Tickets are 300 baht at the door, which opens at 9pm.
Disco Robot's Nu-Yeah! Jam Down at 12×12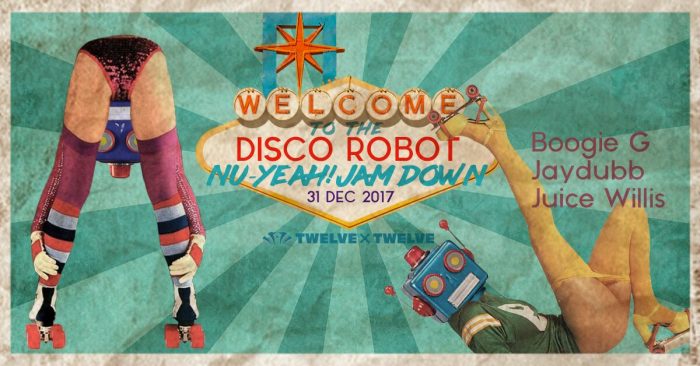 If you're looking for something a bit more low-key, head on down to 12×12. A small bar located in the backstreets of Thonglor, this place has been the hangout spot for young trendy expats in the know. On Dec. 31, Jay Dubb and co. will supply a disco and house soundtrack for a night of immature hedonism and reckless abandon.
Doors open at 10pm. Entry is free before midnight – 350 baht after.