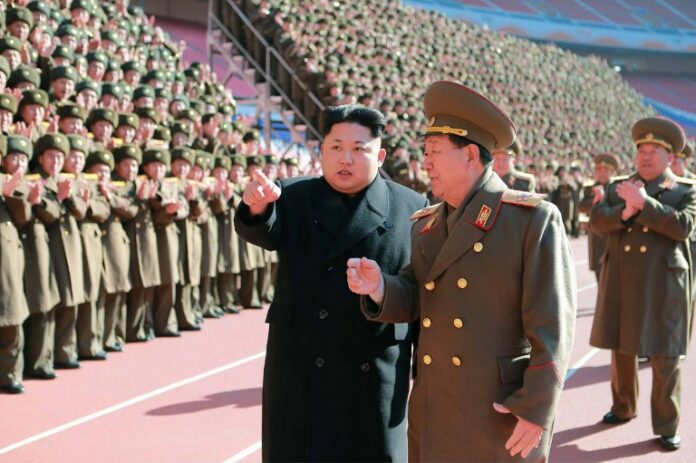 BANGKOK — The U.S. special envoy for North Korea on Friday expressed hope that Pyongyang would accept Secretary of State Rex Tillerson's diplomatic offer of unconditional talks, although the overture has already been contradicted by the White House.
Joseph Yun told reporters in Bangkok that the talks could take place without preconditions and would serve Washington's dual approach of pressure and engagement on Pyongyang over its nuclear program.
Yun acknowledged it's unclear whether North Korea would be willing to talk following a period of accelerated nuclear activity, saying "it's very hard to discern what their intent is without having real dialogue."
"I think what Secretary Tillerson spoke to was we want to have a dialogue with them. We are open to dialogue and we hope they will agree to have a dialogue," said Yun at the end of a two-nation tour that also included a stop in Tokyo.
"Let's see how they respond … I am very hopeful that diplomacy has a long way to go before any next steps are considered."
In a speech in Washington on Tuesday, Tillerson said the United States will be willing to start diplomatic talks with North Korea without preconditions. This led to questions on whether the Trump administration was exploring a new policy on North Korea after previously stating it wouldn't negotiate with North Korean officials unless they were willing to discuss curbing their nuclear weapons and missiles program.
However, the White House was quick to contradict Tillerson's offer. A National Security Council spokesperson said Wednesay that North Korea must not only first refrain from provocations but take "sincere and meaningful actions toward denuclearization." The spokesperson, who was not authorized to be quoted by name and requested anonymity, said that given North Korea's most recent missile test, now was not the time for talks.