BANGKOK — Black headphones with fluorescent blue, red and green lights change colors and music genres with the press of a button – and the crowd goes wild.
Revelers danced to three genres of music emitting from wireless headphones Sunday at Nylon Silent Disco in Thonglor's Beam nightclub, one of a few such events to date in Bangkok.
The red station played mainstream top 50 hits and K-pop, such as "Shape of You" by Ed Sheeran, DJ Snake and Lil John's "Turn Down for What" and "Fantastic Baby" by Big Bang.
Emotional rockers tuned into the blue stream to yell along to Big Ass' "Len Khong Soong," Guns N'Roses' "Sweet Child O' Mine" and Nirvana anthem "Smells Like Teen Spirit."
Meanwhile, electro and techno junkies headbanged to dope beats from the green channel.
Bartenders looked on amused as thrashers yelled in a room playing no music filled with whooping and shuffling feet.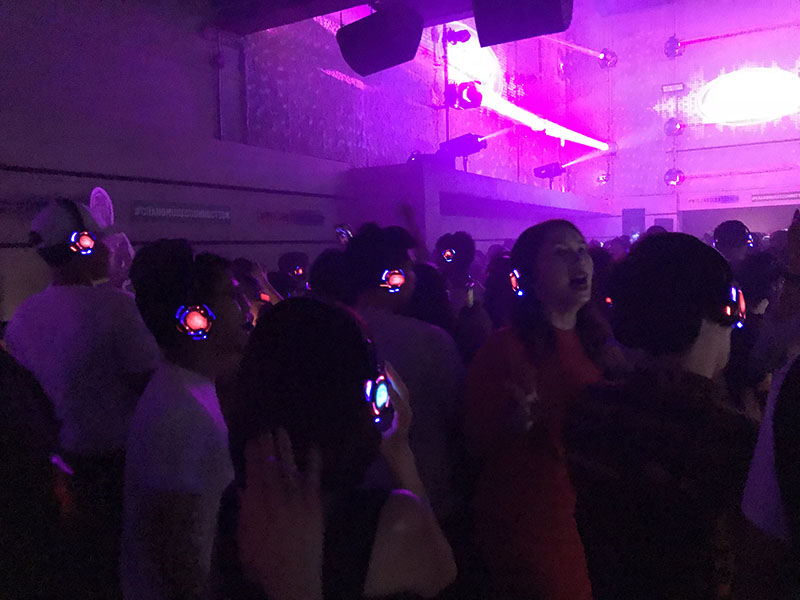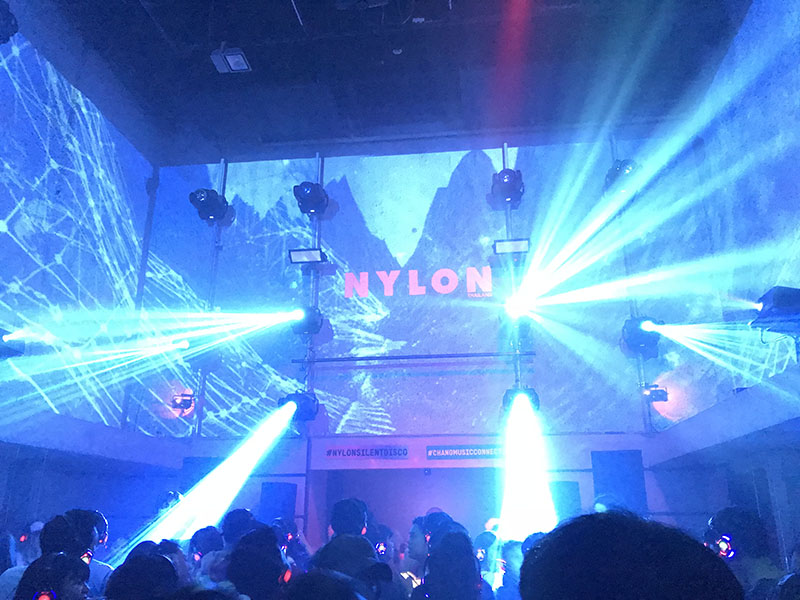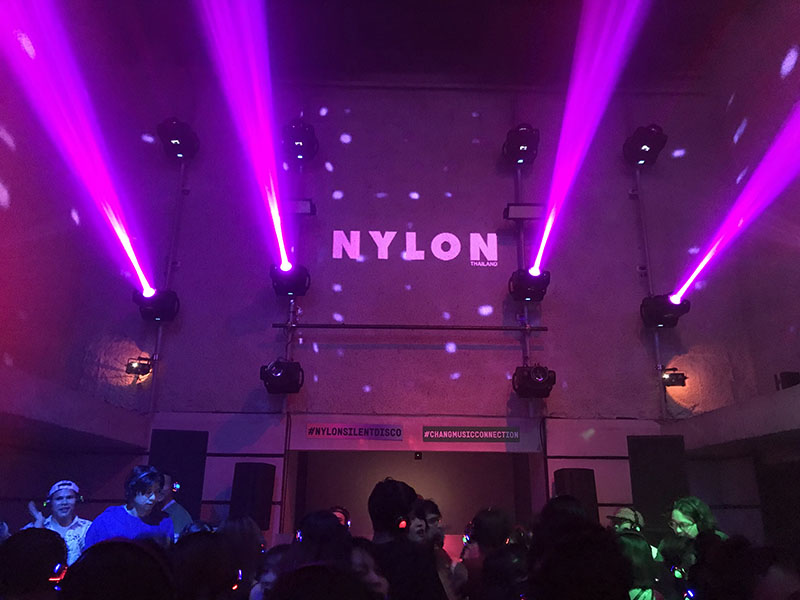 Related stories: