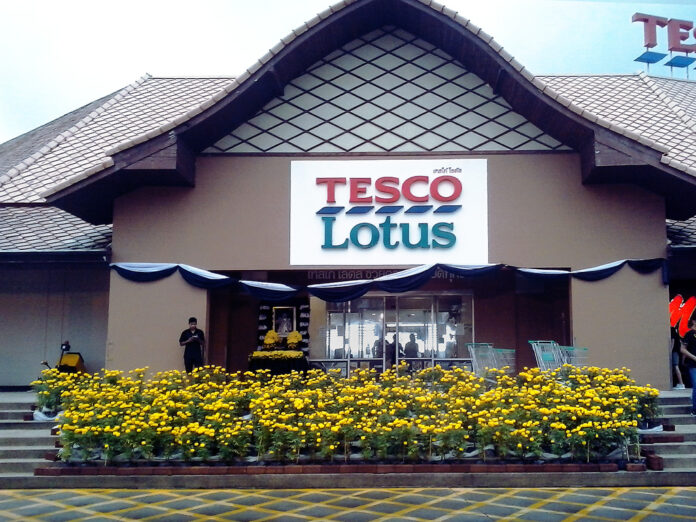 BANGKOK — Only three of seven major supermarket operators were given scores on transparency and accountability in the first ever assessment made in Thailand by a rights organization and its partners.
Oxfam Thailand released a 38-page report and supermarket policy scorecard for the first time Wednesday, covering seven major retailers and chains in the country.
Makro, CP Fresh Mart and Tesco Lotus were respectively given 3, 1 and 1 points of a possible 10; while Big C, Foodland, Gourmet Market and Villa Market did not receive scores due to lack of data. The report, which looked at the treatment of workers, salaries and corporate social responsibility initiatives among others, took seven months to complete with the cooperation of the seven supermarket operators.
"In general, Thai supermarkets still have a low record of disclosing information to the public related to the origin of their food, human rights policies, labor and how they work with trade partners," the report read, adding that supermarket goods needed to be traceable and that labor practices had to be made public.
The report said CP Fresh Mart had the good practice of introducing QR codes for its chicken meat, through which consumers could scan and access information including the standards of chicken farms and their environmental footprint.
Retailer Makro – also owned by CP Group – publicizes its policy of ensuring its trading partners' workers are not exploited or discriminated against among others, the report said.
It added that the support for small scale producers is an area where some Thai supermarkets are on the right track.
The report said sourcing practices and fair deals are important. It said Tesco Lotus supported and bought all vegetables grown by rice farmers in the Thungkula rice field in Roi Et province to be sold at its supermarket across the northeastern region. The report added that this enabled farmers to earn an average of 5,000 baht extra per rice-crop cycle.
Oxfam stated that Tesco Lotus directly bought 200,000 tons of various local fruit from farmers in 2017 and educated them to reduce the use of chemicals in farming in collaboration with the agriculture ministry.
The promotion of women's rights and equality gained the lowest score. Only Tesco Lotus was given a point, while the rest failed to register a score.
The report defended the lack of scores by stating that it doesn't mean these supermarkets overlook women's rights and gender equality, but that issues had to be brought up, made public and applied to their trading partners in the supply chain.
It also suggested that attempts should be made to buy produce from women farmer groups.
The report said there was room for the seven major supermarket operators to introduce corporate social responsibility programs.
This, it added, includes the introduction of fair trade, wages and ensuring appropriate working hours for workers throughout its chain of supply such as migrant workers. It also said they needed to introduce and make human rights impact assessments available to the public.