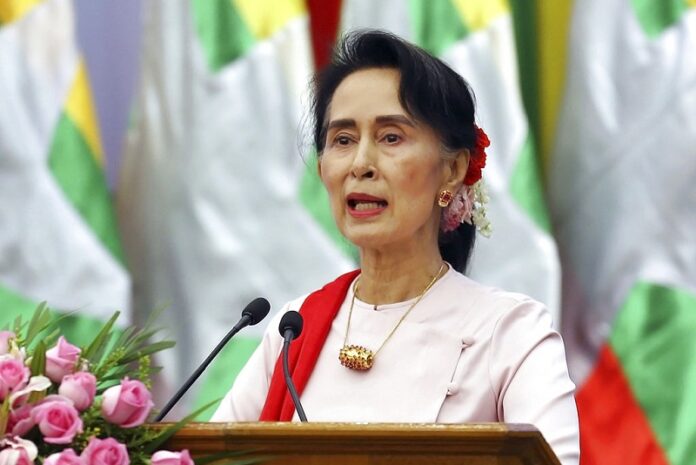 NAYPYITAW — Myanmar's government on Friday rejected an International Criminal Court ruling that it has jurisdiction to investigate allegations that Myanmar security forces violated international law by driving hundreds of thousands of Rohingya Muslims from their homes.
The office of Myanmar President Win Myint said Thursday's decision by The Hague-based court was "the result of faulty procedure and is of dubious legal merit."
It reiterated the government's previously stated position that it has no obligation to respect the court's ruling because it is not a party to the treaty that established the institution. It also listed points of law and evidentiary arguments in rejecting approval for the court to make a preliminary investigation.
A special U.N. commission on Monday recommended prosecuting senior Myanmar military officers for suspected genocide.
Because Myanmar is not a member of the international court, some legal experts had contended the court did not have jurisdiction.
But the argument that prevailed, made by court Prosecutor Fatou Bensouda, was that while the Rohingya were forced from their homes in Myanmar, part of the crime involved them being driven across the border into neighboring Bangladesh, which is a member of the court.
Myanmar's statement Friday said the court's decision "was the result of manifest bad faith, procedural irregularities and general lack of transparency."
It challenged the factual basis of the ruling, contending that "The allegations of deportation cannot be further from the truth."
"Myanmar reiterates that it has not deported any individuals in the areas of concern and in fact has worked hard in collaboration with Bangladesh to repatriate those displaced from their homes."
Some 700,000 Rohingya crossed into Bangladesh after a brutal counterinsurgency campaign by Myanmar security forces. The report issued Monday by the three-member "fact-finding mission" working under a mandate from the U.N.-backed Human Rights Council alleged widespread rights violations, including rape, murder, torture and the burning of Rohingya homes and villages.
Myanmar denies any organized abuses and says the army's operations were a response to attacks last August by an underground Rohingya insurgent group on Myanmar security personnel in Rakhine state.
Earlier this year, Myanmar signed agreements with Bangladesh and U.N. agencies concerning the repatriation of the Rohingya, but it has been dragging its feet in allowing access to U.N. representatives to ensure their safe return.
The Muslim Rohingya have long been treated as outsiders in Buddhist-majority Myanmar, even though their families have lived in the country for generations. Nearly all have been denied citizenship since 1982, effectively rendering them stateless, and they are also denied freedom of movement and other basic rights.
Earlier Friday, the top government spokesman addressed another issue that has drawn international criticism of Myanmar, the sentencing of two Reuters journalists to seven years in prison on charges of illegal possession of official documents.
Zaw Htay said at a news conference in the capital, Naypyitaw, that the court's ruling Monday against Wa Lone and Kyaw Soe Oo was the prerogative of the judicial branch, and the government could not interfere.
The verdict and sentence caused international outrage. The prosecutors' case was widely seen as based on fabricated evidence, and a key police witness undercut the case when he testified in a pre-trial hearing that the reporters had been set up. The reporters had been gathering evidence of a massacre by security forces of 10 Rohingya in a village in Rakhine state at the time of their arrest.
He also acknowledged that Myanmar had yet to develop adequate media freedoms, saying the country's transition to full democracy has yet to be completed. The country was under military and military-backed rule for more than five decades until the National League for Democracy, led by Nobel Peace Prize laureate Aung San Suu Kyi, took power in 2016.
Suu Kyi has been criticized for failing to ensure fair treatment of the Rohingya and falling short in implementing democratic reforms.
Story: Min Kyi Thein