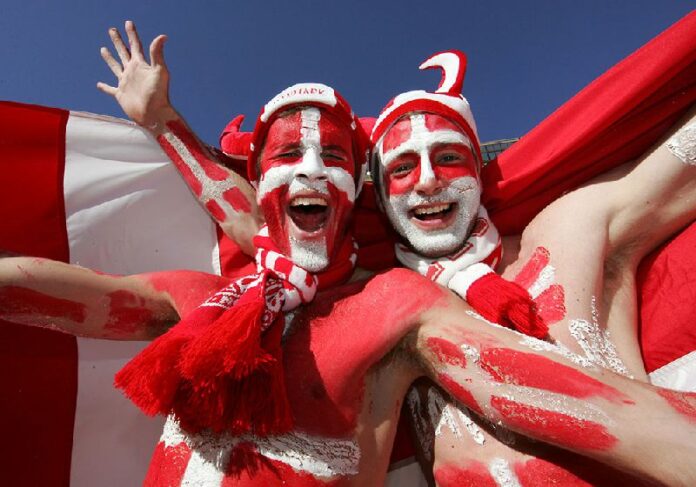 BANGKOK — Nordic countries are happy places partly because of their welfare systems and high levels of personal freedom, according to the CEO of the Happiness Research Institute in Denmark.
In the 2016 World Happiness Report published by the United Nations, Denmark ranked first, Iceland third, Norway fourth, Finland fifth and Sweden the 10th happiest.
Thailand is ranked 33rd in the same report, second to only Singapore in Southeast Asia, while the bottom includes Rwanda at 152, Syria at 156 and finally Burundi in the list of 157 countries.
"The Nordic welfare model is very good at reducing extreme unhappiness. We try to give quite generous unemployment benefits. We try to reduce extreme unhappiness and reduce inequalities," said Wiking, who was in Bangkok on May 31 to discuss the Nordic Model of Society at the Danish Embassy.
While income tax is high at around 50 percent in some Nordic countries; which includes Finland, Iceland, Norway and Sweden; it also means there are more public services for everyone and people face less stress if unemployed.

Kirsti Westphalen, the Finnish Ambassador to Thailand, said that due to high taxes there's a safety net in times of life crisis, thus happiness is "knowledge that everybody I know has a [social] safety net."
For Mikael H. Winther, the Danish Ambassador to Thailand, high taxes are converted into public goods that are free for all to use.
In Nordic countries like Finland, which is a welfare state, university education is free and its primary school education has an excellent reputation.
"We believe education creates wellbeings, builds democracy and reduces inequalities between regions and social groups," said Westphalen. "Critical thinking, tolerance and being able to justify your opinions are skills that are needed throughout our lives. Finnish educational system focuses more and more on skills that are required in the real world."
Teachers at some Thai schools run by the Bangkok Metropolitan Administration are receiving training from their Finnish counterparts through a co-operation scheme. Kongkiti Phusavat, an expert in the Finnish education system and an advisor on education to the BMA said the Finnish educational system places a lot of attention on quality teachers and creating an active learning process.


Happiness expert Meik Wiking speaks May 31 at the Danish Embassy in Bangkok.
"In Thailand, students only listen because we think learning is listening alone. Students' happiness is also key," Kongkiti said. "Thai school children spend 1,400 hours a year in the classroom while their Finnish counterparts spend only 800 hours."
There's also an emphasis on proper classroom lighting, color and noise control to ensure a happy and productive learning environment. In the Finnish educational system, stressed Kongkiti, who was a guest lecturer at Vaasa and Oulu universities in Finland, "no one is left behind".
Another key aspect for a high happiness index in Nordic society is the level of personal freedom, said Wiking. This includes freedom of expression. Other key factors cited by Wiking are trust among strangers in society, democracy and good governance, an active civil society and work-life balance.
Wiking said more and more countries are becoming interested in the happiness index. He cited countries like the United Arab Emirates which recently appointed a Minister of Happiness while The Organisation for Economic Co-operation and Development now has 11 life satisfaction indicators.
Asked if he's worried that some dictatorships are abusing the notion of happiness to justify their rule, adding that the Thai military regime talks about returning happiness to the people, Wiking said such possibilities are real but made no comment about Thailand.
"Do I worry that regimes can abuse it? Yes. Venezuela has a Minister of Happiness. I don't think they do well. You can't use happiness measures to justify making life hard for minorities."
Related stories:
Junta Embarks On 'Happiness' Project
Army 'Returns Happiness' to Thais With Free Music, Photo Ops