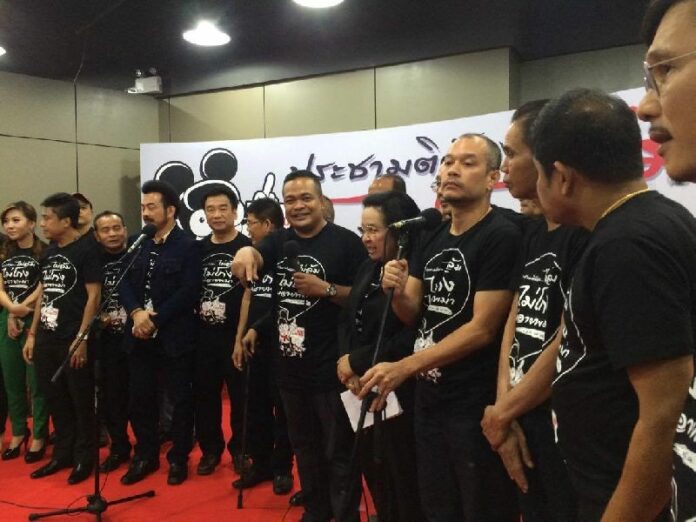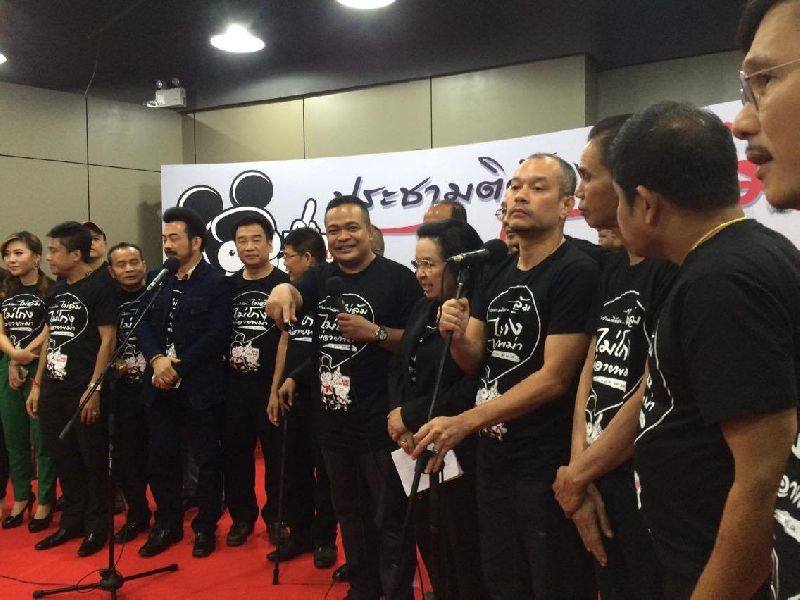 By Pravit Rojanaphruk
Senior Staff Writer
BANGKOK — A veteran election observer and Redshirt leader were disappointed yesterday by the Election Commission's insistence that no Thais could be granted election observer accreditation because the recent referendum law did not expressly permit it.
Although Commissioner Somchai Srisuthiyakorn said this omission prohibited any domestic group from monitoring the polls, such as a Redshirt effort announced Sunday in Bangkok, he said people can do so outside polling booths as ordinary citizens.
"I am most disappointed. We still want to talk with the Election Commission again," said Pongsak Chanon, an advisor to We Watch Thailand, a local election observation network which planned to field 200 observers throughout the kingdom for the Aug. 7 charter referendum.
Pongsak added that the fact that the Referendum Law doesn't mention referendum observers should not stop the commission from accrediting observers, as the law doesn't forbid the commission from doing so.
The referendum law was passed in late April to criminalize campaigning for or against the proposed constitution written by junta appointees.
Pongsak said his group will have more difficulties without observer-status accreditation. This comes at a time when there's growing speculation the junta may scrap the plebiscite for fear of the their charter draft being overwhelmingly rejected in the vote. What's more, Pongsak said rumors are spreading that there may be attempts to rig the referendum results.
"We may be asked 'Who are you? What right do you have to investigate?" said Pongsak, referring to their lack of accreditation. He confirmed that the group will go ahead with their task, "Whether we receive accreditation or not, we will proceed."
Prime Minister Prayuth Chan-ocha said Redshirts should be careful not to violate the referendum law and asked them to keep clear of voting booths.
Somchai said foreign or international observers are welcome; however, they will most likely be accredited by the Election Commission to maintain the reciprocal norm when Thai election observers are fielded abroad. Somchai also warned informal observers not to try to influence the vote, one way or the other.
Redshirt leader Weng Tojirakarn said there's not much they can do but warned of the consequences of veering away from international standards on what constitutes a free and fair referendum.
Weng took a snipe against Somchai – once a prominent election observer himself – saying it's a shock coming from a man who made his name observing elections.
"We want to see a fair referendum," Weng said.
The Redshirt movement, the umbrella organization of which is called the United Front of Democracy Against Dictatorship, opened a fraud-monitoring center for the referendum on Sunday, saying it would mobilize about 100,000 people to watch out for possible fraud come referendum day.
"This is standard for civilized countries around the world," Weng said.
Weng said Redshirt volunteers may not be allowed inside polling stations, but they will try to take photos and record possible fraud if they see any. He added that he believes there will be attempts to cheat if the referendum is eventually held.
Related stories:
Regional Monitors In, International Monitors Out for Charter Vote
Redshirts Alarmed by Vague Restrictions on Charter Campaigns
Critics: Keeping Public in Dark About Draft Charter Rejection Unfair