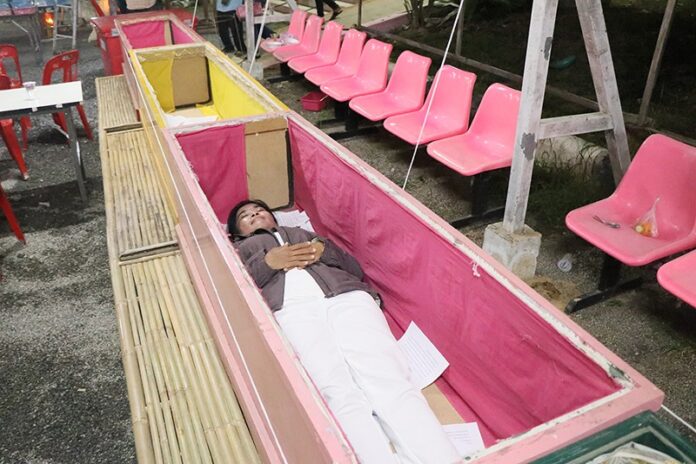 BANGKOK — Believers Monday flocked to Buddhist temples in hopes of being reborn into a new and better life – by lying inside a coffin on New Year day.
Wat Maneepraison, a temple in Tak province's Mae Sot district is known by believers to be a holy place for such ritual. Clad in white, people on Monday lied inside coffins placed in a row in front of Buddhist monks as they chanted and prayed. This signified symbolic death and rebirth, a new and better life.
Phon Saensak, 60, a resident of Mae Sot district, said he went to the temple because he has suffered from gastric ulcers for many months and doctor have failed to heal his condition. He said he may heal after the ritual.
Elsewhere in Suphan Buri province, another temple hosted a similar ritual. The coffin in this case came with an inner lining of colored cloth reflecting that of the believer's birthday, from Monday which is yellow to Sunday which is red.
Some people believe they will live a longer and more prosperous life by carrying out such ritual.