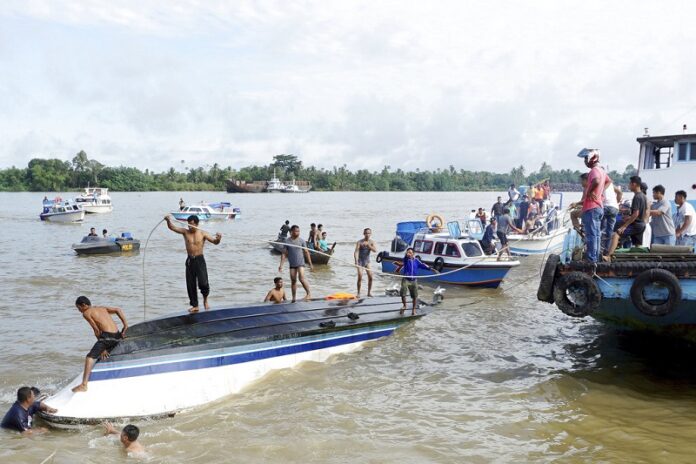 JAKARTA — Rescuers have found 42 survivors and are searching for one man still missing after a speedboat capsized off Indonesia's part of Borneo island.
At least eight people died in the capsizing Monday as the Anugrah Express boat was traveling from Tanjung Selor, the capital of North Kalimantan province, to Tarakan in the same province.
Manangap Djumala, a search and rescue official in Tarakan, said that in addition to the deaths, 42 people were found alive by rescuers. The man still missing is a passenger.
Djumala said the boat's manifest listed 48 passengers and three crew members. Five passengers are children, though he said infants are usually not listed in the manifest.
Police are investigating the cause of the capsizing.
Ships are a popular and relatively cheap way to travel in the world's largest archipelago nation, but poor safety enforcement means accidents are common.