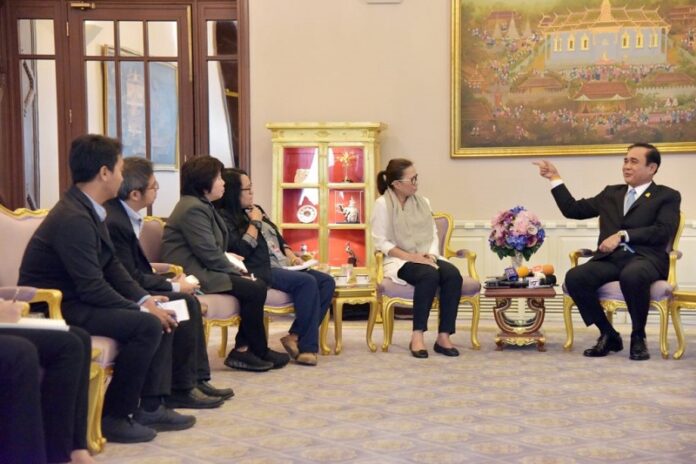 BANGKOK — The press should promote the government's work, report positive news and enable all sides to talk with one another, junta leader Gen. Prayuth Chan-ocha said on Tuesday.
Prayuth made the remarks Tuesday at the Government House in a meeting with journalists on his first day of work of the year.
Prayuth said the press must understand that some of the government's work takes time, as many problems overlap. He vowed to work harder in 2018, however.
"I would like to ask the press to promote what can be achieved. And whatever people's desires are, just communicate them to us… I insist I never have a problem with the press," he said.
"Please make the new year, the year of happiness because in the past year we were in a state of sorrow the whole year. And before that we had been caught up with chaotic problems for a decade."
Prayuth was referencing King Bhumibol's death and cremation and the decade-long political feuds which saw deaths on the streets related to protests, crackdowns and two coups – the latest in 2014.
Prayuth urged journalists to consider how they could collaborate and foster national reconciliation in 2018.
"The press plays an important role in enabling everyone to meet and discuss," said Prayuth.
He then gave non-specific examples of television programs causing division in society by allowing people to argue on air about small issues, leading the majority of the public to judge who is at fault.
"The press must be careful in presenting [such programs]. But I can't interfere because it's a business that must compete for people's attention."
He then vaguely said the media has the power absolve those guilty of crimes in the eyes of the public, "causing problems to the judicial system."