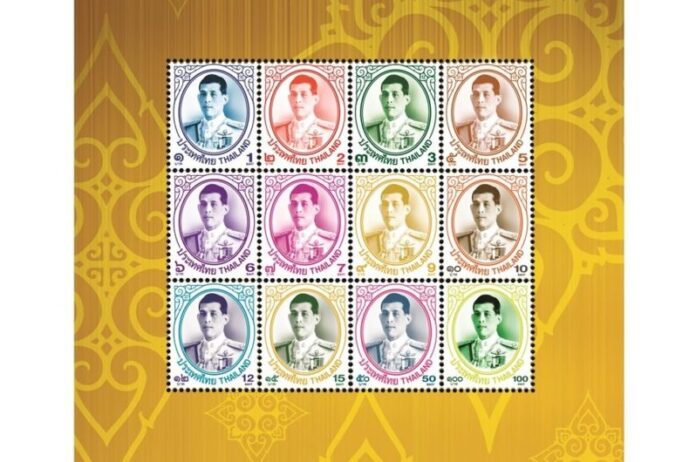 BANGKOK — The first two sets of stamps honoring King Vajiralongkorn will be available starting Saturday, his birthday.
One set of stamps shows King Rama X in formal attire and a yellow background, the king's color. They will also come in purple, green and red. The 12 stamps will range in price from 1 baht to 100 baht. The set's combined denomination is 250 baht, but will be sold for 265 baht.
A limited set printed for the occasion of King Vajiralongkorn's 66th birthday features him in green military uniform. They have a 10-baht denomination and will be sold for 20 baht.