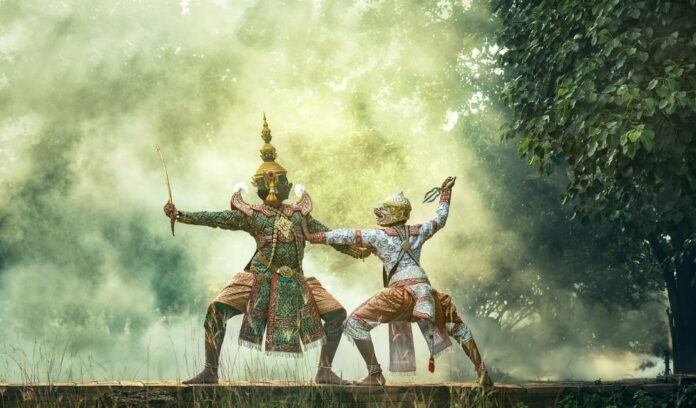 BANGKOK — The United Nations is slated to decide as soon as Thursday whether to recognize traditional Thai mask dance as intangible cultural heritage.
Deliberations are underway at a UNESCO conference in Port Louis, Mauritius, where 50 other submissions will be considered including Cambodia's version of Khon, called Lkhol Khol.
Results are expected Thursday or Friday, according to UNESCO media officer Jeremy Walden-Schertz.
Khon is a masked drama dance based on the Ramakien epic, which tells the story of a war between a monkey army led by a god-king against demonic giants. The tale hews closely to the Indian saga Ramayana. It has been performed, mostly in the royal court, for hundreds of years.
Read: Thai-Cambodian Flame War Erupts Over Traditional Dance. Both Are Wrong.
The Thai government earlier this year proposed Khon to the UNESCO, asking the agency to list it as intangible cultural heritage, a distinction given to oral traditions, performing arts, social practices, rituals, festivals and more. Thailand has also applied for Thai massage to be considered next year.
The move to register Khon angered some in Cambodia, whose government also submitted its variation of Khon to the committee.
Both Thais and Cambodians claim ownership over the masked dance, and a feud erupted online two years ago when Cambodia first filed for recognition.
But culture minister Veera Rojpojanarat said at the time that Thailand would not contest Cambodia's proposal because it's a tradition shared by many Southeast Asian nations.  
"There's no restriction that only one country can register it. If Cambodia wants to register Khon as its world heritage, Thailand can do so as well, because it's a shared tradition," Veera said in 2016. "I think there won't be any problem."