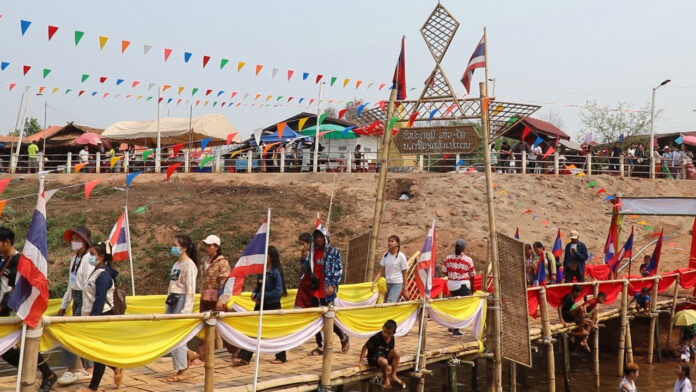 On April 10, the Thai-Laos Songkran Festival 2023 took place on the bamboo bridge across the border between Boten District, Xayyabuly Province, and Ban Mueang Phrae, Na Haeo District, Loei Province, Thailand.
Mr. Narong Chin-am, Deputy Governor of Loei Province; Mr. Jakraphat Phromklai, Na Haeo District Chief; and Mr. Somsanuk Saiudom, Governor of Botaen Province, Xayabouly Province, Lao PDR, co-chaired.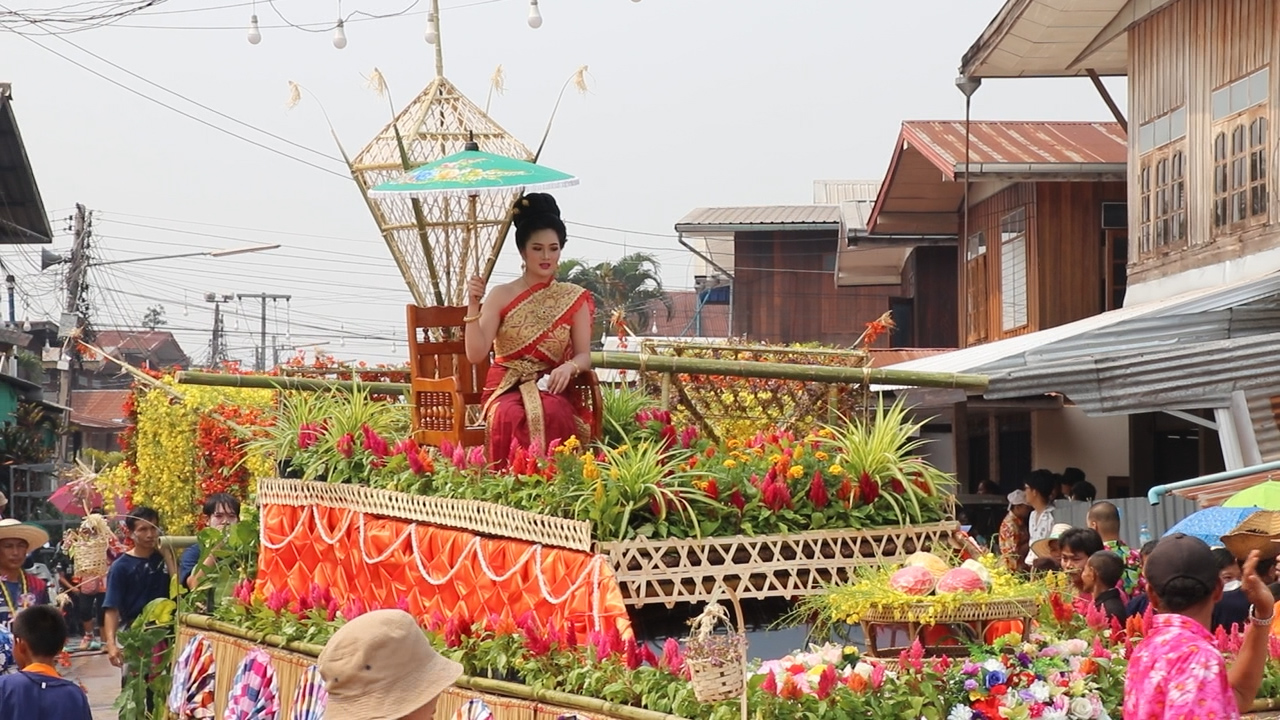 Every year, Thais and Laotians work together to build a temporary bamboo bridge across the Hueang River to make it easier for people from both sides to cross over to celebrate Songkran and visit relatives living on the other side.
Jakraphat said Ban Mueang Phrae is a small border village, located next to the Hueang River border line between Thailand and Laos. It is an area where people from Laos cross to buy products in Thailand and bring local Lao products to sell in the village. Therefore, people are very close and familiar with each other very well.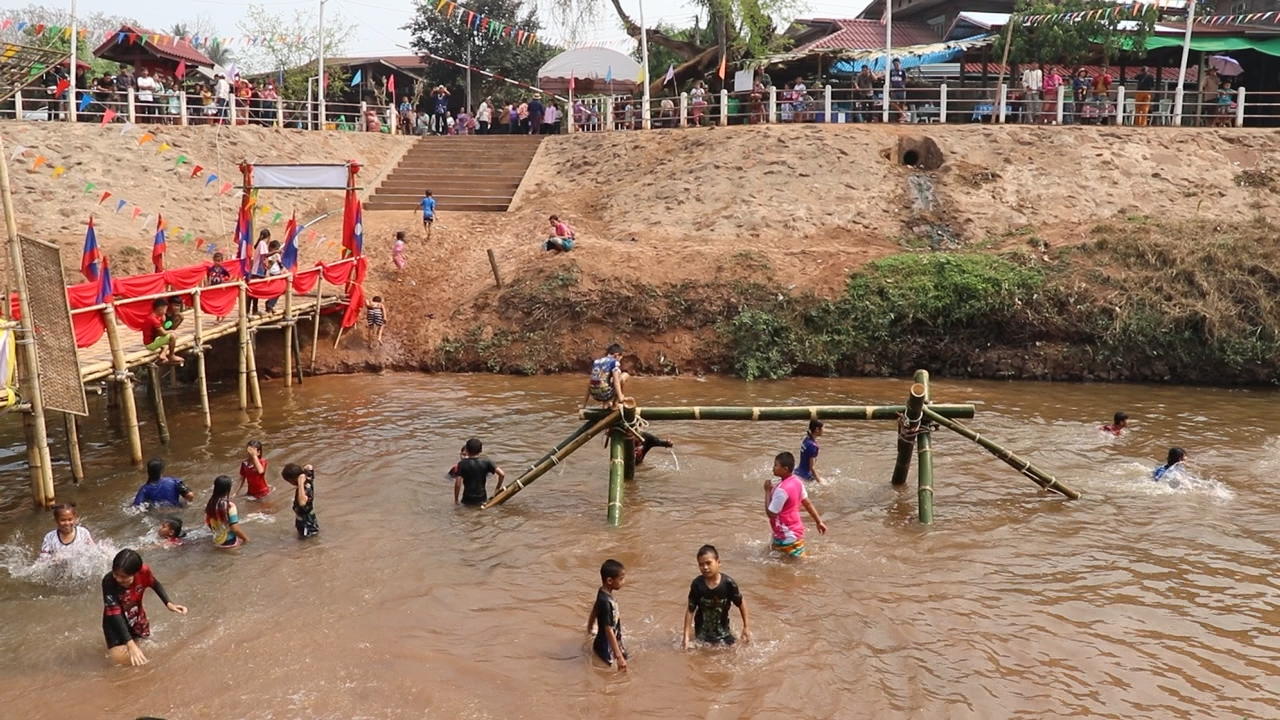 During the Songkran festival, Ban Muang Phrae organizes the Miss Songkran contest of each community and organized the flower parades to worship the Lord Buddha and pray for rain.
Over a distance of 1 kilometre, the parade moves to the area where the Thai-Lao Songkran Festival is held along the Huang River. Locals are participating in enjoyable activities that preserve local traditions and help them celebrate the New Year together.
_____