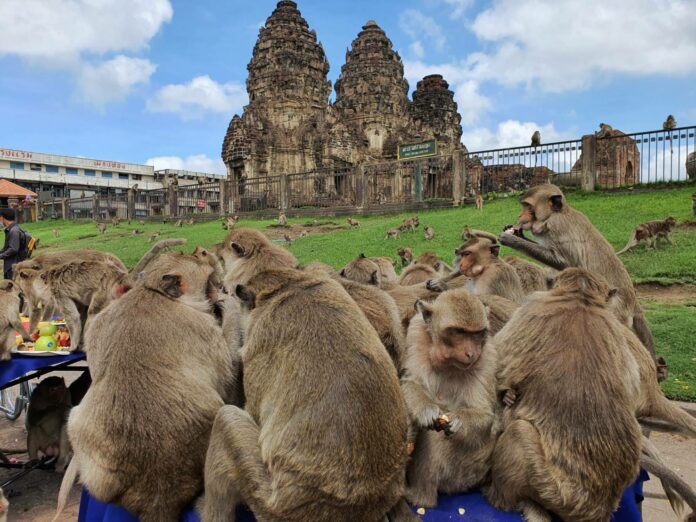 Although it may be fascinating for tourists to see monkeys at tourist attractions in Lopburi Province, central Thailand, these monkeys affect the lives of locals: they sometimes steal food or fight among themselves, causing traffic jams.
Jaroon Chukiatwattana, the veterinarian of Lopburi, proposed a solution: He began counting the monkey population to bring order. The action was launched on July 11 at Pibulwittayalai School. The event was in preparation for a proper count of the population.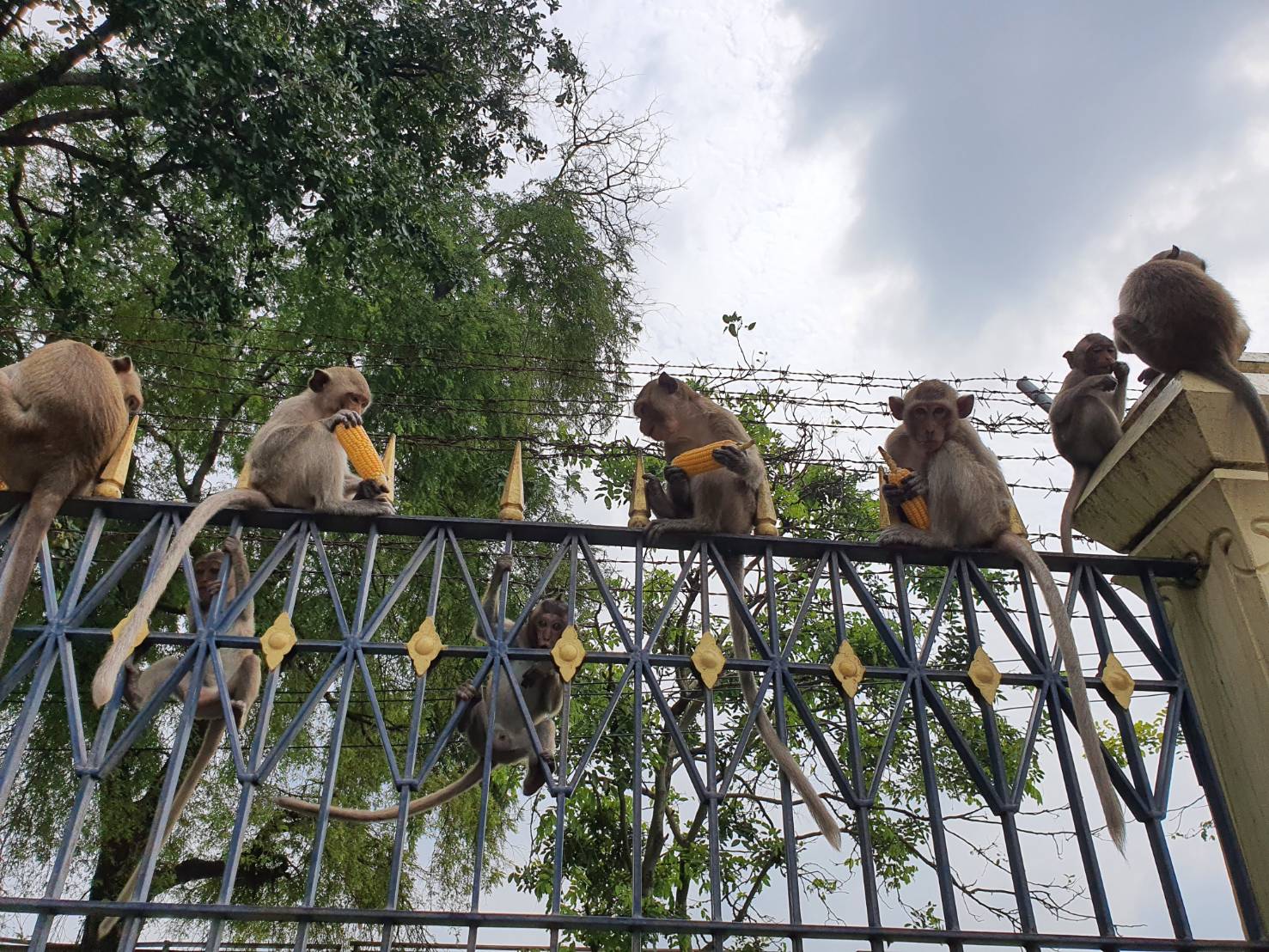 Participants included representatives from Protected Areas Regional Office 1 (Saraburi), the Department of National Parks, Wildlife and Plant Conservation, the Department of Livestock Development (Lopburi), teachers and students from Pibulwittayalai School, a citizen-led committee, the Lopburi Municipality Office, and other participating organizations.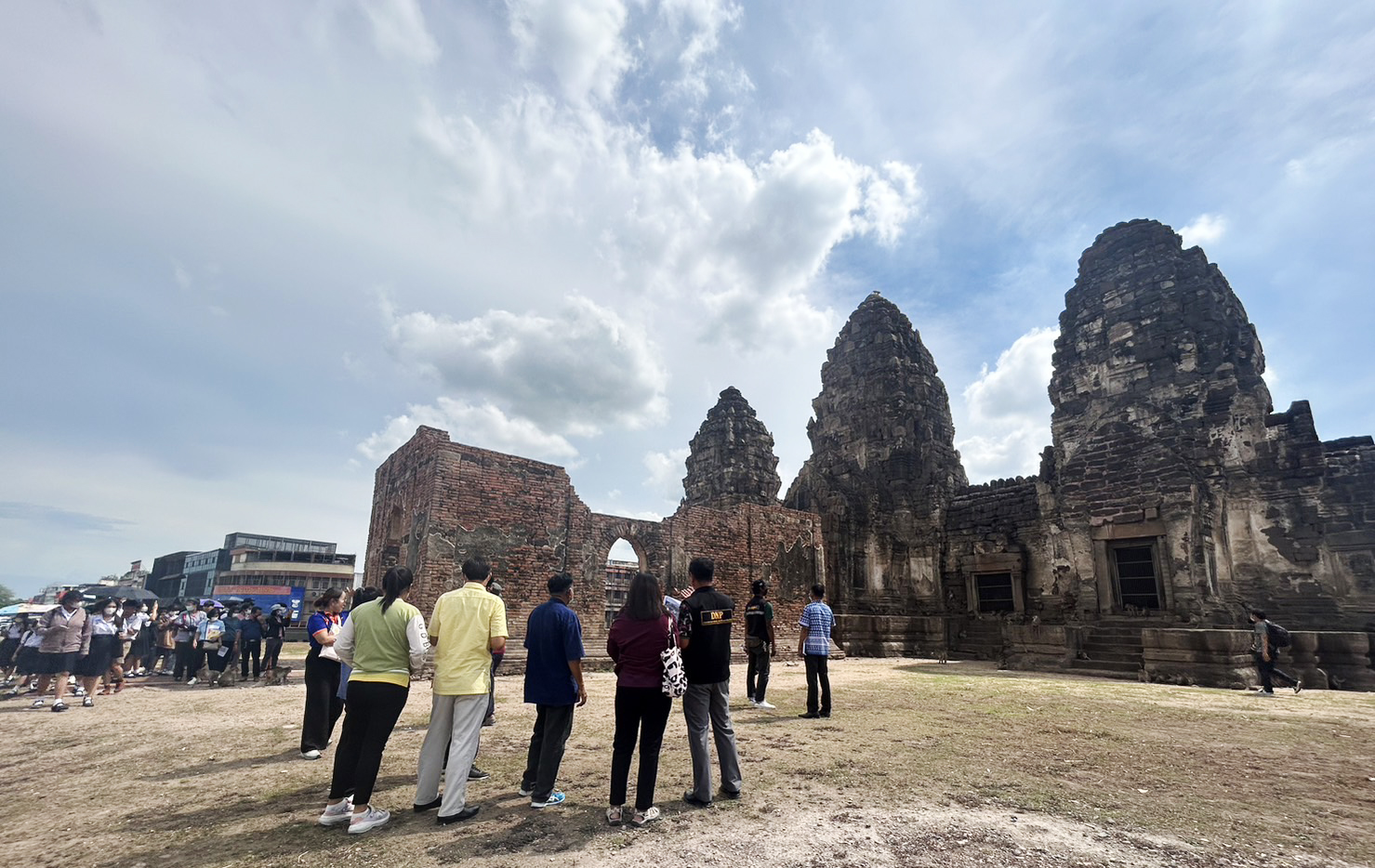 The monkey population survey will begin between July 18-19 and will cover 4 main sites, Phra Prang Sam Yot, Manohra Market, Chayo Wanich Store, and San Phra Kan. They will investigate all sites on the first day and repeat on the second day.
Lopburi Tourist Police have also dispatched officers to instruct tourists not to feed monkeys at tourist sites: Phra Prang Sam Yot (a 13th-century temple), San Phra Kan (Hindu temple), sidewalk in front of Van Station, Prang Khaek Shine and at the traffic intersection.
Police instruct tourists to give monkey food only at designated places. It is reported that tourists respond well to this instruction.