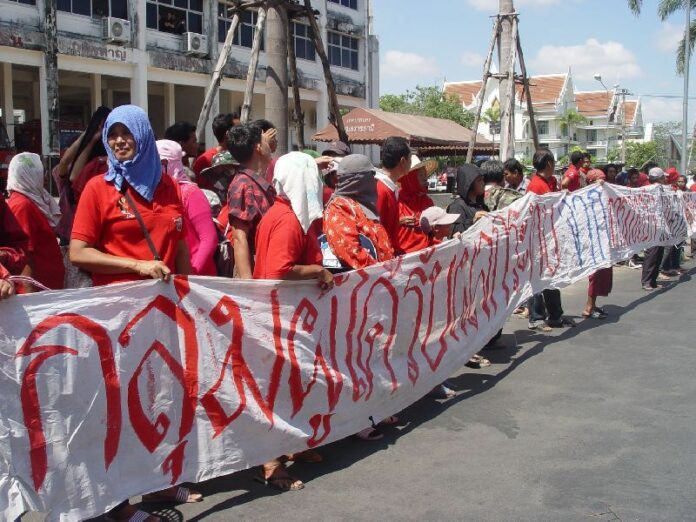 (24 April) Nearly 250 locals of Ubolratchathani province who were affected by the construction of Sirindhorn Dam gathered at the province's prosecutor office to push Mr. Charoen Tunchatchawal, state attorney, chairman of the survey committee for persons not present on the census, to finish the census check within April.
Mr.Wunchai Yungmeesook, leader of the locals, states that in 2013, a subcommittee to
explore the missing persons on the census list has been set up to check for persons who may still be alive and their heirs, with the intention of completing the census check within Febuary 2013.
However, there have been no officials on the project since, prompting the gathering to push the survey to be done today.
Mr. Charoen Tunchatchawal states that the persons who meet the criteria or their heirs will
be summoned for testifying and filling out personal history forms to confirm their position within May 3rd. The list will be sent to Mr. Chavalit Pichalai, inspector of the Ministry of Energy, for further action.
"The survey results show that there are 1,276 families affected by this situation due to
the separation of families, resulting in 304 persons being left out of the census. This does not correspond with the information given by the locals that 789 individuals have been left out. However, the committee already has the list of names and will finish the survey within the deadline. As for the additional names, there shall be additional screening so as not to result in redundant compensation and to provide a clear conclusion.", says Mr. Charoen.