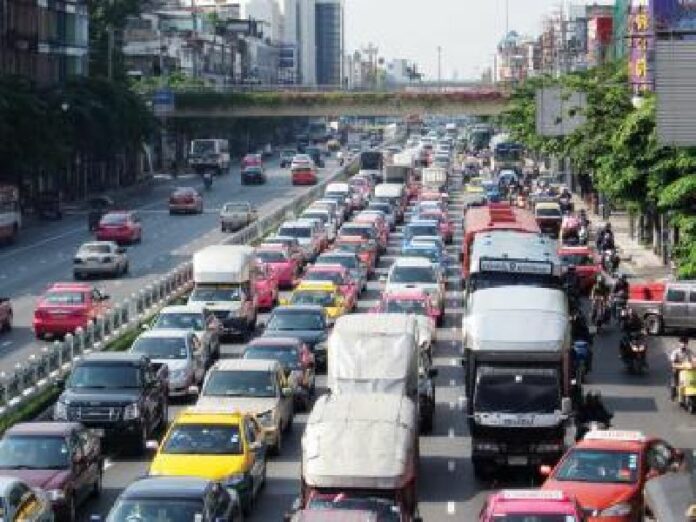 (2 May) Associate Prof. Dr. Siwat Pongpiajun from National Institute of Development Administration (NIDA) said that the research of the sample of the air particles from the 7 air quality monitoring stations of the Pollution Control Department from 2006-200 shows that the risk of lung cancer from inhaled air pollution level is at 554 pg. which is 2.2 times the standard, according to safety standards of UK-EPAQS, limited at 250pg. per sq.m.
According to the research, the housing Authority of Din Dang's average was 990 pg. per
sq.m.,which is 3.96 more than the standard. Following suit is Chokechai 4 Police Station, measuring
in at 704 pg. per sq.m, 2.8 times the standard. The Thonburi EGAT office measured in at 603 pg. per
sq.m., 2.4 times the standard.
The government should turn to promoting public transportation
to reduce the use of private cars, which causes air pollution and risk of lung cancer, she
said.