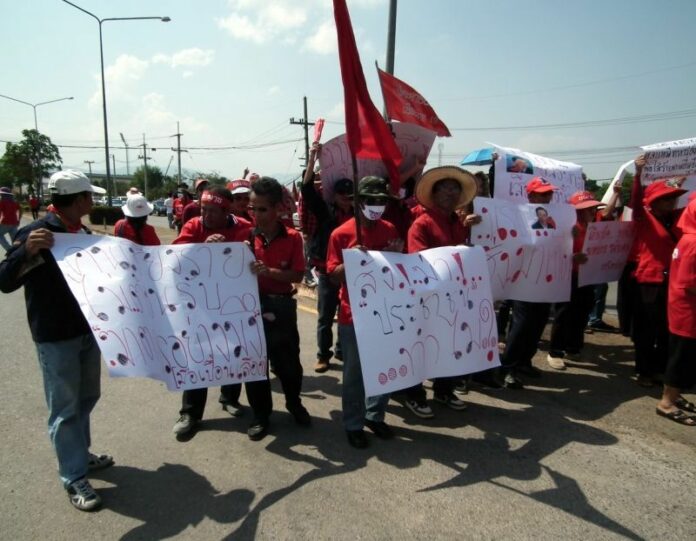 (11 May) Groups of Redshirts showed up to protest Former PM Abhisit Vejjajeeva as he arrived in Chiang Rai airport to attend a Democrat Party′s rally in Phayao Province.
Mr. Abhisit was scheduled to give speeches on stage of the rally, which is taking place at an open air area of Nongrabu shopping ball in Phayao′s Mueang district.
Earlier today, around 150 Redshirts protesters, led by groups such as UDD Chiang Rai ?52 and Chiang Rai For Thaksin ?49, were waiting for Mr. Abhisit at the entrance of the airport. The groups said Mr. Abhisit is not welcomed here because of his role in 2010 violent crackdown on Redshirts protesters.
However, Mr. Abhisit and his entourage managed to leave the airport via secondary exits. The Redshirts then followed his convoy to Phayao province, where they joined other Redshirts who were holding separate protest near Mr. Abhisit′s speech venue.
Police said they had combed the area of any threat and would do their best to prevent violence during Mr. Abhisit′s stay in the province.