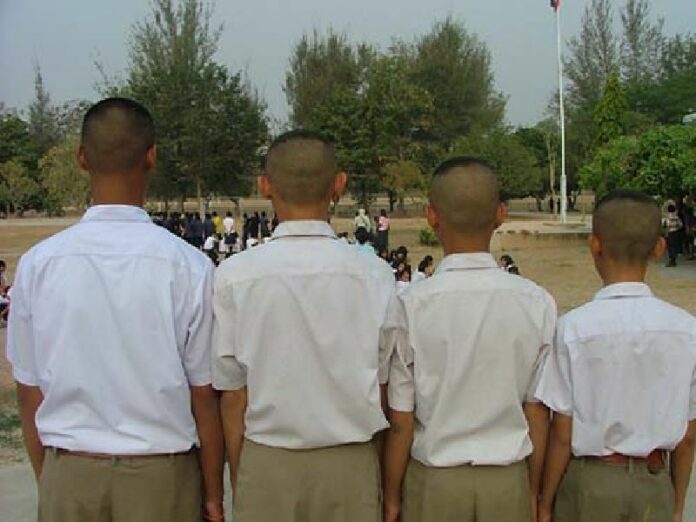 (15 May) Ministry of Education is set to amend regulation on students hairstyle in many public schools, paving way for Thai students to wear longer hair.
Ms.Panida Kumpoo Na Ayutthaya, Secretary of Education, said after meeting with Mr.Pongtep Thepkanchana, Minister of Education, that draft for new regulations of student dress and hairstyle have been approved, and are would be considered by the cabinet next week.
According to the new draft, male students will be allowed to "wear their hair no longer than their bottom hairline on the side and the back" or the "rong-song" style. Female students can choose between long hair or short hair, but if they have long hair, they have to "gather it up in a neat ponytail". The draft also allows girls to wear layered hair.
It is understood that the new regulation will still include the ban on students dyeing their hair.
Ms.Panida also said that the wording in the current regulation which give school executives final say on what hairstyle is allowed will also be removed. Previously, the regulation said each educational institute can make the final decision concerning hairstyles allowed by the Ministry due to religious or cultural beliefs.
The students are granted more freedom and the schools can no longer limit that freedom to anything lesser than what is stated by the Ministry of Education, Ms. Panida said.
In many Thai public schools, male students are required to wear a very short hairstyle called song nak rian (student hairstyle) which closely resembled the one imposed in the military, and many female students are not allowed hair longer than their neck level.
Many social activists consider the current regulation as unnecessary and irrelevant, pointing out that no reliable study has ever shown that wearing short hair improves academic performance.