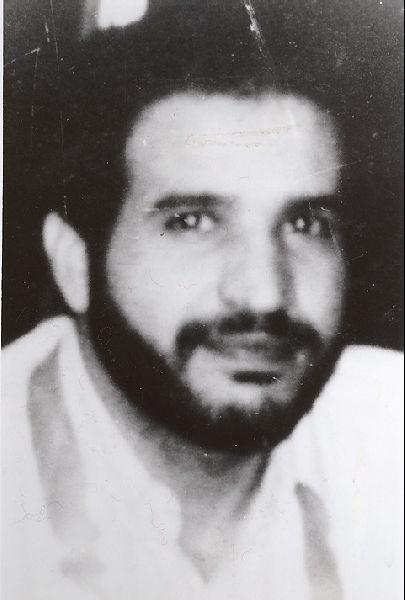 (16 May) Brother of Saudi businessman abducted in Bangkok 23 years ago opens up in an exclusive interview with Khaosod, revealing that his family had suffered awfully since his brother's disappearance in Thailand – the case that has been central to the chill in Thai-Saudi relation for the last 2 decades.
Mohammad Al Ruwaili, a businessman who had strong ties to the royal family of Saudi Arabia, was kidnapped in 1990. The case was said to be tied to the complex scandal which began when a Thai man stole numerous jewelry from Saudi palace and fled to Thailand.
The subsequent hunts to retrieve the stolen jewelry – including the famous Blue Diamond – sometimes involved kidnapping of persons suspected of possessing the whereabouts of the treasures, followed by brutal interrogation in the hands of corrupt Thai police officials. It has been alleged that Mr. Al Ruwaili was a victim of such extrajudicial operation.
The jewelry theft, known by many Thais as ?Kadee Petch Sa-u? (The Case of Saudi Diamonds), coupled with the disappearance of Mr. Al Ruwaili, resulted in a breakdown of Thai-Saudi relation for the last 20 years.
In 2010, a major development took place when the Division of Special Investigation (DSI) brought the case against Pol.Lt.Gen. Somkid Boontanorm and 4 other officers, accusing them of forming a kidnap team that abducted Mr. Al Ruwaili. Officials said what followed is an interrogation session that went wrong, killing Mr. Al Ruwaili.
The accused affirmed their innocence. The case drags on.
However, Mr. Ateeq Al Ruwaili was due to arrive in Thailand shortly, and had expressed his will to revive the efforts of Thai authorities to solve the case of his brother once and for all. In an interview with our correspondent – conducted via the Saudi Embassy – Ateeq expressed his family's intention to pursue the case in every lawful means possible with the help of a team of lawyers.
Ateeq said that his family has been hopeful these past years and have been in contact with the Saudi Arabia Embassy in Thailand and Saudi Arabia's Ministry of Foreign Affairs and the Ministry of Interior Affairs.
He added the family had been greatly hurt by the disappearance of his brother and they would remain devastated for the rest of their lives, but believe that the truth will prevail and justice will be served.
Because of this situation, Ateeq revealed that his father's health has declined until his death due to stress and troubles. Even though one of his brother died, his father was particularly hurt by the misfortune of Mohammad.
"The worst part is not knowing the truth about what happened to my brother. Sometimes we feel like if we knew he was really dead, we would get some closure. It would be good news even, to release ourselves from the neverending doubt. If he were dead, he would not have been suffering. Imagination is your worst enemy in these situations." Ateeq said
Ateeq informed the reporter that his brother was a construction contractor and business man who came to Thailand do invest in business. He thought this international dealing would help strengthen the bond of the two countries.
His brother loved his job and he loved success, Ateeq said, recalling that he used to tell the family fond stories of Thailand and all its great qualities and of its wonderful people.
"Don't forget that before this incident, relations between Thailand and Saudi Arabia was still very strong with sincerity and friendship.I assure you that we do not hate or resent the people of Thailand, Ateeq stressed, but added that Thailand is also at a loss because of this terrible crime, losing billions of baht in annual income due to the effects on the Thai workforce after the expulsion of Thai workers from Saudi Arabia, and also the loss of Saudi tourists to Thailand.
The people who are responsible for this have harmed their own country, and what hurts the most is that these people are the ones who should be protecting the lives and livelihood of the Thai people." Ateeq said forcefully.
The conversation turned to the issue about an important witness – a senior police officer who is thought to be well connected to the kidnappers and now living in the United Arab Emirates (UAE). Ateeq said he was pleased to know that Thai authorities will question the witness in UAE.
This step by the Thai government gave me hope that was missing for years, Ateeq told our correspondent.
The Saudi Arabian Embassy in Thailand has been of great help keeping up with the case, he said, and now he hopes the Thai justice system will reveal the truth and finally remove the horns that have been piercing my chest for over 2 decades.